Home to myriad cultures, traditions and cuisines, Asia continually goes beyond stereotypical assumptions to delight travellers with little known facts, surprising dishes, stunning handicrafts and more.
Here are just a few things that may change the way you dream about Asia and inspire your future journey...
CACAO CRAZY

Did you know?

The rising consumption of cacao in Southeast Asia is going hand in hand with the region's ability to produce cacao beans. The Cocoa Association of Asia reports that the continent is set to be the world's largest consumer market for cocoa powder by 2020.




Where to go: Cycle to a cacao plantation on Unicorn Island in Vietnam from The Island Lodge. Surrounded by fruit orchards, a fish farm and local village, this 12-room lodge is located right on the Mekong River nestled in a tropical garden.



FERMENTED FAVE

Did you know?
Fermentation has long been a favoured method in producing and preserving food in Southeast Asia, from vegetables and fruits to even meat products. In line with the diverse cultures of the region, a wide variety of fermented dishes exist in Asia.




Where to go: Stay at Rak Ko Jae Seoul, a 130-year-old traditional Korean space, which was renovated by Human National Treasure, Master Carpenter Young Jin Chung in 2003. Focusing on preserving Korean architecture and culture, here you can learn how to make kimchi, Korean cuisine's famous side dish of salted and fermented vegetables.



MAGICAL MALAYSIAN PINEAPPLE

Did you know?

Sarawak already contributes 98% of Malaysia's black pepper and is now poised to be the largest premium pineapple hub in the country. The cultivation of pineapple in Sarawak is the second largest after Johor.




What to Eat: Taste dishes made from Malaysian pineapple at the conceptual gēn 根 Communal Table where Chef Johnson serves comfort food highlighting Malaysian cultures and dining practices. Order from the à la carte or tasting menu to savour dishes showcasing Malaysian grown produce and distinct local flavours.



EXTRAORDINARY POTTERY


Did you know?
While plastic may now reign supreme, there are numerous villages in Asia that still rely on handmade pottery, like Yandabo in central Myanmar. Here the Pyu people settled near the great Ayeyarwaddy River 2,000 years ago and still maintain the tradition of mixing clay with river silt to create pots.




Where to Stay: Check into Yandabo Home to enjoy a stunning view of the sunset on the Ayarwaddy River and go sightseeing in Yandabo Village to see how the villagers still craft their wares. Peacefully stroll along the river shore or jump on a riverboat to reach the unique village of Pan Nyo just 15 minutes away.



...to start planning your Asian journey
©SECRET RETREATS 2019 • Unveil the essence of Asia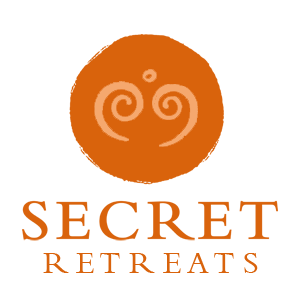 Travel Asia with Secret Retreats
Secret Retreats is a curated community of independent boutique hotel, villas, yachts and river boats keen to share their Asian Homes with travelers, sustainably and responsibly. Conservation of the environment, culture and traditions of Asia is of paramount importance to all in Secret Retreats. A community of like-minded hospitality professionals, we offer our guests authentic travel experiences that go beyond typical offerings to unveil the essence of Asia. Supporting the Asia based hoteliers and hospitality professionals and providing incredible holidays in Asia and tailor-made Asia travel itineraries direct to public ad travel agents.
Get inspired and make savings!
By booking direct with Secret Retreats and enjoy peace of mind from our full on the ground support. Contact our concierge and plan then book your Asia holiday now!
Over 100,000 subscriptions and counting, don't miss out! Subscribe to our newsletter an discover Asia with Secret Retreats