Healing Yourself One Bite at a Time!
As you consider what we eat affects our health, you'll learn how food can be used to prevent and treat illness and manage chronic disease. Centuries ago, the earliest known doctors and health practitioners across the world imparted the benefits of using food as medicine to heal the body and now based on research it is clearly evident that food plays a major role in health.

Being healthy means putting the right fuel into your body and having your internal engine run smoothly. Every meal that you consume influences the way that you feel one way or another so the more nutritious foods you choose, the healthier you will be. Whole foods act as medicine to heal and protect your body and give the immune system a break from dealing with toxins, preservatives, additives and chemicals that are included in so many of today's processed foods.

Particular chronic conditions such as arthritis and celiac disease benefit from a specialized diet and avoiding particular foods. There are foods which reduce inflammation and ones that help lower cholesterol such as fish and omega 3 fatty acids. It's always good to try and get the nutritional benefits from your food and not rely on synthetic supplements. You'll also discover nutrition science and learn what it is in food that can improve our health, as well as the essential foods we need to boost our health and wellbeing.

Even if you live on takeaway you can make healthier choices. More and more food services, restaurants, and other institutions are recognizing the healing power of food and are including healing foods as part of their menus so nutritious food is not as hard to find as it once was.
NUSA Indonesian Gastronomy
Jakarta, Indonesia
The restaurant showcases ingredients collected from the far reaches across the archipelago. NUSA Indonesian Gastronomy allows diners to take a culinary journey through Indonesia and explore each unique place through one's palate.
One of Nusa famous dishes is the refreshing Asinan... READ MORE
Samuay & Sons
Udon Thani, Thailand
Chef Num from Samuay & Sons is fascinated by the challenge of bringing the past to meet the present in to order shape the next chapter of Thai cuisine. He follows a philosophy of discovering forgotten foods and plants from by gone eras and brings this passion and curiosity back to the tables of his guests. 80% of the produce used by Samuay & Sons is grown in the local organic farm, and the remaining foods are found from many sources such as foraging in special educational events... READ MORE

Banllé Vegetarian
Siem Reap, Cambodia
Banllé is a vegan restaurant with a vegetarian option. Located in the heart of Siem Reap, the restaurant serves a simple and fresh menu mixing traditional Khmer dishes and fusion western flavours. Chef Pola uses a mix of seasonal vegetables, flower, roots, beans and herbs – all grown naturally in the garden surrounding the restaurant, as well as from a few select organic surrounding farms... READ MORE
Haoma
Bangkok, Thailand
Haoma – pronounced ha-o-ma – is named after a divine plant venerated by ancient human societies. Chef DK brings the freshest organic Thai ingredients and produce and high-quality sustainable meats to your plate, with impeccable flavours and plate presentations inspired by his Indian roots. This exclusive creation Chef DK offers is unique and flavoursome. The heart of the coconut is an ingredient lesser known and less used. Coconut heart and tender coconut water have been... READ MORE
Manda de Laos
Luang Prabang, Laos
Laotian family cuisine with specialties from all regions of Laos, carrying on the traditions and spirit of "Mama Phiew" (Manda means "Mother" in Laotian), dedicated to sharing how one cooked and ate in the past. Manda de Laos would like to introduce you to this healthy dish of Laap. It is a traditional Lao dish, perhaps the national dish of Laos. Laap is mainly composed of coriander, rice powder, bean sprout, sawtooth coriander, mint, shallots, spring onion, garlic, lime, chili and... READ MORE
The Redbox
Chiang Mai, Thailand
Serving creative Thai cuisine, the kitchen gets over 80% of its ingredients from locally sourced vegetables and herbs, and Thai One Tambon One Product ingredients including natural sugar, fleur de sel and spices. Most of the dishes have traditional names, but are innovative and modern. This time, Redbox would like to present you with this all-time favorite dish, "Sweet Tamarind Sauce." This... READ MORE
Secret Garden 131 Calmette
Saigon, Vietnam
This oasis in the downtown of Saigon offers top-quality contemporary Vietnamese cuisine experience in an extraordinary setting. The guests can discover unique Vietnamese cuisine that combines traditional dishes. The chef has re-invented traditional dishes with modern presentations. The creation we would like to mention is "Vietnamese fried rice mixed with lotus seeds." We bet this delicious comfort food is many people's favorite dish. This aromatic lotus leaf wrapped... READ MORE
...to start planning your Asian journey
©SECRET RETREATS 2020 • Unveil the essence of Asia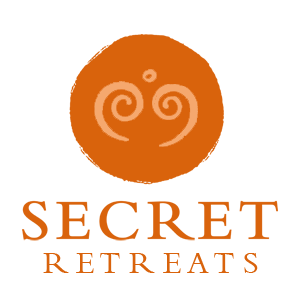 Travel Asia with Secret Retreats
Secret Retreats is a curated community of independent boutique hotel, villas, yachts and river boats keen to share their Asian Homes with travelers, sustainably and responsibly. Conservation of the environment, culture and traditions of Asia is of paramount importance to all in Secret Retreats. A community of like-minded hospitality professionals, we offer our guests authentic travel experiences that go beyond typical offerings to unveil the essence of Asia. Supporting the Asia based hoteliers and hospitality professionals and providing incredible holidays in Asia and tailor-made Asia travel itineraries direct to public ad travel agents.
Get inspired and make savings!
By booking direct with Secret Retreats and enjoy peace of mind from our full on the ground support. Contact our concierge and plan then book your Asia holiday now!
Over 100,000 subscriptions and counting, don't miss out! Subscribe to our newsletter an discover Asia with Secret Retreats