The Flavours of Asia in a Glass and Over Ice
Summers in most Asian countries are pretty hot. Therefore, the demand for refreshing beverages after a hot and busy day's work is huge here. You will be amazed by the variation in style and flavor of the liquors available across the region, even though many are based on the same main ingredient, rice. Flavourful Asian party drinks that promise an extra special experience, and arguably healthier than your usual liquors – well, I did say 'arguably'. Good drinks make great times, but why settle for the same old beverages when there's a world of exciting spirits and liquors to explore? In this week's newsletter we would like to suggest that one of the merriest ways to discover a new destination is by imbibing like a local, with the locals. These five Asian tipples are guaranteed to give you an insiders' perspective. Reviving and surprising, and sure to pump up your parties. Raise a glass and drink on... I mean, read on!
"Lao lao" appears to be cheering the country and people, and in a way it does. They are however two different words with the same pronunciation. One means alcohol, and the other means Laotian. The meaning of "Lao Lao" is Laotian alcohol and translates as Laotian Rice Whisky.
This popular home-brewed sticky rice moonshine can be found all over Laos. It is the liquor that's brewed in every village and town from high up in the Laotian mountains to the lowland river valleys. We can also tell you that Lao Lao is one of the cheapest alcohols in the world, aside from the ones you use to clean your paint... [
Read More
]
SAKE
Sake is an alcoholic drink also made from fermented rice. Referred to as Nihonshu in Japanese to differentiate it from "sake" which in the local language can also refer to alcohol in general. The drink enjoys widespread popularity and is served at all types of restaurants and drinking establishments. Sake remains a mystery to many consumers in western countries but is now gaining in popularity worldwide. As interest in Japanese cuisine has grown internationally, sake has started to become a trendy and recognizable drink around the world. The foundations of decent sake are quality rice, clean water, koji mold and yeast... [
Read More
]
If we were talking about the most popular spirit in Korea we would have to talk about Soju. But today we would like to share with you another drink that is also popular with the locals, but less well known outside of Korea. What makes Makgeolli such a great drink is its versatility. Its naturally occurring light carbonation and subtle sweetness goes well with so many different types of food. It cuts through the fatty flavours of a Korean barbeque, it tames the fiery taste of kimchi and it balances the pungent ocean flavor of many types of seafood. And it pairs equally well with non-Korean menus. To put it simply, Makgeolli is a Korean fermented rice alcohol... [Read More]
'Ya Dong' street liquor is a herb infused Thai alcohol that is made from local Lao Khao (a clear rice based liquor) and a number of 'health enhancing' herbs like native botanicals. Traditionally used as a medicine and blood tonic, Ya Dong is rumoured to enhance libido, revive and boost the energy of the imbiber. 'Lao Khao', the Thai alcohol used in this potent concoction, is a rice whiskey brewed in farms and villages, legally and illegally, all over Thailand. This ubiquitous drink varies from carefully crafted rice whiskies to the kind of 'gets you smashed' rocket fuel that is often the catalyst for many of the more salacious stories in the tabloids. Ya Dong is usually enjoyed with sour, unripe mango served with a condiment of salt, chili and sugar combined, and is Thailand's answer to the tequila shooter. As with tequila, wildlife may be seen to be swimming within the bottle of Ya Dong... [Read More]
The Japanese make sake from rice. Mexicans make tequila with agave. And Filipinos make Lambanog from coconuts. Lambanog is a traditional Filipino distilled palm liquor made from coconut or nipa palm sap. The sap is collected from the unopened coconut flower or nipa palm, and then fermented and distilled. With the Philippines being the world's second largest coconut producer, behind Indonesia, there is no shortage of the base ingredients needed to create this particular firewater. It's said that Lambanog came into being during the pre-colonial era, and to this day coconut plantation farmers have passed down their written recipes for their own versions of this moonshine from generation to generation... [Read More]
Feni is a traditional liquor distilled from the fermented juice of cashew apples or from the 'toddy' of coconut palms (toddy is the sap from the coconut palm flower). As cashews didn't arrive in Goa until the Portuguese missionaries imported them from Brazil nearly 500years ago, Coconut Feni predates Cashew Feni. The name "feni" is derived from the Sanskrit word phena which actually means froth. It is due to the fact that bubbles form a light froth when the liquor is shaken in a bottle or poured in a glass. Feni is a long established part of Goa's culture and food tradition. Unlike other liquors it is locally touted as hangover-free, and I am sure that is regularly... [Read More]
Have you checked out our Secret Journeys yet?
Each and every one of our Secret Journeys has been designed from direct personal experience, based on first-hand knowledge and built with trusted recommendations from a local's perspective. Your well-connected hosts will share their home with you on each Secret Journey, offering you unique holidays in Asia that go well beyond the typical touristic itinerary.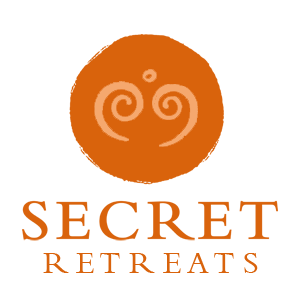 Travel Asia with Secret Retreats
Secret Retreats is a curated community of independent boutique hotel, villas, yachts and river boats keen to share their Asian Homes with travelers, sustainably and responsibly. Conservation of the environment, culture and traditions of Asia is of paramount importance to all in Secret Retreats. A community of like-minded hospitality professionals, we offer our guests authentic travel experiences that go beyond typical offerings to unveil the essence of Asia. Supporting the Asia based hoteliers and hospitality professionals and providing incredible holidays in Asia and tailor-made Asia travel itineraries direct to public ad travel agents.
Get inspired and make savings!
By booking direct with Secret Retreats and enjoy peace of mind from our full on the ground support. Contact our concierge and plan then book your Asia holiday now!
Over 100,000 subscriptions and counting, don't miss out! Subscribe to our newsletter an discover Asia with Secret Retreats