Into the valleys, pathways to
a lifetime of experiences
Have you ever felt like getting away from the hustle and bustle of a city life and slow life down and be at one with nature? To take the path into a valley where all your senses will be awakened with the gentle sounds of birdsong, the hum of insects, the scent of wildflowers and the sight of towering peaks in innumerable shades of colour from nature's palette. In this issue, Secret's Out would like to take you to explore 6 extraordinary places hidden within beautiful valleys.
Nimmu House

Warm, inviting and filled with Northern Indian charm, Nimmu House is a place you must visit when you come to Ladakh.

Situated in the village of Nimmu, Nimmu House is located close to the confluence of the sacred river Indus, which rises in Tibet, and the Zanskar river, offering spellbinding views of the rushing waters and the golden mountains of Ladakh.

Built in the 1920s by the king's cousin, Nimmu House is emblematic of the cultural heritage of the Himalayan region, its history, legends and tales passed down from generation to generation.

The property features a stable with yaks, dzos, cows and goats, and a large orchard with hundreds of fruit trees (apricot, apple, walnut). Nimmu House is both a perfect playground for your children to get in touch with nature and for yourself for relaxation, meditation and yoga. The two Buddhist temples on the property add a very special aura to the place.




Stok Palace Heritage

Dive deeper into the Indus Valley to experience a magical place where time stands still. Built by the rulers of the Namgyal Dynasty, Stok Palace is still home to the Namgyal family and very much reflects a royal lifestyle rich in history and Ladakhi culture. The palace has numerous fascinating features including royal apartments, a prayer chamber arranged around multi-level interlinked courtyards, decorative balconies at the upper levels of the five storied main building, support and service space, an entry courtyard, yabkhor (veranda) and a lhakchung (temple) on the upper floor.

Experience one of the palace's six heritage rooms situated across different floors. There are four Standard Suite Rooms, The Royal Suite and The Queen's Room available between 15 May to 15 October. Or enjoy one of the three villas located in the apricot orchard, a five-minute walk from the palace, that are open from 15 February to 30 November. It is certain that Stok Palace Heritage offers a once in a lifetime experience, an experience we feel sure that you will never forget.



Kinugawa Kanaya

Built in 1931 by John Kanaya, this is Japan's oldest Western-style hotel. Located in the heart of the renowned Kinugawa Onsen resort, it faces the mountains and the Kinugawa River. Imagine soaking in a private onsen overlooking the magical view of the valley as Kinugawa Kanaya features a private onsen in most guestrooms, there are also two large communal onsens, complemented by traditional kaiseki cuisine showcasing seasonal and local ingredients, and an art deco cigar lounge.




Tiger Mountain

Journey to the edge of the magnificent Annapurna range to Tiger Mountain and wonder at the breathtaking views of the Pokhara Valley below.
Perched 1000 feet above the Pokhara Valley in central Nepal with a spectacular Himalayan backdrop, Tiger Mountain Pokhara Lodge is an oasis of tranquility. Ideally placed for treks of all abilities, guests can take day walks to explore local communities, go bird watching, or just relax in a typical Nepalese rural setting. Verified by Yardstick UK and recipients of GSTC Travelife Gold Audit (2017), the lodge places responsible conservation tourism at the heart of its ethos.



Reverie Siam

Located in the lush of rolling hills of northern Thailand, this hidden gem is waiting to welcome you to its unspoilt rural Pai river valley home.

Reverie Siam features 18 luxurious individually styled guestrooms and villas. The charming interiors have been inspired by the colonial period and celebrate the cultural fusion of South East Asia in the early 20th century. This delightful boutique hotel is set within extraordinarily lush natural scenery, it really is no surprise Reverie Siam is one of the all-time favorites of both regular travellers to the region and local city dwelling Thais looking for an elegant and serene country retreat.




Mathis Lodge

A peaceful getaway set in the Tuban valley and with stunning views over the Lombok Straits. Mathis Lodge is located between the mountains and the sea. The hotel sits on 200 acres of gardens surrounded by mountains at the back of the Seraya Volcano. An infinity pool overlooks the ocean 400m below this mountain valley. The restaurant features a sundeck, terrace and bar. Each lodge has sea views and a balcony with a large sofa and day bed that overlooks the mountains. It is a rare and unique combination of both ocean and valley views, the best of all worlds? We think so.



...to start planning your Asian journey
©SECRET RETREATS 2020 • Unveil the essence of Asia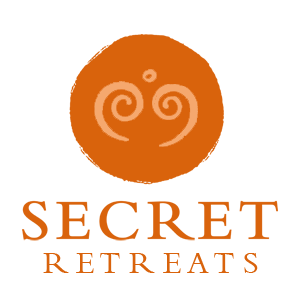 Travel Asia with Secret Retreats
Secret Retreats is a curated community of independent boutique hotel, villas, yachts and river boats keen to share their Asian Homes with travelers, sustainably and responsibly. Conservation of the environment, culture and traditions of Asia is of paramount importance to all in Secret Retreats. A community of like-minded hospitality professionals, we offer our guests authentic travel experiences that go beyond typical offerings to unveil the essence of Asia. Supporting the Asia based hoteliers and hospitality professionals and providing incredible holidays in Asia and tailor-made Asia travel itineraries direct to public ad travel agents.
Get inspired and make savings!
By booking direct with Secret Retreats and enjoy peace of mind from our full on the ground support. Contact our concierge and plan then book your Asia holiday now!
Over 100,000 subscriptions and counting, don't miss out! Subscribe to our newsletter an discover Asia with Secret Retreats