Perfect Destinations for Yoga and Meditation
I am sure you feel refreshed after your daily morning yoga or meditation session at the local wellness centre but just imagine the levels of Zen-like relaxation you would experience from performing your Sun salutation poses overlooking Bali's rice fields or practicing spiritual meditation in an ancient Buddhist temple or fragrant apricot orchard amongst the mountains and valleys of Ladakh.
And guess what, Yoga retreats and wellness getaways are becoming increasingly popular among not only long-time Yoga practitioners, but also people who have never set foot inside a Yoga studio before. A Wellness Holiday will do more than simply help you unwind from the stresses of everyday life, it will also help you stay active while on vacation, deepen your practice and learn more about Yoga and meditation while enjoying your holiday. Free yourself from your modern-life's daily routine, mix a beautiful cocktail of yoga and meditation with travel, then lay down your exercise-mat amidst some of Asian's most beautiful scenery.
In today's issue of Secret's Out, we have collated seven of Asia's best destinations for a wellness holiday. These are places you can unwind, hone your wellness skills and enjoy a myriad of restorative activities to channel your chi between classes.
So, light a few incense sticks, pour yourself a glass of your favourite libation, strike a pose and meditate on our offering of the best destinations for yoga and meditation in Asia. Om Shanti!
Supanniga Home
This mainly Buddhist country has a vibrant culture, the kindest people on earth, 100s of fascinating festivals, majestic temples, quaint villages, and one of the best cuisines in the world. If you choose this jewel of South East Asia to be the next stop for your wellness vacation, November and January are the two most ... [
Read more
]
Sanak Retreat
Set amidst beautiful tropical landscapes with scenic mountain views, Sanak Retreat Bali offers a relaxing getaway. Surrounded by lush rice fields, the resort is off the beaten path in North Bali, far from the crowds. Here, Sanak's Yoga expert is dedicated to share his wisdom and skills with you, and adapts seamlessly to your... [
Read more
]
Brijrama Palace Heritage Hotel
A magical blend of nature's wonder and the meaning of human existence, does contemplation get any deeper than this? Well, this is all perfectly blended at Brijrama Palace located as it is on the banks of one of the world's holiest rivers, the River Ganges, and set in the heart of Varanasi, one of the holiest cities too. The early morning's Golden Ganges and illuminated Ghats have inspired... [
Read More
]
Muang La Lodge
Hidden in the small village of Muang-La on the banks of the Nam Phak river, this lodge features 5 wooden villas and 9 traditionally designed guestrooms. If peace and tranquility were personified, they would call Muang La their home for sure. Natures paintbrush has blessed the canvas here, from the mountains to the river, the views alone will promote wellness even in... [
Read More
]
Neeleshwar Hermitage
India offers a mystical atmosphere that will allow you to deeply connect with yourself and further your spiritual journey through practice and guidance from the greatest gurus and renowned yoga instructors. And if you're already a seasoned practitioner, there really isn't a better place in the world to... [
Read More
]
Slow Private Pool Villas
Set in the middle of beautiful Gili Air, a short boat ride from Lombok, Slow Villas features 10 contemporary, Balinese style luxury villas, each with its own private swimming pool. Gili Air is a paradisiacal tropical island, small enough to walk around in 2.5hrs, there are no cars on the island and one really isn't needed as no-one here ever feels... [
Read More
]
Nimmu House
Located in the ancient Ladakhi village of Nimmu, Nimmu House is a 130year old restored heritage house. Once the home of a cousin of the King of Ladakh, the property is near the confluence of the sacred river of the Indus, which rises in Tibet, and the Zanskar River. Treks here offer spellbinding views of the rushing waters of the valley with... [
Read More
]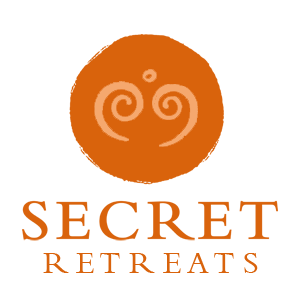 Travel Asia with Secret Retreats
Secret Retreats is a curated community of independent boutique hotel, villas, yachts and river boats keen to share their Asian Homes with travelers, sustainably and responsibly. Conservation of the environment, culture and traditions of Asia is of paramount importance to all in Secret Retreats. A community of like-minded hospitality professionals, we offer our guests authentic travel experiences that go beyond typical offerings to unveil the essence of Asia. Supporting the Asia based hoteliers and hospitality professionals and providing incredible holidays in Asia and tailor-made Asia travel itineraries direct to public ad travel agents.
Get inspired and make savings!
By booking direct with Secret Retreats and enjoy peace of mind from our full on the ground support. Contact our concierge and plan then book your Asia holiday now!
Over 100,000 subscriptions and counting, don't miss out! Subscribe to our newsletter an discover Asia with Secret Retreats