Phuket, Thailand: More than just beautiful beaches and emerald waters
If we ask you to close your eyes and think of a lush, mountainous island set in a sea that glimmers like a polished emerald, with sugar-sand beaches ringing the shoreline and mystical and ornate temples dotted across the island's interior. I think many of you will think of Phuket. We cannot deny that Phuket is home to many tourist attractions, but there is so much more to the island than what the postcards show. Because of the
rich cultural diversity
of the island, Phuket has beautifully evolved in so many ways, creating unique atmospheres that are truly distinct to the island.
When COVID started to spread in Thailand at the beginning of last year, the government introduced increasingly stricter measures to control the outbreak. It eventually led to the suspension of all commercial flights and a total ban on all tourists and leisure travellers from entering the country. With tourism being so important to the domestic economy, both formal and informal, there are so many families that have been hit hard by the total suspension of tourism for so long. So, the government's proposal for restarting tourism with the Phuket Sandbox has been met with great anticipation for what it means for so many people, employers and employees, and to the survival of so many businesses.
As of the 1st of July 2021, Phuket was re-opened to Thai and foreign travellers under the Phuket Sandbox scheme.
The Sandbox scheme
allows tourists and leisure travellers to visit and stay on Phuket without the need for the usual 14days locked-down hotel quarantine. Travellers are allowed to roam free and enjoy the island as long as they... [Read More]
In this week's edition, we will prepare you for the best Phuket Sandbox experience. These cozy corners of the island could easily turn into the highlights of your trip to Thailand!
STROLL THE HISTORIC ROADS OF PHUKET 'OLD TOWN'
Phuket's history was written by sea-faring traders, sailors, gypsies, and laborers drawn to the island from China, Portugal, England, India, and other far-flung locations due to its abundant natural reserves – all of them in search of the island's ivory, pearls, timber, animal hides, metals and gems. The economic opportunities on the island also drew people from across Thailand and from neighboring countries like Malaysia, Myanmar, and Indonesia. In the 18th century with the discovery of tin, the Dutch, French and Portuguese came to the island, as did many miners from China who settled on the island and married into local families. These mixed-blood marriages gave way to a new ethnicity known as the Peranakan or Baba Nyonya.
The influence that they have had on Phuket's culture is evident in everyday life here. The stories of Phuket's migrants can be seen in the island's architecture, and especially around Phuket Old Town where Sino-Portuguese influences are apparent on every street corner... [Read More]
PHUKET'S UNIQUE STREET FOOD CULTURE
As we mentioned earlier, Phuket is a melting pot of cultures. The island is inhabited by a mix of Thai Buddhists and Muslims, and people with a mix of Chinese heritages, this cultural melting pot makes for great dining, with much of its varied cuisine unique to Phuket. So unique in fact that in 2015, Phuket was also recognized in the UNESCO Creative City Listings for its local gastronomic delights.
The narrow streets in Phuket Old Town are always lined with street food stalls, hawker hubs and family-run restaurants. Delicacies available here include everything from local pancakes or a-pong, Chinese-style Hokkien fried noodles to seafood. The food here reflects the culinary influence of different countries that played a role on this Island.
In the morning, you can meet the locals chatting at their favourite coffee house and dim sum shops where you simply take a seat and the waiter will fill your table with a vast selection of dumplings... [
Read More
]
EXPLORE PHUKET'S SECRET BEACHES
Frequent travellers to Phuket might be very familiar with the sights of the busy Patong and Kata beaches which are packed with sunbeds and everything you would expect of a beachside resort, and you might be thinking that this is not the tropical paradise beach you've been dreaming of. However, there are plenty of hidden beaches to discover, especially if you are looking to enjoy some peace and solitude during your stay in Phuket. With a set of wheels, and a sense of adventure, you can discover secret pristine sands that will have you coming back for more. We will let you in to one of our favorite hidden beaches.
Banana Beach, hidden amongst palm trees in the northwest of Phuket and accessible via a steep path lies a small beachy paradise just like in the movies. Without the development that usually arises as a result of mass tourism, the remoteness of Banana Beach means it never gets crowded with tourists. In the afternoon, a few long tail boats from other beaches arrive. The water is crystal clear and there's still plenty of shade from the palm trees in the morning... [
Read More
]
EXPERIENCE THE LUXURY HOME AWAY FROM HOME
What does a post-covid traveller need from the hotel and destination to ensure worry free and still fascinating travels? First on the list must be space and fresh air, a professional local team on-hand to provide full support is a must, a luxurious attention to the details and a great deal! And our curated property on Phuket, the Paresa Resort, has all this and more.
Enjoying an unrivalled clifftop vantage point in Kamala, Phuket's most exclusive stretch of coastline, this luxury resort shares breathtaking views of the Andaman Sea from all of its pool villas. Phuket's best kept luxury secret, the resort is secreted away under lush tropical trees and gardens guaranteeing peace, privacy and serenity. Paresa lives up to its name which means heaven of all heavens. The chic, elegant villas and suites are luxuriously appointed, and all offer unrivalled panoramic sea views from their private infinity edge pools. With 1- and 2-bedroom villas and suites, Paresa is the perfect choice for every occasion. Whether you are looking for the ultimate romantic hideaway or for the family holiday of a lifetime, Paresa has a suite for you. And excellent dining is assured too, as this exclusive... [Read More]
As post-pandemic travel begins, Secret Retreats has prepared travel experiences that are not only crowd-free, but hassle-free and stress-free with full local support as well. As travel picks up again after a year of strict quarantine, that old adage about the journey being the destination has never felt truer. It's not just where you want to go, but how you want to travel; not just what you want to see, but how you want to experience and here at Secret Retreats our professional team of concierges and our local teams in each destination are here to support you from the moment of booking and throughout your journey with us.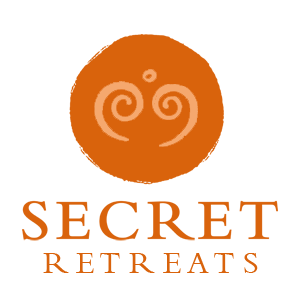 Travel Asia with Secret Retreats
Secret Retreats is a curated community of independent boutique hotel, villas, yachts and river boats keen to share their Asian Homes with travelers, sustainably and responsibly. Conservation of the environment, culture and traditions of Asia is of paramount importance to all in Secret Retreats. A community of like-minded hospitality professionals, we offer our guests authentic travel experiences that go beyond typical offerings to unveil the essence of Asia. Supporting the Asia based hoteliers and hospitality professionals and providing incredible holidays in Asia and tailor-made Asia travel itineraries direct to public ad travel agents.
Get inspired and make savings!
By booking direct with Secret Retreats and enjoy peace of mind from our full on the ground support. Contact our concierge and plan then book your Asia holiday now!
Over 100,000 subscriptions and counting, don't miss out! Subscribe to our newsletter an discover Asia with Secret Retreats