Meet the Visionary Founders (Part 1)
Secret Retreats has the most beautiful mission: to be the best representative of indelible, captivating havens that reflect the pure essence and inner spirit of Asia.
While the world seems to turn faster from one day to another, our
with their vision and passion for their destination homes.
Each member is a masterful creator, someone who imagined, dreamt and put all his heart into building a priceless jewel. Shunning traditional hospitality experiences, he offers an intimate, experiential sanctuary. An artisan of life, each in his own individual and unique manner, showcases his country's most precious gifts: its singular diversity. In times like this, when some of us are losing the will to move forward, listen to their stories, be encouraged and be inspired by our visionary founders.

Jean-Paul Duvergé
Muang La Lodge, Muang La – Laos
A French native, Jean-Paul's love with Laos began in his early 30s when his quest for adventure and off-the-beaten-track-experiences lured him to Asia. Passionate about sharing the story of Laos and its people with fellow travellers, he started a Laos based travel company offering guests authentic experiences in the [read more]
Husna – Tara Prakash
Glenburn Tea Estate, Darjeeling and Glenburn Penthouse, Kolkata – India
Husna-Tara is one of the main forces behind the beautiful Glenburn Tea Estate and Glenburn Penthouse. It began when she wished to make use of her husband's family tea estate. Despite not having any experience [read more]
Gaye Thavisin and Lorna Dowson-Collins
Wow Borneo Cruises, Borneo – Indonesia
Inspired by the untapped potential of Central Kalimantan's rivers and the plight of the wildlife and the incredible natural environment here, Gaye Thavisin and Lorna Dowson-Collins converted traditional Kalimantan barges into [Read More]
H.H. Raja Jigmed Wangchuk Namgyal
Stok Palace Heritage Hotel, Ladakh – India
H.H. Raja Jigmed Wangchuk Namgyal, the King of Ladakh, is the owner of the beautiful Stok Palace, which was built by his ancestors as a summer retreat, a summer palace, the only royal palace located on the south bank of the Indus river. The King has a master plan for [
Read More
]
Yin Myo Su (Misuu)
Inle Princess Resort, Shan State, Inle Lake – Myanmar
At the age of 18, without knowing a word of French, Misuu had to find refuge from her troubled home country of Myanmar in a small but respected hospitality school in the French provinces, one hour away from Reims, the famed city of kings. Three years of hard labour and training from [
Read More
]
Chef Pola Siv
Banlle Vegetarian Restaurant, Siem Reap – Cambodia
It was not an easy road for the talented Cambodian chef, Pola Siv, to get to where he is today. Starting from a humble rural background, his passion and ambition drove him from a quiet life in the village to where it is today, running [
Read More
]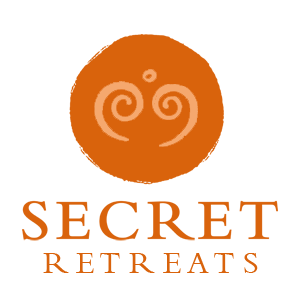 Travel Asia with Secret Retreats
Secret Retreats is a curated community of independent boutique hotel, villas, yachts and river boats keen to share their Asian Homes with travelers, sustainably and responsibly. Conservation of the environment, culture and traditions of Asia is of paramount importance to all in Secret Retreats. A community of like-minded hospitality professionals, we offer our guests authentic travel experiences that go beyond typical offerings to unveil the essence of Asia. Supporting the Asia based hoteliers and hospitality professionals and providing incredible holidays in Asia and tailor-made Asia travel itineraries direct to public ad travel agents.
Get inspired and make savings!
By booking direct with Secret Retreats and enjoy peace of mind from our full on the ground support. Contact our concierge and plan then book your Asia holiday now!
Over 100,000 subscriptions and counting, don't miss out! Subscribe to our newsletter an discover Asia with Secret Retreats