Asia Resorts & Restaurants that Grow Their Own Organic Ingredients
Have you ever wondered where the food on your plate is coming from while you are in a restaurant or stay in a hotel? In a world where farm-to-table dining is becoming more popular, and for a bunch of good reasons, hotels and restaurants around the world and in Asia are joining the movement with their own produce-rich gardens, farms, and local organic grower supply chains feeding their restaurants and outlets.
Sustainability is an essential component of the business strategy for all of our Secret Retreats members. While an immediate priority is to get people back traveling again to at least pre-Covid levels as soon as possible, so is ensuring that they travel in a sustainable and regenerative way, as far as is possible. Our properties in this edition offer a variety of fresh produce that is grown right on the property. So, let's take a look in this week's edition at a few eco-friendly organic-oriented travel destinations to put on
Banlle Vegetarian Restaurant
Banlle is a vegan restaurant with vegetarian options. Located in the heart of Siem Reap, just a short 5-minute stroll from the old market, the restaurant is set on 1,200sqm of land in a traditional Cambodian wooden house with two floors. Downstairs, the modern air-conditioned dining room is surrounded by a glass wall and features a cocktail and juice bar. The glass walls allow diners to see the chefs and kitchen team in action preparing their meals. The open-air upstairs dining space is fan-cooled and overlooks the restaurants own herb and vegetable garden. Alternatively, dine outside within the garden, the perfect place for a romantic evening, surrounded by lush tropical green vegetables and herbs.
Lchang Nang Retreat : The House of Trees
Situated in the heart of the Nubra Valley lies a garden oasis called Lchang Nang. The name, Lchang Nang, translates as 'The House of Trees'. Located just 4 hour's drive from Leh, this hidden gem is a tranquil piece of heaven set amidst an orchard filled with elm, and aromatic apricot and apple trees, and adjacent to the Siachen River. Lchang Nang's concept balances two elements: a commitment to the past by honoring traditional Ladakhi cultural elements, and a vision of a better future through eco-friendly tourism initiatives. The property is primarily powered through solar energy, which is plentiful in sunny Ladakh.

Guests are served filtered glacial snowmelt for drinking and bathing water, which drastically reduces its reliance on single use plastics. The hotel serves a mix of Ladakhi, Indian, Chinese, and Continental dishes, with menus updated each day in accordance with the ingredients that are seasonally available in their own garden and local area (…)
Situated in the heart of the old city centre of Malang in East Java, this elegant and romantic mansion houses the proprietors' collection of hundreds of antiques that adorn every corner of the hotel. Each of its 49 guestrooms and suites is designed with individual character, some paying homage to Indonesian art heroes. Dining at Tugu is not just a meal, it is a rare experience, a journey back to the romantic era of Indonesia. Within several dining rooms, Tugu recreates the traditional Javanese and Indonesian culinary arts, taking diners on a delicious journey from the kitchens of the humble Javanese villagers and their home grown produce, to the tables of the nobility and sumptuous and elegant royal feasts.
Muang La Lodge Eco Resort
Hidden in the small village of Muang-La by the river, this lodge features 10 traditionally designed guestrooms with all the conveniences a modern traveller requires but all the serenity and unspoilt nature that only off the beaten path travel experiences can provide. Exuding peace and tranquility, with breathtaking mountain, river and forest views, the Lodge is also next to a natural hot spring that bubbles up within the river in front of Muang La. What can be more luxurious than after a day's trekking or mountain bike touring to relax in a hot spring, onsen bath or perhaps take a herbal sauna, all the while immersed in the pristine nature of Northern Laos (…)

The hotel's fusion cuisine mixes its Lao and French heritage, with each dish prepared by their kitchen team using only the freshest local ingredients from the Lodge's own garden or sourced from the local Hilltribe farmers or the local market.
Embrace Northern Thailand's rich Lanna Thai heritage and traditions including golden teak temples, mountains, forests, and hill-tribe communities at this forest retreat in Chiang Mai. Set in the foothills of three mountain ranges, just a few miles from the ancient capital of Chiang Mai, it was originally a family's winter retreat. It is the ideal location for exploring the nearby hills and valleys either on horseback, taking gentle hikes, or going bamboo rafting along streams and rivers. Guests can also visit local farms, gardens and orchards.
Built on promoting sustainable and organic farming practices within the local community, Vana Som's farm, Mollisol, is located 40 minute's countryside-drive from the villa. The farm is set on a hill and is blessed with stunning views of Thailand's highest mountain, Doi Inthanon, on the horizon. The mountain scenery makes for a fantastic backdrop for sunsets while enjoying a delicious picnic on the farm's lawns or dining under the stars on the verandah.
Tiger Mountain Pokhara Lodge
Perched 1000 feet above the Pokhara Valley in central Nepal, with awe-inspiring Himalayan views, Tiger Mountain Pokhara Lodge is the perfect home from home when visiting Nepal. Ideal for pre and post-treks, guests can take day walks to suit every fitness level and ability to explore local communities, go bird watching, learn about the local flora and fauna, or to just stroll and relax in a typical Nepalese rural setting. Verified by Yardstick UK and recipients of GSTC Travelife Gold Audit, Tiger Mountain Pokhara Lodge places responsible and regenerative tourism at the heart of its ethos. The lodge's restaurant serves traditional, home-style cookery, be it in their authentic Nepali cuisine with traditional spice combinations or in the selection of European and Middle Eastern dishes on the menu.

Re-wilding areas have been set aside within the lodge's grounds to preserve spaces for the local nature to thrive, the aim being to conserve and enjoy a natural environment as far as is possible rather than to set exotic and discordant formal plantings. Vegetable and herb gardens are also managed, to organic standards and only using organic approved ayurvedic pesticides, when necessary, to provide the kitchen, and guests of Tiger Mountain Pokhara Lodge, with the freshest organic produce.
Travel is all about experiences. Comfort and luxury are important but without a sincere sense of place, you could be anywhere in the world. The beauty of travel is in the experiences, the people you meet, the stories you hear, the flavours of the regions you visit, the art and culture of the destination, the history and of course the hospitality. This is the sense of place Secret Retreats boutique hotels and luxury resorts strive to provide you with. Contact the Secret Retreats Concierge team today to start planning and booking your next vacation in Asia.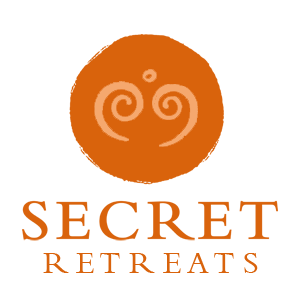 Travel Asia with Secret Retreats
Secret Retreats is a curated community of independent boutique hotel, villas, yachts and river boats keen to share their Asian Homes with travelers, sustainably and responsibly. Conservation of the environment, culture and traditions of Asia is of paramount importance to all in Secret Retreats. A community of like-minded hospitality professionals, we offer our guests authentic travel experiences that go beyond typical offerings to unveil the essence of Asia. Supporting the Asia based hoteliers and hospitality professionals and providing incredible holidays in Asia and tailor-made Asia travel itineraries direct to public ad travel agents.
Get inspired and make savings!
By booking direct with Secret Retreats and enjoy peace of mind from our full on the ground support. Contact our concierge and plan then book your Asia holiday now!
Over 100,000 subscriptions and counting, don't miss out! Subscribe to our newsletter an discover Asia with Secret Retreats