Foodies Travel Destinations (Part 2)
Foodies unite once again! Asia is packed with a diverse array of exciting food experiences so one newsletter was never going to be enough. We are here to help you discover some truly authentic and creative cuisine when you are next in Asia at our pick of the restaurants. Travel for the Secret Retreats concierges begins in the stomach! We believe that in order to experience the culture, learn about the people, and immerse in what makes a destination unique, one also has to explore the local cuisine. All the stories of a destination can be found on the plates of the locals. So, when you are next in these destinations take a look at our pick of the best places to dine or call our concierges to have them book you a table. No matter the length of your trip or the extent of your journey, there is endless variety to keep your palate excited and satisfied during your next Asia Tour.
Bangkok, Thailand
Thailand is known for its rich, flavoursome and delicious food, where every spoonful is bursting with flavour and combinations of spices and sauces such as chili, ginger, garlic, lemongrass and fish sauce excite every palate. Cuisines here blend sweet and spicy with ingredients such as coconut milk and kaffir lime leaves. While Pad Thai is one of the most popular dishes, you also really cannot go wrong with Tom Yum Goong (a spicy hot and sour soup) followed by a dessert of mango sticky rice.
Bangkok is at the center of it all with thousands of street food vendors and restaurant options, ranging from budget-friendly to luxury fine dining and everything in between. As with all things great dining, a little local knowledge goes a long way so be sure to consult the Secret Retreats concierges for their tips on what to taste and
where to taste it.
At the heart of the restaurant, a large greenhouse wraps around the two-storey structure, giving guests the impression of a grove within a rainforest. Chef DK's deep respect for nature is delivered through his mission to be waste-free and carbon neutral and only... [

read more

]
LE DU WINE BAR & RESTAURANT

'Le Du' means "season" in Thai, and this not to be missed Bangkok favourite serves à la carte and tasting menus which offer modern Thai food showcasing Thailand's rich produce and centuries old culinary cultures. The menu is complemented by... [

read more

]
Nestled in the heart of Bangkok, Supanniga Eating Room serves authentic, savoury Thai cuisine using premium ingredients from Thailand's seaside towns including fish sauce, kapi (dried shrimp paste), and salted fish. With recipes that have been... [

read more

]
DINING AT CHAKRABONGSE VILLAS

Chakrabongse Villas serves truly authentic Royal Thai Cuisine using original family recipes from the palace kitchens. Really, where else can you dine on dishes from the royal table while sat within a royal villa – still the home of the Chakrabongse family... [

read more

]
THAI LAO YEH AT THE CABOCHON HOTEL

Thai Lao Yeh Restaurant serves some classic Thai dishes and some delectable ethnic specialties from the Isan and Laos cuisines, lesser known cuisines perhaps to visitors but very much favourites of Thai foodies. The chef follows original recipes full of... [

read more

]
Empty Plates serves a 7 to 9 course tasting menu of modern Bangkok cuisine. The restaurant offers a private dining experience with beautiful views over the Bangkok skyline, and is suitable for enclosed groups or public tasting events. The menu showcases... [

read more

]
After many years of cooking exclusively Thai food professionally, husband and wife team Chef Bee Satongun (Thai) and Australian-born Chef Jason Bailey opened their first outlet of Paste Bangkok Thai restaurant in 2013. Their reinterpreted Thai menu quickly became one of the best tables in... [

read more

]
Penang, Malaysia
This jewel of a Malaysian island has so much to offer the discerning traveller, and the Penang gems that Secret Retreats shares with its travellers as places to stay really are the ideal base to explore this fascinating island. Steeped in history, Penang spent centuries as a central trading post between the Far East and the West and its wide cultural influences still colour the Penang experience to this day. Arabic, Dutch, English and Chinese influences have all rubbed shoulders with the local culture and stamped their fantastic and unique identities on the cuisine, architecture and art of Penang to this day.
Serving New Malaysian cuisine, gēn 根 is a place where quality local produce is combined with passion, culture and creative techniques into incredible dining experiences. Each dish is a celebration of Malaysia's... [

read more

]
INDIGO RESTAURANT AT CHEONG FATT TZE

Indigo restaurant is inspired by Cheong Fatt Tze himself, offering a marriage between East and West not just in the setting, but also the cuisine. The interior was designed to complement and enhance the cuisine which... [

read more

]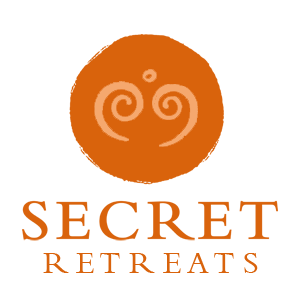 Travel Asia with Secret Retreats
Secret Retreats is a curated community of independent boutique hotel, villas, yachts and river boats keen to share their Asian Homes with travelers, sustainably and responsibly. Conservation of the environment, culture and traditions of Asia is of paramount importance to all in Secret Retreats. A community of like-minded hospitality professionals, we offer our guests authentic travel experiences that go beyond typical offerings to unveil the essence of Asia. Supporting the Asia based hoteliers and hospitality professionals and providing incredible holidays in Asia and tailor-made Asia travel itineraries direct to public ad travel agents.
Get inspired and make savings!
By booking direct with Secret Retreats and enjoy peace of mind from our full on the ground support. Contact our concierge and plan then book your Asia holiday now!
Over 100,000 subscriptions and counting, don't miss out! Subscribe to our newsletter an discover Asia with Secret Retreats