While Asia's street food traditions are still a tasty treat for all who visit, there is a new wave of young chefs reinventing Asian cuisine. From northern Thailand to Taipei, unique concept restaurants and their passionate chefs are leading the way when it comes to traditional flavours, cutting edge creativity and eating local.

Every destination in Asia has a handful of magical restaurants, yet they often remain unknown to those who are just visiting for a short while. Like a personal recommendation from a friend you can trust, our curated collection of independent restaurants, Secret Tables, boasts chefs that share the same core values of sustainability and seasonality, fair wages and supporting their local communities.

These visionary chefs take great pride in what they do, each serving creative cuisine that reveals the true essence of Asian flavours.

Get to know them…
Chef LG Han – Labyrinth
Singapore
Labyrinth was born out of Chef-Owner LG Han's passion for cooking and creativity that challenges common perceptions, both in taste and visuals. A banker turned chef, Chef LG Han's mod-sin cuisine can be defined as an open-box culinary think tank that pushes the creativity and innovation boundaries beyond Eastern, Western and even fusion cuisine. He draws inspiration from fresh ingredients, traditional recipes, local cultures and culinary techniques from across the globe, reinterpreting and reconstructing classic international and local creations.
Chef Pola – Mie Café
Siem Reap, Cambodia
Born to a poor family during the time of the Khmer Rouge, Chef Pola's passion for cuisine began with his mother's home cooking. He dreamed of going to hospitality school but couldn't afford the tuition. Instead, he left Cambodia, moving to Bahrain to look for better paid work. Once abroad, he loved being surrounded by people from all around the world and began learning about different cultures, languages and foods. He then moved to the Cayman Islands, working long hours in order to save money to attend culinary school. Chef Pola graduated from the Culinary Arts Academy of Switzerland and apprenticed at the two Michelin Star restaurant Domaine de Chateauvieux before finally returning to Cambodia where Mie Café started as a simple noodle soup shop. Gradually the dream blossomed into a dining restaurant with 35 seats and nine team members to become one of Cambodia's true hidden gems.
Chef Num – Samuay & Sons
Udon Thani, Thailand
Trained abroad and with experience in some of Thailand's best kitchens, Chef Num is part of a new movement of Thai cooks. Now at Samuay & Sons, Num has returned to his roots working closely with the forest people of Thailand's – arguably most delicious – Isan region. Opening a restaurant outside of a big city, Chef Num began to notice more of the local ingredients and incredible biodiversity found in Thailand's natural environment which led him to hone in on his vision regarding the style of cooking he wished to create.
Chef Darren – Dewakan
Kuala Lumpur, Malaysia
Half-Indian, half-Chinese, Malaysian-born Darren Teoh has always been ahead of the curve. His much-feted restaurant, Dewakan, uses only foraged and forgotten Malaysian ingredients that are no longer familiar to the national palate. His menu, a concoction of all that is familiar and yet is wholly new, is extrapolated from shared gastronomic heritage using the finest, freshest ingredients from the local land. Every ingredient has its place and purpose as he works to create a consciousness around our food choices, shaping and spearheading the future of Malaysian food.
Chef Black – Blackitch Artisan Kitchen
Chiang Mai, Thailand
Chef Black is part of the new breed of Thai chefs: cool, tattooed and finding a future in food by returning to grassroots. After working in civil engineering for ten years, Chef Black decided to pursue his passion, founding Blackitch Artisan Kitchen in 2012 to incorporate local wisdom with culinary science. He's committed to zero waste, finding myriad ways to ferment, pickle, preserve and maximise each ingredient.
Chef Alex – AKAME
Pingtung, Taiwan
Though Chef Alex Peng studied civil engineering in school, he loved cooking more and after graduating worked in a kitchen accumulating more than 20 years of culinary experience. Now, in a small village, AKAME features the ingredients and traditional cooking styles of the region's tribal people mixed with modern techniques. Dishes are created using fresh and wild ingredients from the mountain and the sea with an emphasis on grilling.
Ready for your own gastronomic experience? Click on the links above to learn more and book a table or contact our Concierge for even more personalised planning.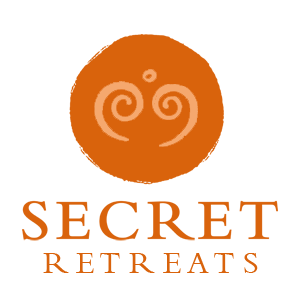 Travel Asia with Secret Retreats
Secret Retreats is a curated community of independent boutique hotel, villas, yachts and river boats keen to share their Asian Homes with travelers, sustainably and responsibly. Conservation of the environment, culture and traditions of Asia is of paramount importance to all in Secret Retreats. A community of like-minded hospitality professionals, we offer our guests authentic travel experiences that go beyond typical offerings to unveil the essence of Asia. Supporting the Asia based hoteliers and hospitality professionals and providing incredible holidays in Asia and tailor-made Asia travel itineraries direct to public ad travel agents.
Get inspired and make savings!
By booking direct with Secret Retreats and enjoy peace of mind from our full on the ground support. Contact our concierge and plan then book your Asia holiday now!
Over 100,000 subscriptions and counting, don't miss out! Subscribe to our newsletter an discover Asia with Secret Retreats