BALI IS OPEN FOR TRAVEL NOW!
On February 16, Bali began a tentative reopening to foreign tourists with its first international flight in almost two years. As an ideal location for a tropical getaway, Bali is very high on top of everyone's bucket list. Whether you are a frequent visitor with a lot of memories about the places and wonderful people or a first timer who is eager to explore. We would like to invite you to this amazing island. As The Island of Gods is ready to give you the best journeys once again.

With many fantastic hotels, resorts, villas, restaurants, and exciting itineraries available for you to book. A stay in Bali will always be truly enjoyable. If you're looking for an unforgettable experience, Bali will surely fulfill your holiday dream. Just take a look at these Secret Retreats' top picks in Bali below!
Serving modern contemporary European cuisine using local, honest produce, the spacious open kitchen in this informal restaurant located in downtown Ubud is eye-catching. For a fully interactive experience, guests can also opt to dine in the kitchen itself. Open for both lunch and dinner, the tasting menu is seasonal based on ingredients sourced from across Indonesia. The team in the kitchen has spent years working with these ingredients; exploring and experimenting with textures, flavours, preservations, unusual combinations. Each time vegetarian and omnivore menus are proposed.
Secret Journey: Magic Bali – 14 Days / 13 Nights
This itinerary has been prepared to make you discover in 14 days the diverse and beautiful sceneries of the Magic Island of Bali, often called The Island of the Gods. With a driver and a guide, you will explore the South of Bali, its famous temples of Tanah Lot, Uluwatu and Mengwi as well as the beaches of Seminyak or Kuta, the cultural and art center of Ubud and the nearby terraced rice fieds of Jatiluwih. You will visit also the wildest part of Bali, the North East: Amed and Sideman around the Mount Agung and the Mother Temple of Besakih.
Secret Table: Apéritif Restaurant & Bar
Located amid a lush jungle setting, a mere stone's throw from Central Ubud in Bali, Apéritif's menu explores global cuisine by way of the Indonesian archipelago and introduces a mélange of flavours that reflect the borderless nature of today's world. Belgian Executive Chef Nic Vanderbeeken takes culinary influences from the old Spice Islands and combines them with distinctively modern European flavours and cooking techniques. The sophisticated, eight-course dégustation menu presents an unrivalled culinary journey that brings together the flavours of modern gastronomy, lesser-known Indonesian ingredients, exquisite produce sourced globally, and produce grown in the restaurant's greenhouse.
Secret Journey: The Charms of Bali and Gili
The island of the gods has attracted number of artist, painters, poets, explorers, spiritual seekers for a century but despite the number of visitors coming every year, Bali has managed to keep a serene pace, where ceremonies rhythm daily life. The charm of the island lies in its thousands of temples, always decorated for ceremonies, the music of the gamelan, the green terraced rice fields, the lush forest and the sounds of the waves… Bali is tropical getaway, a romantic destination for couples… and for lazing on a nice white sandy beach with a coconut, for diving crystal clear waters, the tiny Gili islands are the best options to relax.
Sangsaka is located in sophisticated Seminyak, south Bali, near its famed beaches. A casual, modern Indonesian cuisine restaurant. Chef Kieran Morland uses a wide range of woods and charcoal to create unique dishes that showcase the distinct regional flavours of the archipelago that forms Indonesia. The menu offers creative interpretations on traditional Indonesian dishes, and changes weekly based on the produce and ingredients available in the market. Diners can select a range of 'Small Plates' as appetizers and 'Large Plates' for mains. Try the 'Tasting Menu' with nine dishes if you like surprises! Dining tables are laid out adjacent to a well-stocked bar to enjoy a superb assortment of drinks and cocktails.
Secret Journey: Countryside Walks in Northern Bali
Northern Bali is a world away from the more beaten path of Bali's southern coast and its famed beaches. This itinerary immerses you in the slow lifestyle of north Bali. Lush, forested and fertile, life in northern Bali is largely agricultural, the rhythm of life following the farming calendar with the rich Balinese festival calendar marking time in a cacophony of colour and vibrant celebrations of life. Trek the local forest and jungle to wonder at the flora and fauna, visit secluded temples and hidden waterfalls and marvel at the surrounding natural beauty of the mountains and volcanoes that create your horizon. A slow-life style travel itinerary, time is built in to also allow you to enjoy the resort too, whether taking treatments at the spa, practicing yoga, enjoying private dining experiences or just relaxing at the pool.
Secret Table: Spicy Geg – Restaurant and Bar
Located in Nusa Dua, South Bali. This low-key restaurant invites guests to embark on a culinary journey throughout Indonesia. It serves light fare showcasing dishes from all across the archipelago. To ensure authenticity and flavour, some of the ingredients and spices are brought directly from the region where the dish originated. To further promote Indonesia's lesser-known dishes, Spicy Geg has also partnered with Javara Culture, Indonesia's leading purveyor of biodiversity-based food products. Located in the corner of the restaurant, the grocery section sells an array of well-packaged indigenous products that are ideal souvenirs to bring a taste of Indonesia back home.
Meaning "archipelago" in Indonesian, this authentic Indonesian restaurant offers a unique insight into the country's rich culinary heritage. The menu focuses on traditional flavours from across the Indonesian archipelago, and brings authentic, lesser-known regional dishes to diners from around the world in a casual environment. Each dish is prepared with the freshest local and seasonal ingredients. Balinese Chef Putu and his sous chefs are constantly also coming up with new dishes to keep the menu diverse.
Discover our incredible destinations and experience far-off lands for yourself on exclusive Asian holidays. Get in touch with the Secret Retreats concierge to further discover which exclusive experience is right for you or to begin planning your own personalised Asian journey to this captivating continent.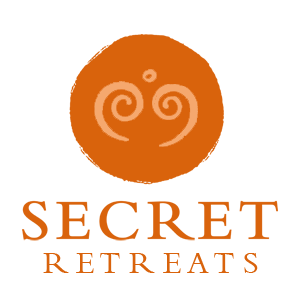 Travel Asia with Secret Retreats
Secret Retreats is a curated community of independent boutique hotel, villas, yachts and river boats keen to share their Asian Homes with travelers, sustainably and responsibly. Conservation of the environment, culture and traditions of Asia is of paramount importance to all in Secret Retreats. A community of like-minded hospitality professionals, we offer our guests authentic travel experiences that go beyond typical offerings to unveil the essence of Asia. Supporting the Asia based hoteliers and hospitality professionals and providing incredible holidays in Asia and tailor-made Asia travel itineraries direct to public ad travel agents.
Get inspired and make savings!
By booking direct with Secret Retreats and enjoy peace of mind from our full on the ground support. Contact our concierge and plan then book your Asia holiday now!
Over 100,000 subscriptions and counting, don't miss out! Subscribe to our newsletter an discover Asia with Secret Retreats