The Best Travel Experiences of Asia for
Culture-Focused Travellers
In this week's newsletter we have more good news for you. We have some new members to the Secret Retreats community, now available for booking, and ready and waiting to share unique travel experiences with you. Each member has been selected to join the Secret Retreats community based on their unique offering combined with a passion for sharing with guests their own personal story, culture, cuisine and traditions. Connecting the best of Asia's independent accommodation, cruise and culinary offerings, the Secret Retreats curated collection of travel experiences provides you with the keys to unlock the essence of Asia while supporting locally owned businesses in 17 countries across the Asian continent.
Our new members in this week's newsletter include a UNESCO-protected heritage palace in New Delhi India, a charming Lanna farm stay in Chiang Rai Northern Thailand, a contemporary Thai boutique hotel located in the heart of the birthplace of the Lanna kingdom the Mekong-side town of Chiang Saen, continuing along the Mekong we have 2 boutique hotels in Champasak Laos the best place for exploring the ancient Khmer heritage at Wat Phou and the natural wonders of the Mekong's 4,000 Islands, a gorgeous safari lodge ideally located for Bengal tiger safaris in nearby Kanha National Park, and a beautiful heritage home in majestic Rajasthan perfectly placed for spotting the Jawai Leopards (…)
Here's just a taste of what you can discover at these charming, unique and experience-rich properties.
Chiang Rai, Northern Thailand
The Ahsa Farmstay is a working Lanna farm with 4 delightfully elegant guest rooms, perfect for couples, solo travellers and families. The Farmstay has been featured in many magazines for its architectural design elegance, very much the attention to detail one would expect of a boutique hotel in a rustic-luxe, warm and homely setting. Stays at Ahsa Farmstay are all full board with much of the produce grown in the surrounding fields. Guests can get 'hands-on' with the host family and learn the art of Lanna (Northern Thai) cuisine in cooking classes, or head to the fields to enjoy some farming experiences. At 32 acres there is lots to do on the farm, from collecting fresh eggs to feeding the ducks and geese, or maybe learning about rice cultivation, or tapping the estates rubber trees and at the end of the day dine with the family on heritage recipes of Lanna cuisine and soothe any aching muscles after a busy day in the countryside with a traditional herbal sauna. There is always lots to see, learn and experience on this working Lanna farm.
Athita The Hidden Court Boutique Hotel
Chiang Saen, Northern Thailand
Athita The Hidden Court is an intimate boutique hotel set in the heart of Chiang Saen, the birthplace of King Mengrai (1261 – 1292CE), the founding king of the Lanna Kingdom the echoes of which are still proudly celebrated and preserved across Northern Thailand today. With just 9 rooms and suites, the hotel only accepts guests from the age of 12years and up. The boutique hotel's quiet yet convenient location is enhanced in being next to the 700year old Athi Ton Kaew Buddhist Temple and being just a short 70m walk to the Mekong River that runs through Chiang Saen. A stunning contemporary Thai design, the architecture is a pleasant mix of spaces in natural tones with the colour palette created by the use of locally source teak-wood and traditional handmade fired earth bricks, the same as used in the construction of the neighbouring ancient Buddhist temple, altogether creating a space that is very restful on the eyes and on the soul. Family owned and run, the team at Athita The Hidden Court enjoy sharing their Thai heritage and the secrets of Chiang Saen, Chiang Rai and Northern Thailand's ancient culture and traditions with their guests.
Haveli Dharampura heritage boutique hotel is an oasis of old-world charm located in the heart of New Delhi's old town within walking distance of the famed and fascinating sites of Delhi including the Chandni Chowk Bazaar, Asia's largest spice market the Khari Baoli, the Jama Masjid, and the absolutely not to be missed Delhi's iconic Red Fort. With a history that goes back some 200years, Haveli Dharampura was lovingly restored back to its former glory over a 6-year period, with the restoration work recognized by UNESCO for its preservation of a property of importance to the story and history of New Delhi – the restoration of Haveli Dharampura was awarded the UNESCO Asia-Pacific Award for Cultural Heritage in 2017. A Haveli is a traditional townhouse, manor house or palace that is significant for the quality and detail of its architecture and the Haveli Dharampura is one of Delhi's finest examples. The architecture draws inspiration from the Mughal period with intricate details in stone and wood, red-sandstone colonnades and the centrepiece of the property, a large marble courtyard.
Flame of The Forest Safari Lodge
Flame of the Forest Safari Lodge features just 4 spacious and comfortable cottages, each with its own private courtyard and positioned to enjoy views of the Banjar River and neighbouring forest. Nature is the focus of a stay at Flame of the Forest, all the while ensconced within a warm and professional service style that epitomizes a boutique hotel stay – warm, convivial and professional with a personal touch. The dream of the owners, Karan, Isabelle and Dhansingh, working together with the indigenous people of nearby Kuthwahi village, Flame of the Forest was built from the ground up in 2008 using local crafts people and techniques to ensure their dream would be realized in a sustainable way that would work in harmony with the local environment. Over 2,000 trees were planted during the construction within their 10-acre grounds, creating a mixed forest habitat that surrounds this Kanha safari lodge.
Rawla Bisalpur Jawai-Bandh
Rajasthan, India

A timeless property set within a timeless landscape, Rawla Bisalpur is a magical place. With a history and a heritage that dates back to the early 16th century Rawla Bisalpur Boutique Hotel is a truly unique property that shares a deep sense of place with its guests. Built as a royal palace for a noble family of Bisalpur, the present building dates from the 17th century and with some modernization of the palace taking place in the early 20th century. Today, part of the palace is run as the Rawla Bisalpur boutique hotel, offering 3 guest rooms and 1 suite to guests looking to explore the regal, cultural and wildlife wonders of Rajasthan. Set on the Aravalli Range, a range of mountains that stretch more than 600kms from Delhi to Gujarat, Rawla Bisalpur is located close to Jawai Bandh which is one of the best places to see the Indian Leopard, or Jawai Leopard as it has become known here, and a lot of other fascinating wildlife too.
La Folie Lodge Boutique Hotel
Champasak–Pakse, Laos

La Folie Lodge and Spa is a family owned and managed traditional Laos style boutique hotel in Champasak. Working closely with the local community La Folie Lodge and Spa take sustainability and the conservation of their island home seriously. Very much an eco-lodge in action, set on a car-free island the owners and team at La Folie Lodge promote and work with a variety of community projects to both preserve their home environment and to preserve the local culture and traditions of their Boutique Hotel's Champasak home. The island they are located on, named Don Daeng in Laos or 'red Island' in English, sits within the Mekong River and is locally renowned for the magnificent sunsets that can be enjoyed from its beaches. Each of this delightful Champasak Boutique Hotel's bungalows and suites enjoy river facing private terraces to share dreamy views of one of Asia's greatest rivers, the Mighty Mekong, with their guests.
Residence Bassac Boutique Hotel
Champasak, Southern Laos

Residence Bassac Boutique Hotel is a beautifully restored traditional shophouse residence with 14 rooms and suites set within mature tropical gardens on the banks of the Mekong River. Residence Bassac may well be set within a traditional building and exemplify all the qualities of traditional Laos hospitality and charm, but it also provides all the services one would expect from a quality boutique hotel. Full of charm and character the atmosphere is at once homely and convivial, warm and welcoming. The dream of a French-Laos couple, Residence Bassac is the sister property to Laos's best kept travel secret, the Muang La Lodge – a wonderful boutique hotel off the beaten path in the mountains of northern Laos above Luang Prabang. Pair these two properties in your next travel itinerary to Laos, Residence Bassac and Muang La Lodge, to enjoy a really authentic experience of northern and southern Laos while also supporting these off the beaten path communities too.
Secret Retreats offers truly authentic and sincere travel experiences, that go beyond the typical travel industry offerings, to unveil the essence of Asia to our guests and travellers. Contact the Secret Retreats Travel Team and start planning your next holiday to Amazing Asia now – contact dream@secret-retreats.com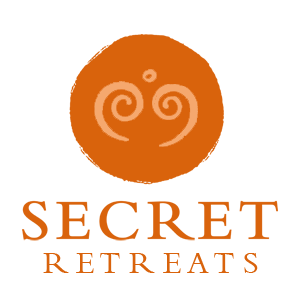 Travel Asia with Secret Retreats
Secret Retreats is a curated community of independent boutique hotel, villas, yachts and river boats keen to share their Asian Homes with travelers, sustainably and responsibly. Conservation of the environment, culture and traditions of Asia is of paramount importance to all in Secret Retreats. A community of like-minded hospitality professionals, we offer our guests authentic travel experiences that go beyond typical offerings to unveil the essence of Asia. Supporting the Asia based hoteliers and hospitality professionals and providing incredible holidays in Asia and tailor-made Asia travel itineraries direct to public ad travel agents.
Get inspired and make savings!
By booking direct with Secret Retreats and enjoy peace of mind from our full on the ground support. Contact our concierge and plan then book your Asia holiday now!
Over 100,000 subscriptions and counting, don't miss out! Subscribe to our newsletter an discover Asia with Secret Retreats