Get to Know the National Flowers of our Asian Destinations Part 1
Now that Spring has sprung in many countries, our destinations in Asia are becoming bedecked in the most gorgeous flowers. And believe it or not, many of these Asian blooms have deep symbolic meanings in addition to their stunning floral beauty.
As with the selection of a country's national bird or animal, the selection of a national flower is often the result of a public poll, so very much the nation's favourite, or on occasion these national symbols are selected by official bodies or a nation's leaders.
Now let's take a look at some of Asia's national flowers.
Cambodia: Flowers of the Rumdul Tree
The Rumdul tree (Mitrella Mesnyi) bears a small yellowish-white flower with a single alternate leaf. It was officially recognized as Cambodia's national flower in 2005 and has been adopted as a symbol of environmental preservation by the government. The flower produces a distinctive fragrance which is prominent in the evening and can be smelled from a long distance. Due to its attractive scent Khmer women have often, and since ancient times, been compared to the Rumdul flower. The Rumdul tree, which grows to a height of 8 -12 meters, can be seen almost everywhere in Cambodia, and is often planted as a decorative tree in public parks. In traditional medicine, the Rumdul flowers are used to treat dizziness and promote heart health and stabilize blood pressure. The flowers are used to make a scented lip wax called 'kramun rumdul' and the fruit, which turns to a luscious dark red colour when it ripens, is edible.
In Vietnam, the lotus flower (Nelumbo nucifera) has been chosen as the country's national flower. Vietnamese people regard the lotus as one of the four graceful flowers and plants, along with the pine, bamboo, and chrysanthemum. To the people of Vietnam, the lotus is a symbol of purity, commitment, and optimism for the future. The elegance of the lotus is often cited in Vietnamese folk songs and poems. Known also as the flower of dawn, lotus flowers can be a variety of colours and each flower's colour has its own meaning. The flower closes and sinks underwater at night and rises and blooms again at dawn. The lotus can be easily found decorating lakes and ponds throughout Vietnam. The lotus is also widely used in the kitchen, in medicine, art, architecture, fashion, and design. It is an important ingredient in almost every aspect of Vietnamese culture and every part is utilized in both cuisine and medicine. Young lotus stems are used in salads, stamens are dried and made into a herbal tea, and lotus seeds are eaten raw, dried or boiled. The lotus flower has also inspired the architecture of so many buildings and monuments, such as the Tram Huong Tower in Nha Trang, a popular seaside town on the south-central coast of Vietnam.
Singapore: Vanda Miss Joaquim Orchid
The best-known orchid in Singapore is the national flower, Vanda Miss Joaquim. This unique orchid is a hybrid, a cross between Vanda Hookeriana and Vanda Teres, and was named after its breeder. The Vanda Miss Joaquim orchid was chosen as the national flower of Singapore in April 1981 by a committee that had been formed by the Ministry of Culture. It was chosen due to its "resilience and year-round blooming quality". The orchid bears an exquisitely beautiful purple color and shape. It is seen as representative of the harmony among Singapore's ethnic communities, as well as with the foreign visitors. This beautiful orchid can be seen growing in the National Orchid Garden, the Botanic Gardens, the Mandai Orchid Gardens and the Vanda Miss Joaquim Park at Tanjong Pagar. During National Day or other national events, the images of Vanda Miss Joaquim can be found everywhere. It can also be found on Singapore's currency and postal stamps. The flower is also used in decorations, souvenirs, often as a source of inspiration for jewelry and art, and also features in songs and fashion.
The Cassia Fistula Linn tree bears beautiful yellow cluster-shaped flowers locally known as the Ratchaphruek (which translates as 'royal tree'). It was only named as Thailand's national flower in October 2001. This stunning flower belongs to the Fabaceae family and it was chosen as the national flower of Thailand due to the bold yellow colour of the flowers. The Thai people regard its yellow hue as the colour of Buddhism, the country's majority religion, the colour of glory, harmony and unity. It grows well in dry climates and usually blooms between February and May. When the flowers bloom, the leaves will drop. Thus, you won't find a Ratchaphruek tree with both leaves and blossoms. It is a popular ornamental plant and also used in herbal medicine according to Ayurvedic medicine. The Ratchaphruek is widely known in Thailand and is today grown in abundance along the roadsides.
Dok Champa or also known as Plumeria (Plumeria Alba), is the national flower of Laos. Dok Champa has five soft petals in the shades of white and yellow and is beautifully fragrant when blooming. The pure colour and elegant scent of the flowers make it the perfect symbol of sincerity and joy in life. According to Buddhist tradition, the Dok Champa also represents immortality. Dok Champa trees are grown all over Laos and are often found associated with or close to temples, pagodas and monasteries. It is said that the Dok Champa has been so widely planted by Laos people that the country is sometimes referred to as the "Kingdom of Champa". Considered a symbol of luck, Dok Champa is also a sacred flower and used in many traditional and religious ceremonies such as the animist faith's Baci Ceremony, and also used in welcoming guests. The Dok Champa blooms every day and the flowers last a long time.
The Padauk or Pterocarpus Macrocarpas is the national flower of Myanmar. Belonging to the Fabaceae family, the Padauk has tiny fragrant yellow-gold flowers. It blossoms after the first showers in April, coinciding with the Myanmar New Year festival. Once in bloom, the entire tree turns gold overnight. The Padauk tree is seen as a symbol of both strength and durability. The beautiful flower also signifies youth, love and romance. The flower plays a role in traditional and religious ceremonies, and especially during Thingyan (Burmese New Year, usually mid-April). This tree can be found easily across the country. The wood of the tree is also used for making furniture, construction timber, cartwheels, and tool handles as it is durable and resistant to termites.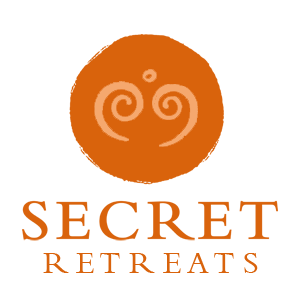 Travel Asia with Secret Retreats
Secret Retreats is a curated community of independent boutique hotel, villas, yachts and river boats keen to share their Asian Homes with travelers, sustainably and responsibly. Conservation of the environment, culture and traditions of Asia is of paramount importance to all in Secret Retreats. A community of like-minded hospitality professionals, we offer our guests authentic travel experiences that go beyond typical offerings to unveil the essence of Asia. Supporting the Asia based hoteliers and hospitality professionals and providing incredible holidays in Asia and tailor-made Asia travel itineraries direct to public ad travel agents.
Get inspired and make savings!
By booking direct with Secret Retreats and enjoy peace of mind from our full on the ground support. Contact our concierge and plan then book your Asia holiday now!
Over 100,000 subscriptions and counting, don't miss out! Subscribe to our newsletter an discover Asia with Secret Retreats