Refreshing Countryside Walks to Bathe in Nature with Secret Retreats
Since the start of the crisis we have all become acutely aware of the importance of maintaining good health, both body and mind, and in boosting our immune systems. During the lockdowns many of us took a 1 hour walk outside each day to help keep body and mind on an even keel. The exercise and refreshing walk through local countryside or parkland gave us a breather from the lockdown stresses forced upon us, and the space in the great outdoors to gather our thoughts.
Walking and wellness go hand in hand. A brisk walk improves fitness, cardiac health, mood and can prevent weight gain – as long as you don't take a big backpack of essential (chocolate and hot tea are though essential to life) supplies with you on your walks. The Japanese have long practiced 'shinrin-yoku' or Forest Bathing to promote good health in body and mind. Simply being amongst nature, bathing within the green diffuse light, listening to the delightful sounds of birdsong... [Read More]
Kerala, India 13 days / 12 nights:
This slow travel itinerary will lead you from Fort Cochin (Kochi) to the southern city of Kovalam. Your journey through this richly diverse state, both culturally and natural beauty, starts in Kochi to discover the history of this important and ancient port city. Your journey continues in the forests and tea estates of Valparai, a Kerala Hill Station where you will enjoy guided walks through stunning nature, visit a tea estate and enjoy the magnificent local birdlife, hopefully spotting a Hornbill along the way. Increasing the elevation a little with a move on to Munnar, a British colonial period hill station where you will practice yoga and meditation and enjoy walks to local villages learning about their unique ways of life
...[
Read More
]
Northern Laos 5 days / 4 nights:
The epitome of slow travel, this itinerary in Northern Laos is a wonderful discovery of one of the most unspoilt regions of South East Asia. The northern hills and mountains of Laos are home to a mosaic of more than 60 ethnic groups, hundreds of temples, pristine forest and ancient landscapes, where the many festivals that are celebrated by the different tribal groups throughout the year add a fascinating splash of cultural colour to those lucky enough to witness them. The itinerary will take you on guided treks through breath-taking scenery well off the beaten path, with sincere interactions with local people in walks to villages and farms while staying at a truly delightful sustainable riverside retreat that is also blessed with a natural hot spring. This Northern Laos countryside holiday itinerary is as refreshing and rewarding as they come.
Pokhara Valley, Nepal 5 days / 4 nights:

Tiger Mountain Pokhara Lodge is located on a hillside just outside Pokhara that overlooks the city and the beautiful Phewa Lake. Facing the Annapurna Massif and the enigmatic Machapuchare Summit (Fish Tail Mountain), a holy mountain that is believed to be one of the homes of the Hindu God Shiva, the lodge is blessed with breathtaking Himalayan views. The team at the lodge has prepared an original itinerary that will share with you the beauty of this Himalayan country through its nature and the lifestyles of the local villagers, as well as the rich culture of Pokhara. This itinerary has a special emphasis on Tiger Mountain's role as a specialist in Responsible Conservation Tourism. The guided trekking tours and walks can be adapted to suit any age group and ability.
Sikkim and Darjeeling, India 11 days / 10 nights:
Set in the lush beautiful Eastern Himalayas, this unique travel itinerary will take you to 2 regions blessed with nature and rich in culture, Sikkim and Darjeeling, in the shadow of the magnificent backdrop of the Himalayas. The journey starts and ends with an overnight stay in the fascinating city of Delhi. Head first to West Sikkim for a 5 day stay at the Yangsum Farmhouse. A short flight from Delhi and you are immersed in the lush fertile foothills of the Eastern Himalayas. This fully organic farm grows a variety of crops and is blessed with wonderful birdlife. Walks and treks will take you through a variety of local villages and a trip to a magnificent Buddhist monastery. Leaving the farmhouse on day 6 you will soon be steeped in tea country, arriving in Darjeeling after a 4hour countryside drive
... [
Read More
]
Northern Bali, Indonesia 5 days / 4 nights:
Northern Bali is a world away from the more beaten path of Bali's southern coast and its famed beaches. This itinerary immerses you in the slow lifestyle of north Bali. Lush, forested and fertile, life in northern Bali is largely agricultural, the rhythm of life following the farming calendar with the rich Balinese festival calendar marking time in a cacophony of colour and vibrant celebrations of life. Staying in a gorgeous luxury resort set amidst lush rice fields your 5 day stay will share the local culture with you through a variety of activities that are perfect for couples, singles and families too. Learn about the local way of life from your farming neighbours, trek the local forest and jungle to wonder at the flora and fauna, visit secluded temples and hidden waterfalls and marvel at the surrounding natural beauty of the mountains and volcanoes
... [
Read More
]
Central Java and Borobudur, Indonesia 5 days / 4 nights:

Central Java is home to one of the wonders of the world, Borobudur Temple, and is the base for this 5 day holiday itinerary staying in a wonderful heritage boutique hotel in the heart of a coffee plantation – your morning cup of Java will never taste as fresh as it does here. For your first full day's activities learn all about what it takes to make that morning cup of Java on a plantation tour and after lunch take a guided cycling tour around nearby valleys of rice fields and local villages. On day 2 prepare to be wowed. The best time to see Borobudur Temple is at sunrise, so an early start fueled by the freshest coffee is the order of the day. The world's largest Buddhist temple, it was built in the 9th century and its unique construction houses 2,672 relief panels and 504 Buddha statues placing Borobudur... [Read More]
Central Krabi, Thailand 5 days / 4 nights:

Perfectly located in the middle of some of Krabi's best must-see spots, near the fisherfolk's village of Tha Lane, the delightfully homely Le Passe-Temps resort is your base for this Secret Journey. Much less developed than its famous neighbor Phuket, Krabi retains its character and charm largely unsullied by mass tourism, where a lot of the local life goes on unchanged. Blessed with some of Thailand's most beautiful coastline, the iconic limestone formations and karst islets that pierce the sea's surface give an otherworldly view to the seascape. But inland is equally as beautiful, with forested mountains, lakes and waterfalls all waiting to be explored and enjoyed, you just need to know where to look, and the team at Le Passe Temps are ready and able to share the very best of their beautiful... [Read More]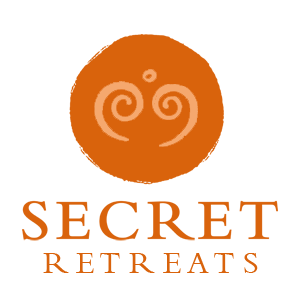 Travel Asia with Secret Retreats
Secret Retreats is a curated community of independent boutique hotel, villas, yachts and river boats keen to share their Asian Homes with travelers, sustainably and responsibly. Conservation of the environment, culture and traditions of Asia is of paramount importance to all in Secret Retreats. A community of like-minded hospitality professionals, we offer our guests authentic travel experiences that go beyond typical offerings to unveil the essence of Asia. Supporting the Asia based hoteliers and hospitality professionals and providing incredible holidays in Asia and tailor-made Asia travel itineraries direct to public ad travel agents.
Get inspired and make savings!
By booking direct with Secret Retreats and enjoy peace of mind from our full on the ground support. Contact our concierge and plan then book your Asia holiday now!
Over 100,000 subscriptions and counting, don't miss out! Subscribe to our newsletter an discover Asia with Secret Retreats