Nyepi: Bali's New Year's Day of Complete Silence
This year, the Balinese celebration of Nyepi (Day of Silence) commemorating Isakawarsa (Saka new year) fell on Wednesday,
March 25th.

The main purpose of Nyepi Day is to pray for the purification of humanity, earth, and the universe, something very much needed during this time.

Leading up towards Nyepi Day important ceremonies are held in every Balinese village on the island including where Balinese Hindus partake in lively processions before the calmness of the Day of Silence.

The evening before Nyepi day, the Balinese hold the Ngrupuk Parade, where they carry large statues – known as Ogoh Ogoh – through Bali's streets. These are giant monster dolls made of light materials: Wood, bamboo, paper, paper mâché and Styrofoam. They are carried on bamboo platforms throughout the parade. They take the shape of mythological, evil creatures and gods to represent negative aspects of living things and criticize society and its latest issues.
The name Ogoh Ogoh is derived from the Balinese "ogah-ogah", meaning "to shake", and it represents the Bhuta-Kala or evil spirits, vices that need to kept away from humans.
The parade ends with countless bonfires, when some of the laboriously designed monsters are ceremoniously burnt and fall to ashes at the cemetery, however, in recent times many villages keep their Ogoh-Ogoh's and put them in their community building to show off to the other villages.
Following the procession and to achieve full silence, Bali enters in a complete lock down for 24hrs. People are forbidden to leave their houses, turning on any lights or music. The Airport is closed, Cars are not allowed on the road and even the Internet is shut down. Everything must be switched off, the island is on pause. Balinese usually use this day to fast, meditate, practice yoga: a day to reset positive energy. Legend also believes that the silence influences the malevolent spirits into believing that there is no one left on the island; thus, causing them to leave. On this one particular day, you put yourself to rest and reflect on yourself. It is an opportunity for the nature to take a rest from human activity as well.
This yearly event in Bali takes this year a very strong echo everywhere in the world, where the bad spirit took the form of a virus, and country after country has shut down the whole world.
Nyepi (Day of Silence) may be just for one day in Bali, however, we should all use this time of isolation to reflect about our own lives and how much our priorities have changed in the last few weeks and be thankful for all that we have, take the time look at all the beauty that surrounds us, take a moment to breathe and live one day at a time.
...to start planning your Asian journey
©SECRET RETREATS 2020 • Unveil the essence of Asia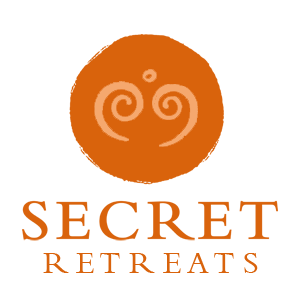 Travel Asia with Secret Retreats
Secret Retreats is a curated community of independent boutique hotel, villas, yachts and river boats keen to share their Asian Homes with travelers, sustainably and responsibly. Conservation of the environment, culture and traditions of Asia is of paramount importance to all in Secret Retreats. A community of like-minded hospitality professionals, we offer our guests authentic travel experiences that go beyond typical offerings to unveil the essence of Asia. Supporting the Asia based hoteliers and hospitality professionals and providing incredible holidays in Asia and tailor-made Asia travel itineraries direct to public ad travel agents.
Get inspired and make savings!
By booking direct with Secret Retreats and enjoy peace of mind from our full on the ground support. Contact our concierge and plan then book your Asia holiday now!
Over 100,000 subscriptions and counting, don't miss out! Subscribe to our newsletter an discover Asia with Secret Retreats