China's Cultural Influence in Southeast Asia
We can't deny China's influence in Asia. Chinese culture and traditions are found all over the continent and perhaps most evidently in Southeast Asia where 2nd and 3rd generation Chinese immigrants maintain a strong connection with their Chinese heritage and culture.

Chinese New Year, also known as the Lunar New Year or Spring Festival, is the year's most important festival and is celebrated throughout China, Vietnam (Tết), South Korea (Seollal) and also across Southeast Asia often in both the communities of Chinese heritage and the local communities.

In this edition, we would like to highlight the Peranakan Chinese, a significant Chinese immigrant group that plays an important role in Southeast Asian culture. The Peranakans (also known as the Baba and Nyonya) are a sub-ethnic group descended from the first waves of Chinese settlers in the Malay Peninsula and Indonesian Archipelago. Peranakan culture is especially evident in the dominant Peranakan centers of Malacca, Penang (Malaysia), Phuket (Thailand), Java (Indonesia) and Singapore. A colourful and flavourful addition to the local culture, they are locally famed for their highly regarded cuisine, and a culture that has a unique and distinct character all of its own.

With Chinese New Year just around the corner, it's an opportune time to explore the fascinating Peranakan inspired dishes, culture, lifestyle and art.
Gēn 根
Patrons of Gēn 根, Johnson and Javi, returned to Malaysia after a long journey of cooking experiences around the world. Famed for their modern takes on Malaysian and Nyonya cuisines, the team also share a mission to showcase their love of Penang's Peranakan heritage and its distinctive cuisine and culture.
Peranakan cuisine is renowned for its intense flavors through devotion and respect to the ingredients they use.
At Gēn 根 the team add a modern creative twist – you can taste the chef's passion in every bite.
Cheong Fatt Tze
Discover Penang's Peranakan history at Cheong Fatt Tze, without compare one of Malaysia's most iconic boutique hotels. This sophisticated beauty is definitely THE place to visit when you next visit Penang. Step back in time as you explore and enjoy the mansion's long history. Majestic rooms are tucked within tranquil tropical courtyards. Each of the 18 personalized guestrooms is uniquely decorated and carefully furnished with family heirlooms, artworks and antiques. Amenities in this fine example of a Peranakan heritage boutique hotel include a daily history tour of the property, fine dining Pernakan style, and idyllic courtyards and terraces where one just wishes these walls could talk, what wondrous stories they could tell.
Tugu Hotel Malang
Experience the beauty of Indonesia's Peranakan heritage at Tugu, Malang.
Situated in the heart of the old city centre of Malang in East Java, this elegant and romantic mansion houses the proprietors' collection of hundreds of antiques where they adorn every corner of the hotel to be enjoyed by guests. Each of its 49 guestrooms and suites has its own individual character but continuing the celebration of Java's Peranakan heritage and celebrating this unique lifestyle. Dining at Tugu is also an experience worth savouring. More than just a meal, it is a rare experience, a journey back to the romantic eras of Indonesia. Within several dining rooms, Tugu's chef and kitchen team create and share with diners the Peranakan cuisine of East Java with dishes from the kitchen of the humble Javanese villagers to menus that could have graced royal feasts.
Labyrinth
With his reputation for pushing the boundaries of culinary creativity where the lines are blurred between plated dishes or are they works of art? Chef Han brings together an interaction of fun and Singapore's Peranakan heritage on his plates. His incredible creations are a continuation of his quest to challenge the notion of inventive cuisine exemplified in dishes such as Siew Yoke Rice, Kaya Rojak, or his famous Chilli Crab. One visit to Labyrinth, and we guarantee you will experience Singaporean Peranakan cuisine at its best.
... to start planning your Asian journey
©SECRET RETREATS 2020 • Unveil the essence of Asia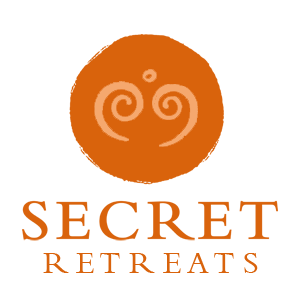 Travel Asia with Secret Retreats
Secret Retreats is a curated community of independent boutique hotel, villas, yachts and river boats keen to share their Asian Homes with travelers, sustainably and responsibly. Conservation of the environment, culture and traditions of Asia is of paramount importance to all in Secret Retreats. A community of like-minded hospitality professionals, we offer our guests authentic travel experiences that go beyond typical offerings to unveil the essence of Asia. Supporting the Asia based hoteliers and hospitality professionals and providing incredible holidays in Asia and tailor-made Asia travel itineraries direct to public ad travel agents.
Get inspired and make savings!
By booking direct with Secret Retreats and enjoy peace of mind from our full on the ground support. Contact our concierge and plan then book your Asia holiday now!
Over 100,000 subscriptions and counting, don't miss out! Subscribe to our newsletter an discover Asia with Secret Retreats