A Selection of Asian Love Stories and Symbols of Love from around Asia
Folk stories have entertained and educated every nation, every tribe, around the world since the beginning of time. Some speak of heroes, some of villains, but more often than not, they speak of love. The renowned American writer, Richard Bach, once said, "True love stories never have endings." But perhaps 'true love stories never have happy endings' best describes the world's most famous love stories. And
the selection of love stories from Asia
that we have gathered for you in this edition are as
tragically romantic
as any of the world's favourite and time-honoured tales of romance such as Romeo and Juliet or Anthony and Cleopatra.
Light some candles, set some flowers, put on some romantic music and enjoy the following selection of famous love stories from Asia to get you in
the mood for romance this Valentine's Day
.
INDONESIA
Bali's Romeo and Juliet, Jayaprana and Layonsari
Many centuries ago in Kalianget (now a village in Buleleng Regency), there was a young boy named
Jayaprana
who was orphaned by a terrible plague that claimed many lives in the kingdom, including his whole family. The King of Kalianget took pity on the handsome and courageous young boy and adopted him as his son, and so Jayaprana was taken to the palace and received training as a soldier.
Jayaprana did not disappoint and over time, he grew to be a strong soldier who was very loyal to his father, the king. One day, strolling the markets, he came across a beautiful
young girl selling flowers
. They both fall in love with each other the moment their eyes met...[
Read More
]
JAPAN
Star Crossed Lovers and the Origin of the Tanabata Festival
This love story has its own holiday and festival and is celebrated both in China and in Japan. The Tanabata Festival of Japan was introduced to Japan by the Empress Kōken over 1,200years ago and celebrates the meeting of the deities Orihime and Hikoboshi, who are represented by the stars Vega and Altair respectively. The manga series, Sailor Moon, was inspired by this famous legend. According to legend the lovers are separated by the Milky Way and are allowed to meet only once a year on the seventh day of the seventh lunar month of the lunar calendar.
The story goes that Orihime, the weaving princess, who was the daughter of Tentei the Heaven King, wove beautiful clothes by the bank of the Amanogawa or heavenly river (the Milky Way). Her father loved the clothes she wove for him, so she worked hard every day weaving to please him... [
Read More
]
THAILAND
Ma Mya, a Lanna love story
The Kingdom of Lanna
was a state apart from Siam until as recently as 1884 and encompassed northern Thailand and parts of the Shan State of Myanmar. The kings of Lanna ruled from the ancient walled and moated city of Chiang Mai, the kingdom's capital city. Even today, the story of '
Ma Mya
' is well known to everyone from Lanna.
The story of Ma Mya is a story of the unrequited love of a 19th century Lanna Prince and a Mon girl living in Burma that has been told and retold many times in popular songs and in movies. The many songs and movies may have embellished the facts somewhat over time, but the story is based on real people and real events.
Ma Mya is the story of Prince Sukkasem, who was a son of Kaeo Nawarat,
the last Lanna King,
and the
young Mon girl
,
Ma Mya
, and their true love denied. The young prince was sent for his education to St. Patrick's School in Moulmein, British Burma, where he met Ma Mya, a beautiful young Mon girl... [
Read More
]
PHILIPPINES
Daragang Magayon and Panganoron
The tragic lovers
Daragang Magayon
and
Panganoron
have been immortalised in the Philippines not only as a popular folktale but also as an active,
threatening volcano
that was named after them, bringing new meaning to the term a hot romance.
Daragang Magayon, which means beautiful maiden, was the only daughter of Makusog, a great Rawi chieftain. The beautiful maiden soon grew into a beautiful woman and was sought after by men far and wide. But Daragang Magayon was not interested in anyone, not even Pagtuga, a great hunter and the chief of the Iniga who always showered her with expensive gifts... [
Read More
]
INDIA
An Iconic and Beautiful Monument to Love
To talk of Asia's greatest love stories and the symbols of love in Asia, perhaps there is no monument more beautiful or story more iconic than that of the
Taj Mahal
, in Agra in northern India.
It was in 1607 that Shah Jahan, grandson of Akbar the Great, first met his beloved. At the time, he was
Prince Khurram
, in line to be the fifth emperor of the Mughal Empire. He met
Arjumand Banu Begum
, a 15-year-old young woman whose father was soon to be the emperor's chief minister and whose aunt was married to Prince Khurram's father. Although it was love at first sight, the two were not allowed to marry right away with an auspicious date set by the court astrologers, 5 years away... [
Read More
]
The Secret Retreats Travel Team have designed a variety of romantic journeys, perfect for couples and honeymooners. Or celebrate your love with a tailor-made journey in Asia designed especially for you and your partner. Contact the Secret Retreats Concierge team on dream@secret-retreats.com and celebrate your love on a romantic holiday in Asia.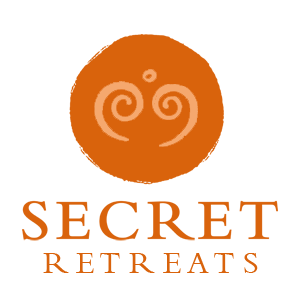 Travel Asia with Secret Retreats
Secret Retreats is a curated community of independent boutique hotel, villas, yachts and river boats keen to share their Asian Homes with travelers, sustainably and responsibly. Conservation of the environment, culture and traditions of Asia is of paramount importance to all in Secret Retreats. A community of like-minded hospitality professionals, we offer our guests authentic travel experiences that go beyond typical offerings to unveil the essence of Asia. Supporting the Asia based hoteliers and hospitality professionals and providing incredible holidays in Asia and tailor-made Asia travel itineraries direct to public ad travel agents.
Get inspired and make savings!
By booking direct with Secret Retreats and enjoy peace of mind from our full on the ground support. Contact our concierge and plan then book your Asia holiday now!
Over 100,000 subscriptions and counting, don't miss out! Subscribe to our newsletter an discover Asia with Secret Retreats