We are all looking forward to welcoming you back to our beautiful Asian homes!
The COVID-19 pandemic is causing change in all our daily lives, including how we travel. With new social protocols required of us all, and the need for infection risk to be seriously managed, post-covid travel requires a level of sincerity and care that one would see in a family home, and this is where a stay in a Secret Retreats property provides you with the peace of mind you require. We are your homes from home in Asia.
With uncertainty and fear hanging over travelling, no one knows how quickly tourism and business travel will fully recover. Will we all still fly as much as pre-covid? And what will the travel experience look like with all the new health security measures in place? Despite these challenges, maybe BECAUSE of these challenges, you can be sure that the Secret Retreats hotels, inns, lodges, boats and restaurants will provide you with quality, safe and fascinating experiences for you and your family for your post-covid travel. Now, let us tell you why, so that you can leave your worries behind and start planning your next Asian holidays!
Supanniga Home
Supanniga Home is located in Khon Kaen, the cultural heartland of Isaan. Offering country living in-town, this family home is comprised 3 private villas set under mature trees in 6 hectares of well-loved gardens. Sip a cup of ancient Pu-erh tea as you listen to the gentle ringing of chime bells and birdsong and perhaps try your hand at crafting traditional... [
Read more
]
Nimmu House
Situated in the village of Nimmu, Nimmu House is located at the confluence of the sacred river Indus, which rises in Tibet, and the Zanskar River, offering truly spellbinding views of these magnificent rivers with the golden mountains of Ladakh as a breathtaking backdrop. Ladakh is a region of incredible vistas... [
Read more
]
Aava Resort & Spa
So, what does a post-covid traveler need from a property and destination to ensure worry free and still fascinating travels? First on the list must be space and fresh air, well, Aava tops the list for this, set beachside on Nadan beach with 9kms of quiet secluded golden sands, space and fresh air guaranteed. How about health and relaxation promoting... [
Read More
]
Villa Mathis
Set amongst paddy fields in the small Balinese village of Umalas, yet just 10 minutes by car from Seminyak's beaches and barely 1 hour from the rural and cultural paradise of Ubud. The resorts 4 villas (18 guestrooms) are set within 10,000sqm of mature tropical gardens with 4 swimming pools, space and privacy are assured at Villa Mathis. Each villa is... [
Read More
]
Anjali by Syphon
Featuring cutting-edge design, and an abundance of flowers and tropical hanging gardens, this peaceful spacious retreat in Siem Reap provides a beautifully relaxing atmosphere to immerse yourself in when travelling to visit one of the 8 wonders of the world, the awe inspiring temples of Angkor. At Anjali by Syphon... [
Read More
]
Gal Oya Lodge
Nothing nourishes the soul like nature, and Gal Oya is here to provide you with just the nourishment you need. Positioned on the edge of the relatively untouched and least explored national park in the heart of Sri Lanka, this unique safari lodge specializes in high-end, environmentally responsible tourism. Comprising 10 spacious bungalows within... [
Read More
]
Gangga Island Resort & Spa
Gangga Island Resort & Spa offers 30rooms within 15 traditionally designed and elegantly furnished air-conditioned wooden bungalows discreetly set at the base of a jungle covered hill. The uniquely designed U-shaped bungalows house 2 independent and private rooms each with private en-suite bathrooms, high ceilings and spacious... [
Read More
]
Secret Retreats are small, family owned boutique properties where guests are cared for as they would family members... the delightful homes of the owners, they are Your homes in Asia...
Warm caring hospitality that one would expect from staying with friends, the mark of a Secret Retreats property, where you can enjoy quality private time with your loved ones safe in the knowledge that the hotel team is taking your care and safety as seriously as they would one of their own.
All at Secret Retreats take your safety in this covid-worried world we now find ourselves living in very seriously. Working under guidance from CDC and WHO the team at Secret Retreats and our professional hoteliers have created a Clean Care Pledge as our promise to you, our staff, and our local communities on how we will guarantee the safety of all AND the environment. We have set protocols and procedures for the properties which not only focus on sanitization and disinfection but also on the products we use to ensure that they are both safe to our staff and neighbours AND to the environment.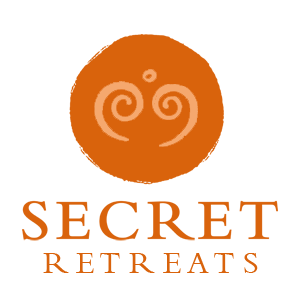 Travel Asia with Secret Retreats
Secret Retreats is a curated community of independent boutique hotel, villas, yachts and river boats keen to share their Asian Homes with travelers, sustainably and responsibly. Conservation of the environment, culture and traditions of Asia is of paramount importance to all in Secret Retreats. A community of like-minded hospitality professionals, we offer our guests authentic travel experiences that go beyond typical offerings to unveil the essence of Asia. Supporting the Asia based hoteliers and hospitality professionals and providing incredible holidays in Asia and tailor-made Asia travel itineraries direct to public ad travel agents.
Get inspired and make savings!
By booking direct with Secret Retreats and enjoy peace of mind from our full on the ground support. Contact our concierge and plan then book your Asia holiday now!
Over 100,000 subscriptions and counting, don't miss out! Subscribe to our newsletter an discover Asia with Secret Retreats