Ten Stunning historic hotels for Architecture Lovers
Architecture defines the character and history of a place. It can at once reflect the ideology of a location at a particular point in history and, demonstrating its spirit, it tells it's stories in stone and wood. We've scoured around Asia and compiled our shortlist of the destinations known for their incredible designs. From bustling cities to quaint villages, these places reflect some of the best stories in architecture that our continent has to offer. So, whether you're looking to plan your next adventure or merely craving some design inspiration, we share with you below 10 of our favorite destinations to take in jaw-dropping architecture.
Ready to explore? Read on.
Bari Kothi

Bari Kothi is the first heritage hotel of Murshidabad, the forgotten capital of Bengal. Housing 15 suites classified into 3 categories, Bari Kothi offers exclusive guest experiences highlighting the local eco-system, culture, food and community. The hotel takes sustainable and responsible tourism seriously and employs only from the local community offering authentic, genuine and real experiences for its guests in the most refined manner.

We feel certain that every traveller who checks in to Bari Kothi will enjoy its amazing history, architecture, cuisine and the unmatched hospitality of this magnificent place.




BrijRama Palace

BrijRama Palace is perhaps one of Varanasi's oldest landmarks. Set on the banks of the River Ganga, this sandstone palace was built in 1812 by Shridhara Narayana Munshi who was the minister for the Nagpur estate. In 1915, the Brahmin King of Darbhanga (Bihar) acquired the palace and the Ghat came to be known as Darbhanga Ghat. In 1994, the palace was bought out by the BrijRama Hospitality group. At that time, it was in a complete state of disrepair and in dire need of repair. It took 18 years to completely restore the palace, which was then subsequently renamed BrijRama Palace as a tribute to the founder of the Clarks Group, and his wife. It has to be without doubt THE place to stay in Varanasi for location, sense of place and truly privileged views of the Ganges and the Ghats.



Cheong Fatt Tze, The Blue Mansion

Discover Penang's illustrious history through Cheong Fatt Tze's architecture. Step back in time and indulge in the mansion's glorious past where majestic rooms are tucked within tranquil tropical courtyards where you just wish the walls could speak. The mansion was completed in the 1880s and each of the 18 personalized boutique guestrooms is uniquely adorned and intricately furnished with precious family heirlooms and 19th century antiques. The wide array of amenities includes an exquisite contemporary dining experience within the mansion's ornate Asian style restaurant spaces from the courtyard dining room to an idyllic terrace.




Talabgaon Castle


Talabgaon Castle has been home to the Singh Rathore family for over 200years. Built in 1818 this beautifully restored castle home is a fine example of the Rapjput style of architecture. Located just a 90-minute drive from Rajasthan's famed Pink City, Jaipur, and also close to the Ranthambore Tiger Reserve it makes for the perfect base for exploring the best of Rajasthan. Each of the 9 Heritage Suites, 11 Heritage Rooms and 4 Deluxe Rooms has been decorated in rich local fabrics and silk, traditional woodwork and marble, and overlook the castle grounds and gardens. Activities include camel safaris, horse trekking, visiting surrounding villages and temples, lunch in a traditional mud house on a local farm, and watching a polo match on their polo field.



Chakrabongse Villas

Located in the heart of historic Bangkok on the banks of the Chao Phraya River, Chakrabongse Villas invites discerning travellers to experience the serene and privileged lifestyle of a bygone era. This royal family home provides a tranquil haven away from the hustle and bustle of modern Bangkok yet it is conveniently located in the middle of the beating heart of old Bangkok. Each of the 7 suites is nestled in the villa's lush tropical garden that also features a spacious swimming pool.

Graced with breathtaking views towards the glistening spires of the Temple of Dawn directly across the river, the villa was built as a retreat from palace life by Prince Chakrabongse in 1908 and is still the home of the Chakrabongse family to this day.




Jing's Residence


Built 260 years ago by a wealthy Qing Dynasty silk merchant Jing's residence is a classic merchantman's courtyard home. Renovated by the famous architect Antonia Ocha, the property combines today the original courtyards with some contemporary touches in the rooms. Jing's Residence is set right in the centre of the old town of Pingyao, still set within its medieval walls. Each of the 15 meticulously renovated guestrooms and suites reflects the residence's unique and ancient character. Decorative features range from ancient carved wooden window frames and timber structural elements to bamboo flooring, and rice paper ceilings. Jing's team take a genuine pleasure in welcoming guests to experience not only a beautiful and comfortable house, but also the charm and the heritage of their hometown's history... and they look forward to sharing this story with you.



Satri House

Built in 1904 for the Lao royal family, Satri House was the childhood home of Prince Souphanouvong, the Red Prince, who became known as the first President of Lao People's Democratic Republic. Discover the gentle blend of French colonial architecture and graceful décor within the property's 28 guestrooms and 3 suites. The guest rooms of this heritage boutique hotel feature handcrafted wood furniture, oversized balconies and spacious bathrooms. Facilities include a restaurant, garden bar, library, outdoor swimming pool and a spa. Satri House is also passionate about promoting Lao culture and customs, including one of Laos' oldest dominant living crafts, textile weaving. Guests are encouraged to explore the fine silk collections made from Lao handlooms using a variety of ancient techniques to create both traditional and contemporary designs.




The Rajbari Bawali

This 250-year-old Boutique Heritage hotel was built in a Greco-Roman style by the Zamindars of Bengal who called it home for over 170 years. As the family's power and wealth waned so this grand statement in architecture fell into disrepair and ruin until the current owner, Ajay Rawla, discovered it in 2008. Ajay started what became a labour of love to restore this grand home back to the height of its opulence and beauty. The property is reminiscent of both the British Raj and the feudal lifestyles of Bengal's Zamindari landlords. It is the ideal place to experience what life was like for the landed gentry in those privileged times. Set within a small hamlet of the 24 Paganas, the team at the Rajbari Bawali have become champions of Bengal's traditional performing arts and also highlight and support the local arts and crafts from the surrounding village communities, sharing these wonderful stories with their guests.



Stok Palace

Built by the rulers of the Namgyal Dynasty, this palace, which still belongs to the Namgyal family, reflects a royal lifestyle. It has numerous intriguing features including spatial planning with access passages, royal apartments, a prayer chamber arranged around multi-level interlinked courtyards, decorative balconies at the upper levels of the five storied main building, an entire floor dedicated to a museum telling the history of the royal family, an entry courtyard, yabkhor (veranda) and a lhakchung (temple) on the upper floor. Not forgetting this palace is built in the traditional way using wood and almost 2m thick mud walls. Experience one of the palace's six heritage rooms situated on different levels within the palace, or one of the two-bedroom villas within the apricot orchards. There are four Standard Suite Rooms, The Royal Suite and the magnificent Queen's Room adorned as it is with 200year old Buddhist murals.




Anawrahta Cruise


One unique pick for this architecture edition, the magnificent river boat Anawrahta. Without compare this luxury riverboat offers the finest on-board experience in Myanmar. Built to resemble a British colonial paddle steamer the ship recalls the opulence of the British Empire. Not to be missed are cocktails in Kipling's Bar as you steam serenely along watching Myanmar's history unfold along the riverbank.

Luxurious at every turn, the boat features large cabins, spacious public areas decorated with recycled teakwood furniture, intricate traditional carved wood paneling and of course crisp white linens and sparkling glassware. Guests are taken back in time to an era of bygone elegance, complemented by a variety of diverse activities that tell the stories of the many kingdoms of Myanmar.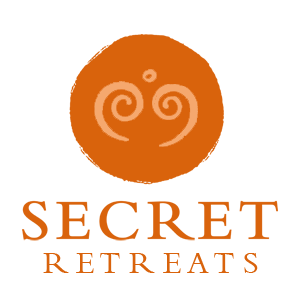 Travel Asia with Secret Retreats
Secret Retreats is a curated community of independent boutique hotel, villas, yachts and river boats keen to share their Asian Homes with travelers, sustainably and responsibly. Conservation of the environment, culture and traditions of Asia is of paramount importance to all in Secret Retreats. A community of like-minded hospitality professionals, we offer our guests authentic travel experiences that go beyond typical offerings to unveil the essence of Asia. Supporting the Asia based hoteliers and hospitality professionals and providing incredible holidays in Asia and tailor-made Asia travel itineraries direct to public ad travel agents.
Get inspired and make savings!
By booking direct with Secret Retreats and enjoy peace of mind from our full on the ground support. Contact our concierge and plan then book your Asia holiday now!
Over 100,000 subscriptions and counting, don't miss out! Subscribe to our newsletter an discover Asia with Secret Retreats