Six of the Best Asia Travel Destinations for Coffee and Tea Lovers
Imagine a day without a cup of tea or that perky aroma heralding your first coffee of the day? Scary isn't it... oh, ok, maybe not for you, yes ok and you, but aside from you two, for the rest of us, a day without tea or coffee is unimaginable. Many of us start our day, accompany our meals, or end our day, with a reviving shot of coffee or a refreshing cup of tea. So many of us in fact that 2.25billion cups of coffee and 2.16billion cups of tea (a billion of those are mine) are drunk worldwide each day. That's a lot of tea cups and coffee mugs raised... we should wire all those elbows to the national grids to help provide green-energy for all those boiling kettles. These simple beverages, derived from trees, mark so many moments in our lives that I am sure there has never been any significant event in a person's life
When the British began their love affair with tea in the 1600s, trading opium for tea with the Chinese, it started a journey that lead to wars over both opium and tea until the incredible story of Robert Fortune, botanist, spy, thief, in the mid-19th century, took the secrets of cultivating and preparing tea from China to British India and so began their strong and steamy relationship.
Darjeeling, a former hill retreat from steamy Calcutta during the days of the British Empire, is today a dream destination for tea lovers. Darjeeling tea is
...[
Read More
]
Set in the Himalayas on a hillock above the banks of the River Rangeet, this peaceful family owned and run tea plantation retreat offers the perfect place in which to discover Darjeeling and its teas.
Glenburn Tea Estate has two comfortable and beautifully furnished bungalows, each with 4 luxurious suites, that enjoy views of the world's third largest mountain, Kanchenjunga and the surrounding gardens and tea plantation. Owned by tea planters for generations, visitors can tour the working tea estate, enjoy a variety of activities, and feast on
...[
Read More
]
During the 1600s, the Dutch introduced coffee to Southeast Asia. They brought coffee trees to places like Bali and Sumatra, where it's still grown today. Java, where the capital Batavia (today called Jakarta) was located, was where coffee was also grown and where the majority of Indonesia's coffee was exported from. The sacks of coffee beans arriving in Europe were all marked 'Java', and Java became synonymous with coffee to such an extent that... [Read More]
As you step in to the MesaStila resort, the aroma of its rich elegant past is carried on the breeze as the scent of the robusta coffee beans from the roasting house wafts past. MesaStila dates back two hundred years where it blends Dutch and Javanese history amongst the coffee beans and spices. The rich volcanic fertile islands of Java produce some of the world's finest coffee and this luxury spa and resort is set within its ancestral coffee plantation.
Focusing on Wellness, MesaStila also offers distinctly Javanese experiences including... [Read More]
VIETNAM
Coffee was introduced into Vietnam in 1857 by a French Catholic priest in the form of a single Coffee Arabica tree. Vietnam did not become a major exporter of coffee until the Đổi Mới reforms and the opening of the economy in the 1980s. Today, many coffee farms have been planted across the central highlands and the hard-working Vietnamese are the world's second biggest exporter of coffee beans, second only to Brazil.
Vietnam's coffee production has skyrocketed in... [Read More]
Secret Garden 131 CALMETTE Restaurant
Ho Chi Minh City, Vietnam
Secret Garden 131 Calmette is a chic and modern restaurant set in the beating heart of Ho Chi Minh City. The restaurant offers both indoor and outdoor seating. The inside area is adorned with chic furniture and rustic bamboo, and seating outside diners enjoy a serene space within a lovely garden. The team at Secret Garden perfectly combine traditional and modern using the freshest organic ingredients to create... [Read More]
There is no better place to experience a Japanese tea ceremony than in Kyoto, Japan. The history of the ceremony goes back at least to the 16th century, though tea has been drunk in Japan for more than a thousand years.
Tea was first introduced to Japan from China as an aid to Buddhist meditation, but the tea ceremony has long been a revered facet of Japanese culture by both the Japanese and visitors alike. 'Sado', the way of tea, follows a very specific and ancient routine. Guests will be
... [
Read More
]
Kyoto, Japan
With just eight guestrooms, this community-based luxury boutique hotel was created to showcase an "amenities that enliven the five senses" concept. The 50sqm guestrooms beautifully combine traditional and elegant Japanese design with modern touches and pay homage to the historic Kyo-machiya (traditional Kyoto-style wooden townhouses).
Kyoto is the cultural capital of Japan. It is also famous for its rich, traditional gastronomy and the Geisha and traditional tea ceremony. The Junei's... [
Read More
]
There are few places in the world where you'll find tea leaves on your plate as well as in your cup, but Myanmar is one of them. Tea is a part of Myanmar culture and important in daily life. Lahpet is the name given to this fermented or pickled tea and is considered the ultimate delicacy by the Burmese. In ancient times fermented tea leaves were used as a peace symbol or peace offering between warring kingdoms. Nowadays, the Laphet tray is an expression of hospitality, an important and valued offering to houseguests. Used both ceremonially for
... [
Read More
]
Pindaya, Shan State, Myanmar
Situated less than two hours by car from Inle, and surrounded by a picturesque lake, Pindaya is located in the western part of the Shan State of Burma. Here in this rural idyll, you can trek the hills and countryside to explore timeless landscapes filled with farms and tribal villages. Look in wonder at the thousands of Buddhist images inside the celebrated ancient limestone Pindaya Caves. Stroll around the local farmers' market to experience this quaint town's... [
Read More
]
CHINA

Legend has it that the Chinese discovered tea nearly 5000years ago. Emperor Shennong recognized that unboiled water carried pathogens that could lead to illness, so instructed people to boil water before drinking. While traveling his entourage stopped to boil water and leaves from a tree fell into the boiling water and the infusion intrigued the Emperor. Tasting it, he found it to be refreshing, and the beverage was born.
To the Chinese, this humble beverage is considered one of... [Read More]
Tulou Boutique Hotel
Fujian, China

Located in Taxia village in the mountainous interior of Fujian, the Tulou Boutique Hotel is a heritage hotel that has been built to incorporate and preserve five 200year old traditional Tulou, Fujian style, homes. The hotel's 5 buildings, 3 of which date from the Qing Dynasty, exemplify traditional Hakka architecture of rammed earth walls, stone and roughhewn wood. These structures are in total harmony with the environment, sharing an exquisite sense of... [Read More]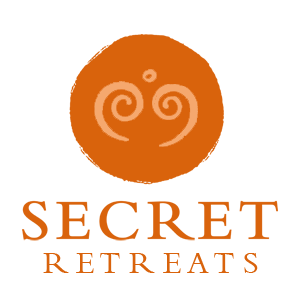 Travel Asia with Secret Retreats
Secret Retreats is a curated community of independent boutique hotel, villas, yachts and river boats keen to share their Asian Homes with travelers, sustainably and responsibly. Conservation of the environment, culture and traditions of Asia is of paramount importance to all in Secret Retreats. A community of like-minded hospitality professionals, we offer our guests authentic travel experiences that go beyond typical offerings to unveil the essence of Asia. Supporting the Asia based hoteliers and hospitality professionals and providing incredible holidays in Asia and tailor-made Asia travel itineraries direct to public ad travel agents.
Get inspired and make savings!
By booking direct with Secret Retreats and enjoy peace of mind from our full on the ground support. Contact our concierge and plan then book your Asia holiday now!
Over 100,000 subscriptions and counting, don't miss out! Subscribe to our newsletter an discover Asia with Secret Retreats