Last Chance for This Special Summer
We have all been through some very difficult times due to the pandemic when traveling was brought to a complete zero.
But it is now time start to stretch our legs and head back to see our world and (re)discover Asia's fascinating and beautiful shores. And right now is actually the BEST TIME to visit before the crowds from around the world return en masse to our beautiful destinations. You can also book unprecedented deals to enjoy a once in a lifetime opportunity to have Asia's iconic sites almost completely to yourself. Contact our concierge for assistance with designing and booking your dream escape to Asia dream@secret-retreats.com.
Imagine, rising early in Siem Reap Cambodia, boarding your moto and heading to Angkor Wat to see the sunrise, as it has done for the last 800 years, but this time, so quietly, as there is just a handful of folks here enjoying this rare moment of serenity at one of the most visited and most enigmatic wonders of the world...
Or head to Sukhothai, the home of Thailand's Golden Age, where the Thai script was created and classical Thai architecture and iconography was born. Founded in 1238, the Sukhothai Kingdom has left some charismatic ruins that are usually teeming with photographers and tourists, all looking for that picture postcard perfect shot. But today, right now, you would probably be alone amongst most of the ruins within the archeological park, able to meditate with the centuries old statues of the Buddha without disturbance, only the sound of birds and a gentle breeze rustling the leaves of the holy Bodhi tree to accompany you. These are rare moments all… awaiting your return to Asia.
Perhaps a riverboat cruise in Borneo to visit and support the orangutans and other wildlife, your cruise undisturbed by other tourist boats, just you and the glory of mother nature in her myriad forms.
Or head to Bali, no longer waves filled with surfers all looking for that elusive ride, you have the waves and beaches almost to yourself right now...
Or the beaches of south Thailand, miles and miles of pristine empty sand, quiet islands, and reefs teeming with fish.
These and many more incredible and soon to be unrepeatable experiences await you across our curated collection of Asian destinations. We will always be able to recommend you some breathtaking off-the-beaten-track places to visit, but NOW is really the best time to rediscover the must-be-seen destinations of Asia before the wheels of mass tourism fully click into gear.

We have designed some 150 itineraries to inspire you, from primitive Papua to the high passes and valleys of Ladakh, the atolls of Maldives or the busy streets of Saigon: https://www.secret-retreats.com/offers. All these itineraries can be modified and customized to your needs and we will be happy to tailor your itinerary of choice to suit you and your plans too.

Don't miss this golden time for travel.
It's time to make your Asia travel dreams a reality!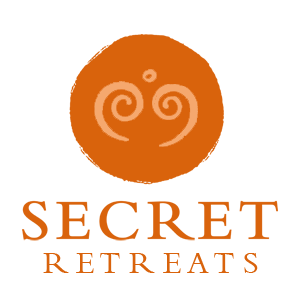 Travel Asia with Secret Retreats
Secret Retreats is a curated community of independent boutique hotel, villas, yachts and river boats keen to share their Asian Homes with travelers, sustainably and responsibly. Conservation of the environment, culture and traditions of Asia is of paramount importance to all in Secret Retreats. A community of like-minded hospitality professionals, we offer our guests authentic travel experiences that go beyond typical offerings to unveil the essence of Asia. Supporting the Asia based hoteliers and hospitality professionals and providing incredible holidays in Asia and tailor-made Asia travel itineraries direct to public ad travel agents.
Get inspired and make savings!
By booking direct with Secret Retreats and enjoy peace of mind from our full on the ground support. Contact our concierge and plan then book your Asia holiday now!
Over 100,000 subscriptions and counting, don't miss out! Subscribe to our newsletter an discover Asia with Secret Retreats