Meet the Visionary Founders (Part 4)
If there is one thing the 21st Century has taught us so far, it is that life is change, nothing is permanent and unshakeable, and survival is about the ability to be flexible, to be adaptable, and being always ready to seek out and welcome new opportunities. This is a grist to the mill for the visionary thinkers in today's newsletter. Boutique hoteliers are a rare bunch.
They are unique individuals who are certainly not the kind of characters that are easily fazed by the challenges of life. Following a vision, a passion, and never looking for an easy route to financial success, they often base their businesses in far flung and remote destinations. Breaking the mould that has long been set by the big brands and corporate hospitality engines who put profit first and funnel resources out of the destinations they base themselves in for the good of the group entity, the boutique hotelier breaks all of these 'business' rules. Their vision is never profit in a monetary sense. The profit they seek is measured in a more Bhutanese style, that metric all too rare in big business, a metric of happiness in what you can give (as much to their local community and their staff, as to their guests and their travel trade partners) rather than looking for what you can receive, where the whole experience counts and not simply the bottom line;
concepts that are deeply valued and deeply rooted in Asian cultures, and embodied in the community of Secret Retreats, in what is a quintessentially Asian business... [Read More]
Our founders and teams look forward to welcoming you back to your homes from home in Asia soon. Thank-you for your valued support past,
Joji Kanaya – "Carrying on the Family Legacy"
Kinugawa Kanaya Hotel – Kinugawa, Japan
Joji Kanaya comes from a long lineage of leaders and visionaries in Japan's service and hospitality industry. His great grandfather was Zenichiro Kanaya the founder of one of Japan's first and probably most illustrious hotels, the renowned Nikko Kanaya Hotel. Founded in 1893 only a short time after Japan opened its doors to international visitors in 1853, Zenichiro Kanaya played host to a long and illustrious guest list in those fledgling years of Japan's hospitality industry that welcomed international guests. From royalty to visionaries of the western world, the Nikko Kanaya Hotel's guest book was a who's who of its day, including as it did such names as Frank Lloyd-Wright, Helen Keller and Albert Einstein. From Father to Son, the heritage continued, and Senji "John" Kanaya studied...[
Read More
]
Marcus Cotton and Jhalak Raj Chaudary – "Dedicated to Regenerative and Responsible Tourism"
Tiger Mountain Pokhara Lodge – Pokhara Valley, Nepal
In Nepal it is said, 'Atithi Deva Bhava', the Guests are Gods, can there be a better place to start when building a hospitality business than from this premise? Tiger Mountain Pokhara Lodge was founded in 1998 on a site identified by a locally legendary figure of Nepal's hospitality business, Lt. Col. Jimmy Roberts, as he sketched out routes for a Royal Trek for the Prince and Princess of Wales in 1979. Set on ridge that overlooks the Pokhara Valley and enjoys a magnificent Himalayan Backdrop of the Annapurna Range.
Marcus, originally from the UK, has lived and worked in Nepal since... [
Read More
]
Darshan Dudhoria "Preservation of India's heritage and culture"
Bari Kothi – Murshidabad, Bengal, India
It is perhaps surprising to hear that Murshidabad, now a part of rural Bengal, once contributed to 5% of the GDP of the World during the mid-1700s. Yes, 5% of the world's business was generated in Murshidabad, a humble district in Bengal located 4 hours from the City of Joy, or Calcutta as it was known then. And in light of this business boom, many families saw great success and built great homes and palaces as testament to their family's wealth and business acumen. Over time fortunes rise and fall, and sadly with the decline in importance of Bengal on the world's business stage, many great family homes and palaces, perhaps too expensive to... [
Read More
]
Altaf Chapri "Leading destination for wellness tourism"
Neeleshwar Hermitage – Kerala | Lotus Houseboat – Kannur | Sukoon Houseboat – Dal Lake, Srinagar – India
As many parts of the world prepare to reawaken to a more conscious attitude to travel, India is in a prime position to focus on its strength as a leading destination for wellness tourism among some of the greatest scenery and cultural heritage in the world. After more than 22 years of traveling across Europe and the US Altaf's and his brother Bilal's extensive experience has given them a clear understanding of how to interpret and exceed the expectations and desires of their many varied global travelling clients and guests. The brothers' vision remains unchanged, to deliver exceptional and authentic experiences of India couched in professional and warm hospitality... [
Read More
]
Please also take a moment to consider the plight of our friends in Myanmar suffering, and dying, at the hands of those whose role should be to serve and protect them. Please share any support you can be it prayers to your Gods, pressure on your local politicians to keep the pressure on the Myanmar 'powers that be', and all support is sorely needed and gratefully received at the following –
https://crphmyanmar.org/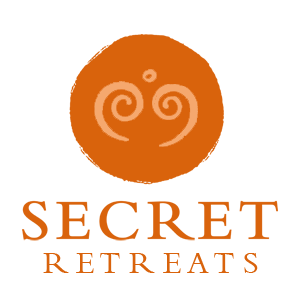 Travel Asia with Secret Retreats
Secret Retreats is a curated community of independent boutique hotel, villas, yachts and river boats keen to share their Asian Homes with travelers, sustainably and responsibly. Conservation of the environment, culture and traditions of Asia is of paramount importance to all in Secret Retreats. A community of like-minded hospitality professionals, we offer our guests authentic travel experiences that go beyond typical offerings to unveil the essence of Asia. Supporting the Asia based hoteliers and hospitality professionals and providing incredible holidays in Asia and tailor-made Asia travel itineraries direct to public ad travel agents.
Get inspired and make savings!
By booking direct with Secret Retreats and enjoy peace of mind from our full on the ground support. Contact our concierge and plan then book your Asia holiday now!
Over 100,000 subscriptions and counting, don't miss out! Subscribe to our newsletter an discover Asia with Secret Retreats