The Maldives – Beautiful Pearls set on
The Maldives, a picture postcard perfect archipelago of more than a thousand islands in the Indian Ocean, is known for its clear turquoise waters, pristine soft white sand beaches, and of course the luxurious overwater bungalows and extraordinary cruises that share this paradise
Of the approximately
1,200 islands
that make up the archipelago, only 185 of the islands are inhabited, with the rest left to nature or used in tourism or agriculture. The archipelago is nearly 900kms long from north to south and includes more than
1,000 reefs
teeming with sea life across its
27 atolls
. The Maldives is blessed with more than 1,000 species of fish including 21 species of
whales
and
dolphins
, divers' favourites
whale sharks
and
manta rays
, and 5 species of marine
turtle
: it truly is a divers' paradise. With amazing highlights like these, the archipelago makes for an idyllic holiday destination for you to experience the magic and beauty of our underwater world as you snorkel or scuba-dive directly from your yacht home or from the luxury of your Maldivian overwater bungalow or beach house. Whether you choose to tour multiple islands by taking a cruise and enjoy a pre or post cruise stay at a resort on one of the dreamy atolls, or to simply luxuriate and relax with family and loved ones in a gorgeous beach house on your own private atoll, making lazy kicks with your fins out to the house reef to check out the sea life from time to time, the choice is yours as the
Maldives is
now open to visitors
.
Thanks to its dreamy atmosphere and romantic sunsets, the Maldives will always rank as a top

honeymoon destination

. There is no better place for romance, where all the ingredients for love come together in perfect harmony, a place to commit or recommit your love for each other, and of course a perfect location for a destination wedding. Imagine waking up to the sound of the waves gently lapping against the shore, raising your eyes to the sight of peaceful pristine white-sand beaches, turquoise lagoons over the house reef with the water's surface sparkling in the sunlight, and the amazing reefs with their myriad colours of life just below the waterline only a few lazy fin-kicks away from you. Feel a soft cooling breeze on your face as you immerse yourself into this scene and tread onto the soft white sand of the beach, feeling it softly envelop your feet with each step as you walk hand in hand with your loved one on the start of another day in paradise with no thoughts in mind other than those of the pleasures to be enjoyed during your day.

Heavenly, dreamy and idyllic? Yes. And bookable too

.
It has to be said that the Maldives is a beautifully romantic location, but at the same time this island paradise is also a great place to be enjoyed and shared with family and friends too, well-suited for a girls' trip perhaps or a wonderful family escape. In fact, many island resorts in the Maldives cater specifically to families. The Maldives is a place where you can relax and leave your real-life worries at home and reconnect with family and friends. Entertainment and excursions are on the menu, a place where you can be as active or as a lazy as you like. Excursions offer an experience for you or your family, to take in more of the Maldives. Sandbanks that dazzle under the midday sun, snorkeling over pristine reefs, and experiencing the atmosphere and culture of local island towns. End your day with a barbeque on the beach, or perhaps try your hand at night fishing or dolphin watching, or for the divers amongst you, plan dives to swim with whale sharks, mantas and marine turtles, making memories that will last a lifetime.
And what better way could there be than with family or loved ones aboard your very own private yacht.
A private yacht

or

liveaboard

in the Maldives is perhaps the perfect way to experience this archipelago and all its natural wonders. Home to a unique culture that is a melting pot of Sri Lankan, Malaysian, Middle Eastern, Indonesian, and African influences, this heady blend can only be experienced here in the Maldives. You can witness the Maldivian culture and learn about the traditional way of life firsthand as you island hop during your cruise, perhaps attending music and dance performances and sampling the local cuisine. And here at Secret Retreats we have the perfect boat for every occasion, whether a solo traveller, a couple looking for romantic break or to celebrate a honeymoon, or a family or group of friends, with or choice of either a 1-cabin boat, 2-cabin boat or 4-cabin boat, we have the perfect yacht for everyone and every occasion.
The yachts come with a range of accommodations and facilities, including personal chefs, dive masters and surf instructors, on-board spas and wellness therapists, yoga instructors and astronomers – star gazing while drifting in the Indian Ocean, just imagine the stellar show that awaits you!
Our 2-cabin yacht sleeps up to 6 guests in its 2 en-suite air-conditioned cabins. The highlight of the Master Cabin is a sunken glass-bottomed spa bath to enjoy the reef scenery below as you bathe. Featuring indoor and on-deck dining, spa therapies, surfing, diving and island hopping. And the forward facing jacuzzi, the perfect place to take a sundowner cocktail after a day cruising the atolls and islands.
Unique for the Maldives, our 1-cabin yacht offers the height of luxury to couples, solo travellers or a young family. With the feel of a luxury suite that sails, the large bright and airy master cabin enjoys panoramic views of the surrounding scenery. At 38m long the yacht has plenty of space and can accommodate up to 4 guests by converting the below deck playroom into a guest bedroom perfect for young children. Classic and romantic in style and décor this is a very special boat, also equipped for watersports and scuba-diving.
The perfect way to travel in a post-covid world, where social distancing is guaranteed, and privacy assured, you have the space all to yourself and can tailor your vacation such that, apart from the staff, you won't see another soul: where covid tests are required for return flights these can also be arranged too during your cruise and within the usual 72hr deadline preflight.
The Maldives is also one of the few places in Asia where it is now possible to travel to without the need for quarantine, where one can enjoy a holiday in Asia. This paradise on earth is waiting to be explored. Why not indulge yourself in this serene destination on your next trip? You know you deserve it! Contact the Secret Retreats Concierge to start planning your Maldives Holiday of a Lifetime.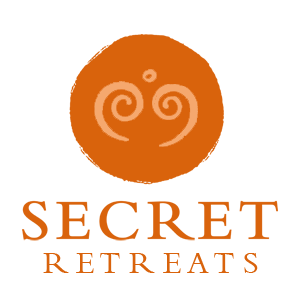 Travel Asia with Secret Retreats
Secret Retreats is a curated community of independent boutique hotel, villas, yachts and river boats keen to share their Asian Homes with travelers, sustainably and responsibly. Conservation of the environment, culture and traditions of Asia is of paramount importance to all in Secret Retreats. A community of like-minded hospitality professionals, we offer our guests authentic travel experiences that go beyond typical offerings to unveil the essence of Asia. Supporting the Asia based hoteliers and hospitality professionals and providing incredible holidays in Asia and tailor-made Asia travel itineraries direct to public ad travel agents.
Get inspired and make savings!
By booking direct with Secret Retreats and enjoy peace of mind from our full on the ground support. Contact our concierge and plan then book your Asia holiday now!
Over 100,000 subscriptions and counting, don't miss out! Subscribe to our newsletter an discover Asia with Secret Retreats