Taiwan: An Open Air Kitchen
A food lover's paradise, Taiwan is known for its pearl milk tea, beef noodles and oyster omelets. Explore Taiwan off the beaten track from north to south learning about the country's unique people and traditions, enjoying relaxing dips in ancient hot spring, visiting the unexpected gem of Taichung, driving through stunning scenery, and indulging in tasty treats from sizzling street food to incredible high-end dining.
Have a good journey, or as they say in Taiwan, "sūn-hong"!
Beyond Taipei

Explore the village of Wulai, home to the country's indigenous people, such as the Atayal tribe. Learn more about Taiwan's intriguing indigenous culture, including traditional weaving practices, then relax your body and mind soaking in a peaceful hot spring at a nearby hotel.




Local Tastes at MUME

Sample one-of-a-kind cuisine created from the best ingredients Taiwan has to offer at MUME. Fusing the different backgrounds and experiences from the contemporary restaurant's three chefs, MUME features modern western and Nordic techniques blended with local tastes, herbs and decorative flowers.



Taichung Escape

An hour away from Taipei station by high speed rail, Taichung awaits. Join a tea ceremony in a traditional tea house where pure spring water is used in making tea, learn age-old paper making practices and walk around Shihlin Night Market to check out the street food.




Modern Singaporean Flavour in Taiwan

Uncover the flavours of Chef Jimmy Lim's memories translated into modern dishes designed to inspire both your imagination and taste buds. At JL Studio, 90% of the ingredients are locally sourced on a daily basis to guarantee freshness, reduce waste and promoting quality amongst local farmers.



Nature of Pingtung

Head south to Pingtung by car, to visit the Rukai tribe village of Wutai nestled on the mountainside at 1,000 metres high. The region has a number of local culinary specialties. Linbian Township is known for its sweet and juicy black pearl wax apple, Wanluan for its tasty pig's feet and Donggang for melt-in-your-mouth bluefin tuna.




Aboriginal Taiwanese Cuisine at Akame

Meaning "to grill" in the Rukai tribe language, Akame's Chef Alex Peng prepares all the restaurant's dishes using a traditional brick wood-fired oven reinterpreting Taiwan's indigenous foods to present a contemporary take on aboriginal cuisine. Worth the trek, a meal at Akame is sure to offer one of the most unique dining adventures you've ever experienced.



Journey Through the Open Air Kitchen of Taiwan
Above are just some of the myriad experiences you can appreciate in Taiwan. Discover more of what you can do on this island with Secret Retreats on a 6 Nights / 7 Days journey!
...to start planning your Asian journey
©SECRET RETREATS 2019 • Unveil the essence of Asia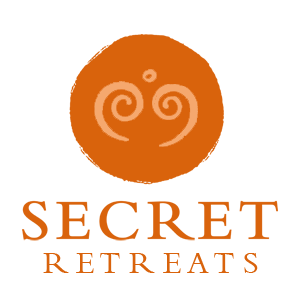 Travel Asia with Secret Retreats
Secret Retreats is a curated community of independent boutique hotel, villas, yachts and river boats keen to share their Asian Homes with travelers, sustainably and responsibly. Conservation of the environment, culture and traditions of Asia is of paramount importance to all in Secret Retreats. A community of like-minded hospitality professionals, we offer our guests authentic travel experiences that go beyond typical offerings to unveil the essence of Asia. Supporting the Asia based hoteliers and hospitality professionals and providing incredible holidays in Asia and tailor-made Asia travel itineraries direct to public ad travel agents.
Get inspired and make savings!
By booking direct with Secret Retreats and enjoy peace of mind from our full on the ground support. Contact our concierge and plan then book your Asia holiday now!
Over 100,000 subscriptions and counting, don't miss out! Subscribe to our newsletter an discover Asia with Secret Retreats