Taiwan: an Open Air Kitchen
- A Secret Retreats journey -
---
---
This journey has been personally designed by Jimmy Lim,
chef at JL studio in Taichung and gastronomy explorer across Taiwan – One of the rising young star chefs in Asia
All our itineraries have generally been constructed on the basis of the rooms that have the most charm or best view, and not necessarily the first prices, nor the most expensive suites.
We can of course adjust according to your request.
---
Highlights of the Journey:
Highlights of the journey: Taiwan north to south, Tapei, Taichug, Nantou, Kaoshiung, Pingtung
3 of the most creative new generation chefs
3 unique design boutique hotels and villas
Stunning nature, and aboriginal traditions
Taiwan may not be the first destination that comes to your mind when you plan your holidays, the image is often one of an industrious country, famed for its electronics manufacturing. But beyond business lies an island steeped in tradition, stunning scenery and incredible dining. Working with Chef Jimmy, a Taiwan native, we have built an itinerary that makes a visit to Taiwan a must do! We showcase the richness of the scenery from the foggy cliffs in the north of the island where caviar is available, to the sub-tropical cacao plantations or again the forests and hills originally populated by Aborigines known for their respect and wisdom towards nature's gifts. We will share with you uniquely Taiwanese dining experiences from their exciting street food to the most amazing creative chefs, we propose to show you one of the most beautiful open-air kitchens in Asia, the Formosa aka Taiwan. All accommodations have been carefully curated for their design, experiences, hot-springs and their cuisine.
---
NEED HELP ?
Contact the concierge on
---
Your Journey Day by Day
7 Days / 6 Nights from
3,500 USD
/person
based on 4 people traveling together - family or friends
Arrival at Taoyuan airport, transfer to your hotel in the very heart of Taipei. VVG B+B is a uniquely designed 2-appartment luxury B&B, with a restaurant. Located just 200m from the MRT and surrounded by interesting and unique shopping alleys and plenty of options for eateries and restaurants.
HOTEL:
VVG B+B (Evon room)
Day 2 :
Taipei (B / - / D)
You can decide to either explore the city on your own or choose one of our 3 proposed activities (extra charge applies of 85USD/pax for the day's activity)
- A traditional Chinese culture day: calligraphy and living ancient Chinese traditions.
Meet your calligraphy master and learn about this ancient artform. You will write your own calligraphy to make a nice souvenir to take home. Then, in the afternoon, discover old Taipei near the Longshan temple and meet with the locals, a craftsman who has been making wooden jars for years, discover the traditional Chinese medicine shops or ask the fortune teller to tell you your future using rice, birds or tea leaves!
- Wulai aboriginal hot spring village and weaving.
After breakfast, we will drive you to discover the aboriginal village of Wulai, home of the Atayal tribe. Learn how to make their traditional weaving and then enjoy a bath in the nearby hot spring hotel Pause Landis (1h30 in a private room with hot spring tub set on a balcony).
- Spirit relaxation: Dharma Drum Mountain and Yangmingshan hot spring.
After breakfast, visit the Dharma Drum temple on the north coast of Taipei for a peaceful experience! The monks of the temple will introduce you to their meditative life. Don't miss the beautiful views from the mountain. In the afternoon, enjoy a soak in a hot spring resort in the Yangmingshan mountain with open air pools surrounded by the forest (public indoor and outdoor bath). The first gastronomic experience of the journey: multi award winning Chef Richie, from the Secret Table Mume Restaurant, will serve his tasting menu for you. Let him create, just let us know if you have any dietary requirements Chef Richie needs to be aware of please.

HOTEL:
VVG B+B (Evon room)
Day 3 :
Taipei-Taichung-Nantou (B / - / D)
After breakfast, we drive from Taipei via the historical harbour of Lukang to Taichung.
Light lunch upon arrival in Taichung and then a visit to the National Theatre to enjoy its extraordinary contemporary architecture, it is the best place to have a coffee and walk around. If you are interested in art, a visit to the National Taiwan Museum of Fine Arts is a must. Or discover the traditional house and garden of the Wufeng Lin family. The delightful Guangfu village is not far from the ancient mansion either. The second gastronomic experience of the journey, an early dinner at the Secret Table JL Studio, by Chef Jimmy Lim and his brigade behind an open kitchen recreating dishes that have marked his youth.
After dinner, a 1hour drive to your next hotel, the Chou Sun Villa, located in the hills of Nantou, with a river going through the property. Enjoy a private hot spring in your room upon arrival and a relaxing night in this most peaceful environment.
Day 4 :
Nantou (B / - / -)
Today is a day to enjoy the local nature.
After breakfast we propose for you to either rest and enjoy the garden, river and hot spring of the hotel or to take a trip to explore local culture (extra charge applies of 75USD/pax for the half-day activity)
- Visit the tea plantation of Wujie. From the picking (in season) to the brewing, discover all the secrets of the tea culture.
Or
- Experience the aboriginal Meixi village and a cooking class. Foraging and collecting your herbs and vegetables form the surrounding forest and then learn to prepare and cook them with the chef. You will also take a guided tour of the village. For dinner, we recommend you taste the creations of the Chef of Chou Sun, serving traditional Taiwanese cuisine with a Japanese influence.

Day 5 :
Nantou -Pingtung (B / - / -)
Today is a free day, we drive go further south, through the mountains of Pingtung county on the south-east coast and the village of Mudan, about 3 hours of scenic drive through the countryside.
After check-in at Mudanwan Villas, you can take a bicycle and visit the village or explore the coast road, or simply relax at the spa, pool or your private hot spring in your room.
No arrangement for dinner, so why not try the cuisine of Mudanwan's Chef?
HOTEL:
Mudanwan Villa (Vavayan Villa)
Day 6 :
Pingtung-Kaoshiung (B / - / D)
Morning at leisure. Aboriginal day!
After lunch, check-out and we will head back to the east coast of Taiwan (1h30 drive) to visit the Rukai tribe's aboriginal village of Wutai nestling on the mountainside at 1,000 meters of altitude. Explore the village walking its narrow little streets surrounded by traditional aboriginal slate houses and coffee trees before continuing on to experience an aboriginal restaurant in the nearby village of Rinali. Our third gastronomic highlight of the journey: the cuisine of the acclaimed Aborigine chef Alex Peng at Secret Table Akame. A 6pm dinner service. The whole dinner is prepared using a traditional brick wood-fired oven. After dinner, a 45minute drive back to the city of Kaoshiung to spend the night in your little inn, a 1,000year old traditional Hakka courtyard house in Kaohsiung, near the lotus pond.
Day 7 :
Kaoshiung -Taipei (B / - / -)
After breakfast, before checking out, you can take a walk in the morning around the lotus pond near your inn and visit the Confucius temple or the Tiger and Dragon Pagoda, or the vibrant morning market. We will drive you back to the train station for a high speed train back to Taipei or Taoyuan airport (around 2hrs).

End of service.
HOTEL:
Musee de la Roche Corail
Option to Extend...
Extend your Taiwanese experience and head south to spend 2 nights on Turtle Island.
Day 7 :
Kaohsiung-Donggang Harbor-Xiaoliuqiu Island (B/-/-)
This morning, your driver will take you to the Donggang harbour to take your boat to the Xiaoliuqiu Island (20 minute boat ride). Arrive on the island and check-in to your hotel. Although the corals and tropical fish are amazing, the giant green turtles are the showstoppers. Xiaoliuqiu is one of the few places in the world where turtles never leave. They feed on the algae that grows abundantly on the corals, only 5 meters away from the beach!
Day 8 :
At leisure, take your scooter (included) and explore the island.
HOTEL:
Musee de la Roche Corail
Day 9 :
Xiaoliuqiu- Donggang- Kaohsiung (B/-/-)
Enjoy a last moment with the turtles before taking the boat back to Donggang. From the pier your driver will take you to the Kaohsiung Train Station to head back to Taipei or Taoyuan airport (around 2hrs).

End of service.
Your Accommodation on this Asia Travel Itinerary
---
VVG B+B
Chou Sun Villas
Kuo Old House
Musee de la Roche Corail (option)
Taiwan: an Open Air Kitchen
7 Days / 6 Nights
based on 4 people traveling together - family or friends
---
The total price includes:
6-night accommodation on a bed & breakfast basis in the hotels detailed in the itinerary.
3 dinners as mentioned in the program at Mume, JL Studio and Akame restaurants.
All Airport transfers and train transfers.
All transportation by Air Conditioned car /Boat as indicated in the program.
Local English-speaking guide for all visits mentioned in the program .
High speed train tickets for Taipei-Taichung-Kaoshiung-Taipei.
Local insurance

The total price does not include:
Visa if needed (Please make sure your passport is valid for 6 months beyond your departure date).
Other meals that are not included in the program.
Drinks, personal expenses, tips and gratuities.
Entrance fees and optional activities suggested (see price per activity).
Dinners and lunch not mentioned.
Extension 2 days on Xiaoliuqiu Island.

---
This Secret Journey was designed in cooperation with Jimmy and Crazy Horses Travel Service Co Ltd (License 04197)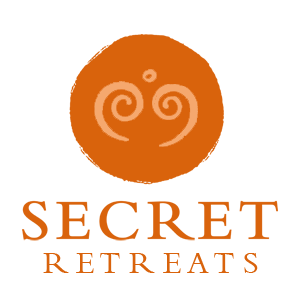 Travel Asia with Secret Retreats
Secret Retreats is a curated community of independent boutique hotel, villas, yachts and river boats keen to share their Asian Homes with travelers, sustainably and responsibly. Conservation of the environment, culture and traditions of Asia is of paramount importance to all in Secret Retreats. A community of like-minded hospitality professionals, we offer our guests authentic travel experiences that go beyond typical offerings to unveil the essence of Asia. Supporting the Asia based hoteliers and hospitality professionals and providing incredible holidays in Asia and tailor-made Asia travel itineraries direct to public ad travel agents.
Get inspired and make savings!
By booking direct with Secret Retreats and enjoy peace of mind from our full on the ground support. Contact our concierge and plan then book your Asia holiday now!
Over 100,000 subscriptions and counting, don't miss out! Subscribe to our newsletter an discover Asia with Secret Retreats