As most of you probably know Secret Retreats is blessed with unique and extraordinary properties. Where our members practice the philosophies of sustainable tourism with a deep respect of the environment – philosophies that are communicated clearly and sincerely but without being sententious. When you choose to travel with Secret Retreats you can be sure that the properties our concierges recommend for you have as minimal an impact on the environment as possible, and a maximum positive effect on their local communities and destination. In this edition, we would like to help save you time in choosing your next destination (when it is the right time to travel again) by recommending some ideal properties for your green conscious travel.
Tiger Mountain Pokhara Lodge
Perched 1000 feet above the Pokhara Valley in central Nepal, with a spectacular Himalayan backdrop, Tiger Mountain Pokhara Lodge is an oasis of tranquility. Ideal for pre and post-treks, guests can take day walks to explore the local communities, go bird watching or just relax in a typical Nepalese rural setting. The lodge places responsible conservation tourism at the heart of its ethos.
Tiger Mountain Pokhara Lodge fully supports and practices responsible conservation tourism. Operating in the middle hills of Nepal, where the surrounding area is under diverse pressure, it is committed to the protection and enhancement of the natural environment, the people and their communities. The lodge strives to ensure that all of its operations have the smallest negative environmental impact as possible. The team studiously monitor the property's operations with the aim to reduce power and water consumption while increasing efficiency, manage and monitor waste ensuring as much as possible is either recycled, repurposed or composted, and only use environmentally friendly cleaning and disinfecting materials. Aside from the many awards and accolades they have received for their sustainable and responsible tourism practices, perhaps their greatest success is in total engagement with their staff and local community, ensuring that the environmentally responsible practices they employ at the property are shared with staff in their homes and in the local community at large too.
Slow Villas and Spa
Set in the middle of beautiful Gili Air this small island holiday complex features 10 contemporary Balinese style luxury villas each with its own private swimming pool. Slow's concept is inspired by slow life (slow cooking, slow moving, slow stretching) and complemented by a range of activities including diving, snorkelling, kitesurfing, swimming with the turtles, yoga, pilates, zumba lessons, golf and trekking.
For every guest stay, Slow Villas and Spa donates €1 to charity. The hotel supports shark conservation and has also supports manta ray conservation in Nusa Lembongan. In addition to supporting the local Lombok orphans when they visit Gili Air, Slow Villas also donates money to help remove waste off the island for recycling and is involved in The Ocean Clean-up's mission to have an ocean free of plastic. It is also an advocate for the Gili Eco Trust, the Eco warriors of the Gili islands, that have several projects including biorock reef restoration, trash management, and cat and horse clinics. They also support a local coconut farmer, taking the coconut oil from his farm they gently blend this with fresh aloe vera from the Slow gardens and used this aromatic oil at their spa.
Lchang Nang Retreat
Immersed within the most spectacular Himalayan landscape lies a piece of heaven called Lchang Nang, the House of Trees. Just as its name suggests, Lchang Nang is set amidst a fragrant orchard of elm, apricot, and apple trees, and is further blessed by the continuous flow of the Siachen river rushing past its western boundary. Lchang Nang offers their guests a unique experience that has a close connection to the environment.
The retreat is built entirely from local materials using traditional time honoured techniques with mud and rock walls, willow and poplar wood roof and framework, creating delightful constructions that are harmonious to both the local environment and climate as well as powered by the sun. Careful management and replanting of the surrounding orchards, reducing waste, improving efficiency in all operations are just some of the many green practices the Lchang Nang team have implemented. The team strive to keep the property's carbon footprint to a minimum, with a goal to achieve neutrality, building their business on strictly sustainable principles.
Misool
Set on a private island surrounded by pristine reefs as a direct result of their work with the local community, this secluded tropical paradise has powder white sand beaches, turquoise lagoons, cockatoos, parrots, manta rays, baby sharks, and turtles. The Misool project started when the owners discovered a damaged eco-system and shark finning camps on the island and were immediately determined to turn this around – no easy task. They worked hard to engage with the local community and convince them to work together to establish a 1,200 sq km No-Take Zone around the island to protect and repair the reefs and marine life, and worked hard to stop the shark finning. Over time cottages were built on stilts over the water, and villas nestled on the beach or on the edge of the lagoon, all built by hand from local materials and driftwood. And the Misool eco-resort was born.
The owners and team of the Misool Eco Resort are deeply engaged with their local community. Working closely together, they are devoted to marine and reef preservation, and to the sustainable development of the local community and their island homes. Education is key and with the formation of the Misool Foundation they founded a kindergarten and also sponsor several primary school teachers in local villages too. With projects from community education, recycling, protecting marine life and the no-take zone, supporting manta ray and shark conservation projects, the tireless work that the Misool team do is wholly supported by their guests to this island (and diving) paradise; the reefs here are some of the most bio-diverse in the world thanks to the work of the Misool Foundation in maintaining the no-take zone. Misool really is the epitome of a sustainable and responsible resort, and a shining example to us all.
Blackitch Artisan Kitchen
Blackitch Artisan Kitchen is the vision of Chef Black. A self-taught Chef, he is passionate about the incredible array of produce and ingredients that Thailand has to offer. The restaurant caters for just 16 guests per seating, served across two intimate tables. Blackitch creates a unique dining experience delivered through a series of splendid courses made from the freshest ingredients of the season foraged by Chef Black that day and usually served to the table the man himself too. There is no specific cuisine to describe each dish, as Chef Black creates his daily menu based on season and culture, and every single visit will bring with it a new culinary experience to delight the senses.
Blackitch is dedicated to raising awareness of the indigenous Pakakeyor hill tribe culture through the process of sharing stories of their culture and cuisine, with guests able to experience this though some of the food served at each meal. They actively support artisan growers and organic farmers, sharing the knowledge from Chef Black's foraging adventures with other chefs to further this food movement and support the regions organic farmers. They are also deeply proud of Chiang Mai and the surrounding region as a destination of great cultural value.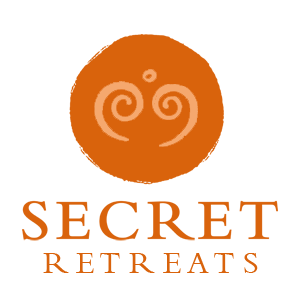 Travel Asia with Secret Retreats
Secret Retreats is a curated community of independent boutique hotel, villas, yachts and river boats keen to share their Asian Homes with travelers, sustainably and responsibly. Conservation of the environment, culture and traditions of Asia is of paramount importance to all in Secret Retreats. A community of like-minded hospitality professionals, we offer our guests authentic travel experiences that go beyond typical offerings to unveil the essence of Asia. Supporting the Asia based hoteliers and hospitality professionals and providing incredible holidays in Asia and tailor-made Asia travel itineraries direct to public ad travel agents.
Get inspired and make savings!
By booking direct with Secret Retreats and enjoy peace of mind from our full on the ground support. Contact our concierge and plan then book your Asia holiday now!
Over 100,000 subscriptions and counting, don't miss out! Subscribe to our newsletter an discover Asia with Secret Retreats