OUR PICK OF THE PLACES WITH WONDERFUL WATERFALLS IN ASIA
Asia is a land of immeasurable variety and contrasts, whatever your interests or whatever your travel goals, the 50 countries and states that make up what is the largest continent on earth offer the traveller countless opportunities. And the landscapes and natural beauty of Asia are certainly one of the continent's biggest draws. From Himalayan heights to uncountable tropical islands, there is a journey for all seasons in Asia's boundless landscapes. In this week's newsletter we want to turn the focus to a few of our favourite waterfalls found in or near some of Secret Retreats' destinations and share with you some ideas to inspire you to stride out into the nature that surrounds these iconic locations and enjoy the sights and sounds of these wonderful waterfalls.
Asian countries have countless beautiful waterfalls weaving their way through myriad landscapes. The convergence of majestic mountains and mighty rivers create magnificent waterfalls all around the region.
As with staring at the sea, one never tires of looking up at cascading water... [Read More]
Chiang Mai, Thailand
Thailand is spoilt for choice when it comes to waterfalls, and the mountainous north of the country is home to some of our favourites. The ancient city of Chiang Mai is set within a river valley and is surrounded by forested mountains. Within these forests and on the sides of the hills and mountains, waterfalls are to be found. At some, Buddhist temples have been built adjacent to the cascade, setting wonderful scenes for meditation and contemplation as is the case at Pha Lat Temple on Suthep Mountain to the west of the city. Gentle cascades over wide smooth rock pass an enigmatic moss-covered terrace. This forest temple and its waterfall, the Pha Lat Waterfall, has a timeless air that inspires meditation.
Chiang Mai is also home to Thailand's highest mountain, Doi Inthanon 2,565m. A beautiful, forested region, it is protected as a national park and attracts visitors, both domestic and international, to its natural wonders all year round. And here, Mae Ya has to be the king of the mountain... [
Read More
]
Luang Prabang and Champasak, Laos
Laos, like neighbouring Thailand, has no shortage of beautiful waterfalls and 2 of our favourites are in 2 of our favourite destinations in Laos. Starting in the ancient capital city of Laos, Luang Prabang in Northern Laos, the absolute must see waterfall here has to be Kuang Si Waterfall. This waterfall is picture postcard beautiful, in fact it adorns many of the postcards in Luang Prabang's shops. Set within forest 20miles south of the city, the waterfall is a series of cascades over 3 tiers with the last cascade an impressive 200 feet drop into an aquamarine plunge pool. There are several pools along the course of the waterfall, always popular with trekkers to cool off in.
From north to south, we now head to Champasak. Located in Southern Laos on the banks of the Mekong River, Champasak is home to... [
Read More
]
Bali, Indonesia
One of the most popular beach destinations in the world for travellers across all age groups, Bali is romance, natural wonders, incredible history, rich and vibrant local culture and adventure all in one. Over the years, this Indonesian island has charmed its way into its visitors' hearts through its many beaches, waves and coral reefs, breathtaking volcanic scenery, unique temples and festivals, delicious food and warm hospitality. And the waterfalls in Bali can easily compete with all the island's other attractions as to what impresses a visitor most during their holidays here. Many of Bali's waterfalls are off the beaten path and set within the lush, verdant rainforests and deep mountain valleys of the island's central highlands. But sometimes being on the beaten path has its advantages, and our pick for Bali is one of those times.
Located near the rural, bohemian and arty central Bali town of Ubud, the Tegenungan Waterfall is an impressive cascade. A beautiful spot, set within forest, it is only about 30 minutes' drive from... [Read More]
Sabah, Malaysia
While most visitors arrive in Sabah via the busy coastal city of Kota Kinabalu, the state capital, in less than an hour's drive you can be in the heart of national parks, wildlife reserves and beautiful nature retreats. Sabah's landscape varies from scenic coast up into densely forested hills popular for trekking, waterfalls and wildlife viewing. In fact, more than half of Sabah is covered in tropical jungle and the state is home to many reserves and national parks. And let's not forget Sabah is also home to Southeast Asia's highest mountain, Mount Kinabalu 4,095m. This Malaysian state of superlative natural beauty stretches across the northern tip of the island of Borneo and is bordered to the southwest by the other Malaysian state of Sarawak and to the south by Indonesian Kalimantan. Popular islands off the coast include Manukan Island, Sipadan and Pulau Tiga which was made famous as the location for the first... [Read More]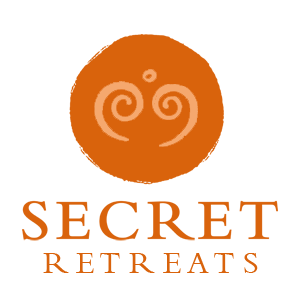 Travel Asia with Secret Retreats
Secret Retreats is a curated community of independent boutique hotel, villas, yachts and river boats keen to share their Asian Homes with travelers, sustainably and responsibly. Conservation of the environment, culture and traditions of Asia is of paramount importance to all in Secret Retreats. A community of like-minded hospitality professionals, we offer our guests authentic travel experiences that go beyond typical offerings to unveil the essence of Asia. Supporting the Asia based hoteliers and hospitality professionals and providing incredible holidays in Asia and tailor-made Asia travel itineraries direct to public ad travel agents.
Get inspired and make savings!
By booking direct with Secret Retreats and enjoy peace of mind from our full on the ground support. Contact our concierge and plan then book your Asia holiday now!
Over 100,000 subscriptions and counting, don't miss out! Subscribe to our newsletter an discover Asia with Secret Retreats