Where to travel based on your zodiac sign (Part 2)
We hope you enjoyed last week's 6 recommendations for astrological adventures in Asia. And we are pleased to continue the journey on this path for the people who are born under the latter 6 star signs. Without further ado, scroll down to see where you should consider heading based on
Libra – Satri House
Luang Prabang, Laos
Libra is the sign of value balance, peace, and harmony. Libran's like to roam and follow their curiosity. They love to meet people and connect with locals when travelling. History and culture fascinate them. Libra is ruled by Venus, which explains why they are hopeless romantics who cannot resist beautiful things. Because Libra is an intellectual air sign, Librans are also great thinkers and appreciate anything that is thoughtful and well-made. For these reasons... [Read more]
Scorpio – Bari Kothi
West Bengal, India
Scorpios are brave, deep, and enigmatic individuals. Their ideal holidays are the ones that can move them emotionally. Scorpios can find the art in almost anything and they are curious about everything. We think Scorpios will appreciate somewhere where the power to survive and thrive through difficult times has created a place with a rich, deep personality. We know just... [
Read More
]
Sagittarius – The Bagh Kanha
Madhya Pradesh, India
Sagittarians are the natural born travellers of the zodiac. As truth-seekers, they are prone to fly off to exotic locations when the mood strikes. Forget the weekend getaway, Sagittarian travellers need all-encompassing, deep-dive adventures to entertain their restless spirits. We know Sagittarians love the wild things, whether that means camping under the stars, exploring the deep blue ocean, exploring gritty urban scenes, or all of the above. The world is... [
Read More
]
Capricorn – Manukan Island Resort
Manukan Island, Malaysia
The work-hard, play-hard Capricorns are determined and ambitious people who tend to be very detailed and prefer order and organization in all they do. But they do also know how to party like a rock star and have a keen interest in indulgent luxury and classic elegance. Whether it is the hotel, champagne, or anything in between. As the most hard-working sign in the zodiac, Capricorns deserve... [
Read More
]
Aquarius – Rimba Orangutan Eco Lodge
Borneo, Indonesia
Aquarians are known to be independent, and this air sign needs travel plans that let them beat to their own drum. They seek a destination that will give them mental stimulation and the ability to connect with something unfamiliar. Aquarians are free-roamers at heart. They tend to be curious beings who enjoy a holiday where they can get close to nature and go exploring. They often feel a deep connection to nature and wildlife. Without any doubt... [
Read More
]
Pisces – Slow Villas and Spa
Gili Islands, Lombok, Indonesia
Pisceans are old souls, spiritual seekers and romantics. They love a good dose of things cosmic. Their mental health is dependent on inner reflection and the search for spiritual calm. A complete recalibration of mind and body with a spa or lake nearby for primal re-birthing is holiday bliss to this fishy sign.
Our suggestion for our Piscean friends is ... [
Read More
]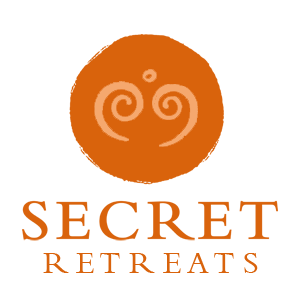 Travel Asia with Secret Retreats
Secret Retreats is a curated community of independent boutique hotel, villas, yachts and river boats keen to share their Asian Homes with travelers, sustainably and responsibly. Conservation of the environment, culture and traditions of Asia is of paramount importance to all in Secret Retreats. A community of like-minded hospitality professionals, we offer our guests authentic travel experiences that go beyond typical offerings to unveil the essence of Asia. Supporting the Asia based hoteliers and hospitality professionals and providing incredible holidays in Asia and tailor-made Asia travel itineraries direct to public ad travel agents.
Get inspired and make savings!
By booking direct with Secret Retreats and enjoy peace of mind from our full on the ground support. Contact our concierge and plan then book your Asia holiday now!
Over 100,000 subscriptions and counting, don't miss out! Subscribe to our newsletter an discover Asia with Secret Retreats