Secret Hidden Gems for Memorable and Creative Dining in Asia
In this week's newsletter we want to share with you some Secret Tables, hidden restaurants that we've discovered and enjoyed that offer creative dining crafted from the freshest locally sourced produce. Tucked away in nooks and crannies and hidden away in charming destinations, these restaurants serve up a little mystery with their imaginative and tasty plates.
There's something quite rewarding about sitting down to a meal that perhaps requires the use of a GPS, a guidebook, and some secret local knowledge to find, and discovering that it is well worth the effort of finding as the gastronomic experience is exciting and delicious. In this edition, we share with you a small selection of these hidden gems. So, when you are next in Asia travelling from Secret Retreat to Secret Retreat, be sure to add some Secret Tables to your itinerary and take your taste buds on a tour of delicious discovery tasting the terroir of your journey as you travel.
Samuay & Sons is located in the Isan region (north-east) of Thailand, in the city of Udon Thani. Founded in 2014, the restaurant focuses on traditional Thai cuisine re-created using the twists and turns of modern technique. Samuay & Sons believe that cuisine itself is a rich form of living history and Chef Num is fascinated by the challenge of bringing the past to meet the present in order to shape the next chapter of Thailand's richly flavoured and varied cuisine.
Chef Num follows a philosophy of discovering forgotten foods and plants from bygone eras and brings this passion and curiosity back to the tables of his diners. 80% of the produce used by Samuay & Sons is grown in organic farms local to the restaurant, and the remaining produce is sourced through foraging with their fellow passionate chefs and gastronomes across Thailand.
Koh Chang – Trat, Thailand
The chef and owner of this restaurant deserves a special mention for her exquisite craft. Every dish at Khao Kwan is prepared with so much love and attention to superlative detail. Refined tastes and flavours are created from high-quality ingredients and all combined with love and passion for the stories and tradition behind these classic Thai dishes. The name of the restaurant, Khao Kwan, relates to a rare Thai dish of rice cooked in coconut milk that dates from the time of Thailand's King Rama V (late 19th, early 20th C.). As is typical of traditional Thai fine dining, all of the dishes at this charming restaurant are presented like unique pieces of art. Each dish at Khao Kwan is created using locally grown and locally sourced ingredients and shares all of your favourite Thai flavours and dishes in a beautiful, colourful and contemporary style so much so that the delightful plates served here look almost too good to eat!
Located directly above Inle Lake within a traditional Inle stilt house, diners at Inthar Heritage House can enjoy spectacular lake views while savouring delicious Inthar and Shan dishes. The Inthar Heritage House is decorated in a traditional Shan style with the menu inspired by local Inthar cuisine and crafted with a modern twist. When Inle Heritage opened in 2009, the founder and her chef dug deep into their families' favourite recipes to share traditional flavours in their menu and then craft a creative modern twist on the region's local cuisine. The herbs and vegetables for the kitchen all come from the house's own organic farm, and diners can also learn how to cook their favourite dishes too with cooking classes with the kitchen team.
The menus at this beautiful Himalayan hill retreat comprise a range of cuisine from local fare and traditional Indian dishes to exotic South-East Asian delicacies, with some classic European dishes, and all making full use of the fresh herbs, salad, vegetables, and fruit from Glenburn's own organic garden.
Glenburn Tea Estate will Indulge you with their family recipes including Tea-Leaf Pakoras, Chocolate Brownies, Tibetan Momos, and Burmese Khow Suay all served to you in Glenburn's own style, the perfect service standard for this 160 year old family owned tea estate, warm, familial and filled with an olde world charm, so rare to find and always so beautiful to experience.
Puri Ganesha Homes by the Beach
Puri Ganesha Homes by the Beach is a masterpiece of barefoot luxury. The vision of a remarkable woman, Diana von Cranach, renowned as Asia's Top Raw Food Chef she can also list designer, food consultant, author, interior designer and Egyptologist to her list of skills.
A passionate advocate of the Slow Food movement and keen supporter of keeping it local, Diana and her team source the freshest seasonal ingredients from her local community for their restaurant, 'Umbi'. Offering menus for vegans and pescatarians Diana celebrates the best of Bali's produce on every plate. And her best-selling book, "Rawfully Good: Living Flavours of Southeast Asia" shares Diana's secrets on delicious and creative ways to dine with raw food.
Enter this city oasis and switch off from the outside world. Amphone will envelop you in a space filled with abundant natural light, yet serenely shadowed by the presence of large indoor plants, giving one the sense of relaxing outdoors. The elegant interior features colourful walls, high ceilings and wooden floors, decorated to calm the mind and the soul.
Everything comes with a smile at Amphone. Situated inside a lovely Laotian residential home and located within a quiet neighbourhood of Vientiane, the restaurant's ambience fuses French-Colonial influences with local decoration and a traditional Asian homely style. The cuisine at Amphone serves up delicious local specialties using Lao herbs and spices such as grilled chicken or fish marinated in local herbs. A must try and house recommendation is 'sai oua', a herb and spice rich sausage that is usually served with sticky rice and richly flavoured chili based relish.
Always the hottest fine dining venue in Johor Bahru, Malaysia, Initial Cuisine serves modern European food with a Japanese twist. Chef Chin Hong Koh, who honed his craft in the Michelin starred restaurant Noma, is the mastermind behind this unique restaurant.
The talented chef believes that the best ingredients should always come from the local farms, so the emphasis at Initial Cuisine is to always source the best fresh local ingredients and to keep it simple. Everything has a beginning, so make Initial Cuisine the start of a new and refreshing culinary journey on your next trip to Southeast Asia as this dining experience is NOT to be MISSED.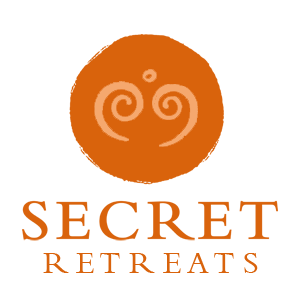 Travel Asia with Secret Retreats
Secret Retreats is a curated community of independent boutique hotel, villas, yachts and river boats keen to share their Asian Homes with travelers, sustainably and responsibly. Conservation of the environment, culture and traditions of Asia is of paramount importance to all in Secret Retreats. A community of like-minded hospitality professionals, we offer our guests authentic travel experiences that go beyond typical offerings to unveil the essence of Asia. Supporting the Asia based hoteliers and hospitality professionals and providing incredible holidays in Asia and tailor-made Asia travel itineraries direct to public ad travel agents.
Get inspired and make savings!
By booking direct with Secret Retreats and enjoy peace of mind from our full on the ground support. Contact our concierge and plan then book your Asia holiday now!
Over 100,000 subscriptions and counting, don't miss out! Subscribe to our newsletter an discover Asia with Secret Retreats