Hangover Cures from Around Asia
Glowing like a beacon is one of the things I worry about on a night of bar hopping, but what about those nights when things go a bit too far and you end up enjoying one (or four, I only count the fingers on one hand)
Last week was that time of the year again. When many of us dive overboard for a week of overindulgence and then start writing down the same list of unresolved promises, that annual bucket (with a hole in the bottom) list of not-to-do resolutions!
After the party comes the hangover, the price many of us have to pay for those few extra drinks or that one for the road. The symptoms of a dreaded hangover are all too familiar. You wake up with a throbbing headache, your throat feels parched and you are fighting waves of nausea, it's never a pretty picture is it?
Whether you are a newbie or a seasoned party person, one can never have enough hangover cures and in this week's newsletter we are sharing with you some of our tried and tested Asian remedies to overindulgence. Let's ensure for you that the nasty hangover doesn't blight your first week of the new year. So, sit back, pour yourself a stiff drink of your favourite tipple and let's take a look at some of Asia's favourite hangover cures.
Korea is a country well known for their hard drinking. The most popular Korean liquor is soju, a slightly sweet, distilled spirit, which is also referred to as "the common people's drink." But beware: This booze is not for the faint of heart, and it'll get you drunk pretty quickly. Luckily, the Koreans have a cure for your inevitable hangover — a soup called haejangguk, which means "stew to cure a hangover."
Koreans from all walks of life enjoy hangover soup or haejangguk. This lifesaving (and probably job and relationship saving too!) hangover preventative is so trusted, and so popular that almost every neighborhood has at least one establishment for it.
But, regardless of its name and reputation, one does not need to be overindulged to enjoy haejangguk. And because there is a wide range of tweaks on this favourite soup it wouldn't be hard to find a soup that fits your taste (…)
Shijimi Miso Soup – Japan
You may well be wondering if all of Asia's Hangover Remedies are soups. Well, the best part about having a soup is that you make a delicious meal out of a bunch of hangover ingredients. Japan's favourite hangover cure food is miso soup. It is light enough to rehydrate your body and goes down easily settling and soothing the stomach – making room for jush one more little drinky before home time maybe? The fermented goodness of miso and the amino acid-rich shijimi (fresh water clams) help you recover in no time. There's even shijimi miso soup available in cans at supermarkets so you have no excuse for showing up to work the next day bleary and hung over.
Perhaps Asia's most famous rice porridge, Congee, is also one of the most popular hangover cures. Congee is often the dish of choice for folks feeling under the weather and this includes those who are suffering from indulging a little too much the night before too.
The reason that Congee is considered so effective is because it is both hydrates your body and satiates your appetite. It can be found around the clock in local eateries all across Asia, and also goes down a lot easier than some of the other remedies.
As we all know, hydration is the key to getting over hangovers. Coconut water is well for its isotonic properties and as a great and delicious way to rehydrate and provide you with all the necessary electrolytes that your body might have lost due to the excess consumption of bhang. Coconut water has a lot of minerals like sodium and potassium which are essential for maintaining a balance of electrolytes in the body. You've probably heard that drinking a lot of water cures your hangover. A glass of fresh, fragrant coconut water gives you double the effect straight out of the box (or the fruit), with no mixing required! With a fantastic mix of electrolytes and some carbs, this is nature's ready-made cure for hangovers with no side effects (…)
Thailand has one of the world's richest food cultures — along with a renowned nightlife scene — so it's no surprise that there's a plethora of nourishing, soul-restoring foods to choose from after a long night out. Thai Rice Soup is a soup for breakfast. It's also one of the country's favourite hangover cures. Khao Tom, or rice soup, is a Thai dish with a Chinese heritage. It is served as a slightly salty rice porridge served with a choice of meat and vegetables, and the flavours balanced by your own fair (and shaking) hands with fish sauce, vinegar and of course chili. This life saver of a reviving food can be found being served 24hrs a day on street corners and local eateries all over Thailand. For the best effect, head to the Khao Tom shop right after finishing your last drink of the night, just follow the party people to the last stop of the night... or is it ever!
As post-pandemic travel begins, Secret Retreats has prepared travel experiences that are not only crowd-free, but stress and worry-free too with professional local support provided from the booking process to your departure back home. As travel picks up again after a year of strict quarantine, that old adage about the journey being the destination has never felt truer. It's not just where you want to go, but how you want to travel; not just what you want to see, but how you want to experience and here at Secret Retreats our professional team of concierges and our local teams in each destination are here to support you from the moment of booking and throughout your journey with us.
Take advantage of the Early Bird Deals and start planning your travels to Asia now.
Contact the Secret Retreats Concierges today on dream@secret-retreats.com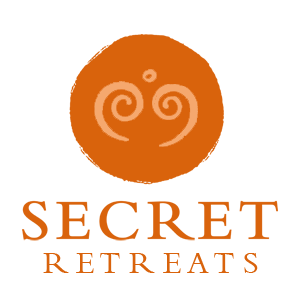 Travel Asia with Secret Retreats
Secret Retreats is a curated community of independent boutique hotel, villas, yachts and river boats keen to share their Asian Homes with travelers, sustainably and responsibly. Conservation of the environment, culture and traditions of Asia is of paramount importance to all in Secret Retreats. A community of like-minded hospitality professionals, we offer our guests authentic travel experiences that go beyond typical offerings to unveil the essence of Asia. Supporting the Asia based hoteliers and hospitality professionals and providing incredible holidays in Asia and tailor-made Asia travel itineraries direct to public ad travel agents.
Get inspired and make savings!
By booking direct with Secret Retreats and enjoy peace of mind from our full on the ground support. Contact our concierge and plan then book your Asia holiday now!
Over 100,000 subscriptions and counting, don't miss out! Subscribe to our newsletter an discover Asia with Secret Retreats