Secret Journeys through Asia...
If you are looking for inspiration for your next holiday then look no further than our unique Secret Journeys. Designed by our Concierges and Travel Design Teams in each destination, these unique itineraries are built on local knowledge and share the best experiences of each of our Asian destinations. Within our curated collection of ready-made and tailor-made holiday travel itineraries there is a holiday plan to suit every budget, and every travelling style, from 1-night / 2days to 14nights and longer. Whether you travel solo, as a couple, with family or with friends, we strive to offer you unique experiences and create memories that will last a lifetime, and with the peace of mind that each step you take supports sustainable, responsible and regenerative tourism in Asia.
All of the independently-owned properties or experiences tend to fly under the radar thanks to their small, intimate and local nature. They're Asia's best-kept secrets and allow travellers to experience the true essence of a place, connecting immediately to the community and culture.
Journey Through East Java, Indonesia
This journey through East Java will lead us from Surabaya to Banyuwangi, crossing many smoking volcanoes, national parks, traditional villages and unspoilt panoramas. East Java is often synonymous of raw volcanic power and unique landscapes created by these unpredictable mountains of fire, offering inspiring sunrises like on top of the Mount Bromo or Mount Ijen, with its crater lake and brave sulphur miners. The volcanic activity has created a largely fertile area and verdant agriculture all across the region. At the end of this journey, we will take a ferry to cross the Bali Strait – a stretch of water separating Java and Bali of 2.4 km wide at its narrowest between Ketapang and Gilimanuk- and drop you in the south of Bali.
Singapore Secret Road Map, Singapore
Over this 3-day itinerary, we explore lesser-known sights and national park-style wonders, indulge in nature and contemporary history, try out established and new local foodie haunts. A short exploration of Singapore like only the locals can show you their city, with the comfort of a luxury car and a driver. You will be given walking maps, directions for sightseeing, day trip suggestions and a Destination Guide including dining and shopping recommendations. Explore the cities at your own time.
South Laos Explorer, Laos
Trading route, source of food and water, social center for the settlements along its banks, the Mekong plays an essential role in the life of People in Laos – it is also called locally" The Mother of Waters". This package offers you a deep insight of life around the Mekong: on board a riverboat and on the bank around Champasak.
The City of Dawn: Udaipur, India
Udaipur, the city of Dawn, is the Jewel of Mewar – a kingdom ruled by the Sisodia Dynasty for 1200 years, located around the azure water of its lake and surrounded by lush green hills of Aravallis. The city is a kaleidoscope of fairy-tale palaces, lakes, temples, gardens and narrow lanes strewn with stalls; carry the flavour of a heroic past, epitomizing velour and chivalry. The reflection of these building in the placid waters of the Lake Pichola is an enticing sight. This journey offers you to dive into the most elegant and feminine Rajasthani city in 4 days.
Land, Sea, Underwater adventures, Maldives
The Maldives is a nation of 1,192 islands spread across the equator in the Indian Ocean and grouped into a double chain of 26 atolls. Its unique geography makes it a dreamlike destination, with reefs offering bands of color, tiny islets rimmed with white soft sand and clear shallow waters all around. The reefs are home to a thousand species of fish, manta rays and whale sharks. This is this paradise that Alexa J Private Cruise makes you discover through a week of cruise from island to island.
Alexa J is without doubt the most beautifully designed sailing yacht in the world, combining the sense of old-world charm with all modern comforts. In this itinerary, we propose you to sail to the fairytale-looking bays with crystal clear water and golden rocky walls, to the picture perfect small harbours, to uninhabited islands where only dolphins will be your company.
Vignettes of Nepal, Nepal
An introduction to Nepal's Himalayan Foothills and the rich jungles of the lowland Terai plains. Nepal resonates with all serious explorers and travellers as a must visit country. A land rich in culture, ancient monuments and a centre for Hindu and Buddhist teaching over many thousands of years. As a backdrop for the cultural diversity, this Himalayan slice of territory thinly slivered between India and Tibet benefits from amazing topographic and biological riches enjoying an assemblage of both Palaearctic and Oriental species.
Based around some excellent properties – Tiger Mountain Pokhara Lodge (a member of Secret Retreats), Dwarika's iconic hotel in Kathmandu and Tiger Tops Tharu Lodge, on the edge of the famous Chitwan National Park and overlooking the idyllic Terai landscapes- this itinerary ensures your comfort at every stage of the journey and rewarding trove of memorable experiences.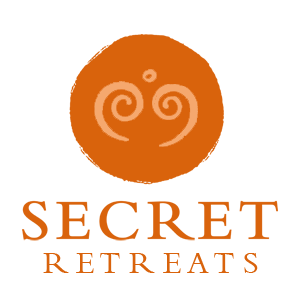 Travel Asia with Secret Retreats
Secret Retreats is a curated community of independent boutique hotel, villas, yachts and river boats keen to share their Asian Homes with travelers, sustainably and responsibly. Conservation of the environment, culture and traditions of Asia is of paramount importance to all in Secret Retreats. A community of like-minded hospitality professionals, we offer our guests authentic travel experiences that go beyond typical offerings to unveil the essence of Asia. Supporting the Asia based hoteliers and hospitality professionals and providing incredible holidays in Asia and tailor-made Asia travel itineraries direct to public ad travel agents.
Get inspired and make savings!
By booking direct with Secret Retreats and enjoy peace of mind from our full on the ground support. Contact our concierge and plan then book your Asia holiday now!
Over 100,000 subscriptions and counting, don't miss out! Subscribe to our newsletter an discover Asia with Secret Retreats