The Secret Retreats Top 10 Destinations for Bird Watching in South East Asia
Our Asian destinations are blessed with an incredible variety of birds that make birdwatching an amazing experience that can be enjoyed by the whole family. While you observe birds in their natural habitats, but you can also soak up the sun's rays and appreciate all the things that make being outdoors in Asia so much fun. Whether you are an experienced birdwatcher or just a casual observer, watching birds in the destinations we have hand-picked for you will surely make your holiday richer and more rewarding.
Yandabo Home

Take a journey off the beaten path to the charming and peaceful village of Yandabo in rural Myanmar. Yandabo Home is a tranquil place in harmony with nature set beside the iconic Irrawaddy River. Cruise along the Irrawaddy River, the life-giving river of Myanmar, where you can observe exotic birds and the lifestyles of locals, unchanged for centuries, as they walk their buffaloes to the fields or to bathe in the river.




Neeleshwar Hermitage

A serene tropical paradise against the Arabian Sea. This unspoilt gem is where you can escape your busy life. Practice yoga, meditation or consult with the resident Ayurvedic therapist. Or simply lounge in a hammock, sipping a summertime cocktail, reading your favorite book and forget all your troubles between birdwatching sessions. Rich in bird life a quiet stroll along the beach at sunrise or just before the sunset will reward you with a myriad of wild tropical birds to enjoy.



Bohemian Residence

Bohemian Residence is located near Bangkok in the heart of Thailand. It is an exclusive place for the curious traveller that wishes to spend a few days discovering a rarer side of Thailand nestled amid nature and overlooking a peaceful river.
Bird watching is an activity not to be missed when you visit Bohemian Residence since Thailand is well known for its diversity of exotic and colourful birds with over 1,000 resident species.




Inle Princess Resort

Set on a peaceful corner of the lake facing the Blue Mountains in southern Shan State Inle Princess is a welcoming gateway to the unique cultural and natural treasures of Inle Lake. This beautiful lake not only welcomes guests but also many exotic fishing birds that you cannot find anywhere else. Take a boat to explore the lake, enjoy walks, bicycle rides, canoeing, unwind at the spa and then bird watching from your spacious private deck overlooking the lake every morning and evening.



Vana Som Villas

Nestled within forest overlooking Chiang Mai Vana Som is the perfect home from home to explore Northern Thailand's rich heritage and traditions including golden teak temples, mountains, forests and hill-tribe communities from this forest retreat in Chiang Mai. Vana Som is a perfect place to be close to nature, perfectly placed to enjoy Thailand's forest birds from the homestyle luxury and comfort of this wonderful, elegant Thai villa.




4 Rivers Floating Lodge

Situated along the Tatai River and overlooking the Cardamom Mountains, a peaceful and private sanctuary awaits you. This luxury eco lodge was built using only eco-friendly materials, each of the 12 luxury floating tents feature its own private terrace where you can enjoy the beauty of one of the world's largest rainforests right in front of your tent. We recommend kayaking down the river to explore the mangrove waterway where it is home to 500 species of rare birds and other endangered species.



The River Resort

An elegant and essentially Laos resort on the banks of the Mekong River in south Laos. Surrounded by pristine nature and with over 400 metres of beautiful Mekong riverscape, the resort is truly immersed in nature.
River Resort arranges a wide range of activities for guests to explore the region. Visit the nearby UNESCO Heritage Vat Phou Temple located two hours away by car or take a casual journey on the Mekong or perhaps a sunset cocktail cruise to watch birdlife along the river.




Gal Oya Lodge

Positioned on the edge of the relatively untouched and least explored national park in the heart of Sri Lanka, this unique safari lodge specializes in high-end, environmentally responsible tourism.
Within 20 acres of private jungle and grasslands, around a swimming pool and restaurant, every guest space is rewarded with magnificent views. The numerous activities found here include jeep safaris, bike rides, meeting the indigenous forest dwelling Vedda Tribe and bird walks with experienced local guides which will surely wow you and your family.



Kumai River Cruise

Famous among wildlife lovers, Wow Borneo's river cruises take guests deep into the heart of Tanjung Putting National Park to get close and personal with nature. Kumai is the newest boat for Wow Borneo. Previously a fishing boat, it has been remodeled in a local boatyard by experienced Bugis boatmen.
Cruising through the National Park not only will you get to observe the orangutan's conservation area, but Tangjung Putting is also a home to 230 species of exotic rainforest birds. Enjoy Borneo's rich variety of wildlife from the comfort of your traditional riverboat's cozy cabin.




Namthip Luxury Rice Barge Cruise

Join our Namthip Cruise for a luxury river cruise close to nature. Previously a working river barge that transported cargos of rice, sugar and sand up-river from Bangkok to remote riverside towns, this boat was later converted into a luxurious cabin cruiser. Take a private charter cruise on the Chao Phraya River between Bangkok and Ayutthaya and observe exotic birds from the comfort of the boats cozy lounge style seating on the upper deck. It is certainly a rare and luxurious experience beyond words.



...to start planning your Asian journey
©SECRET RETREATS 2020 • Unveil the essence of Asia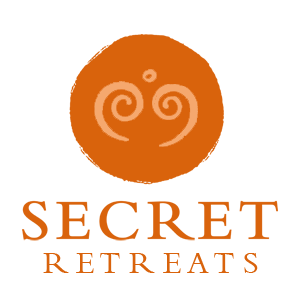 Travel Asia with Secret Retreats
Secret Retreats is a curated community of independent boutique hotel, villas, yachts and river boats keen to share their Asian Homes with travelers, sustainably and responsibly. Conservation of the environment, culture and traditions of Asia is of paramount importance to all in Secret Retreats. A community of like-minded hospitality professionals, we offer our guests authentic travel experiences that go beyond typical offerings to unveil the essence of Asia. Supporting the Asia based hoteliers and hospitality professionals and providing incredible holidays in Asia and tailor-made Asia travel itineraries direct to public ad travel agents.
Get inspired and make savings!
By booking direct with Secret Retreats and enjoy peace of mind from our full on the ground support. Contact our concierge and plan then book your Asia holiday now!
Over 100,000 subscriptions and counting, don't miss out! Subscribe to our newsletter an discover Asia with Secret Retreats