We're continually on the lookout for unique retreats and some of our newest properties up the ante for remote havens in far-flung parts of Thailand, India and Malaysia. Where will you go for your next escape?
Phu Chaisai Mountain Resort

Rise to the sound of an awakening jungle from the comfort of simple yet stylish bamboo accommodation. At Phu Chaisai Mountain Resort, nature and nurture intertwine allowing travellers a chance to reconnect with their lush surroundings while also indulging in exquisite Thai pampering and cuisine.

The Glenburn Penthouse

A charming residence in the historic heart of Calcutta, The Glenburn Penthouse may be in the centre of Calcutta's culture, history and cuisine but still offers a unique retreat from the bustling city streets. In this intimate haven, nine spacious suites wait to envelop guests

in understated elegance evoking a bygone era.
Soulitude in the Himalayas or by the Riverside

This rural retreat provides complete solitude for the soul with two unique locations – nestled on a quiet hillside in Gagar and situated alongside the banks of the Kalsa River in Chanfi village. The small, boutique properties feature rooms reminiscent of a fine vacation home paired with fresh mountain air, stunning nature views, delicious cuisine and warm hospitality.

Manukan Island Resort

Situated 15 minutes by boat from Kota Kinabalu, this resort is surrounded by a protected coral reef, pristine rainforest and beautiful white sand beaches offering endless water activities including diving, snorkelling, trekking and glass-bottomed boat rides. From the spacious villas and private terraces, one can look out over the South China Sea and simply soak up the setting.
to start planning your Asian journey
©SECRET RETREATS 2019 • Unveil the essence of Asia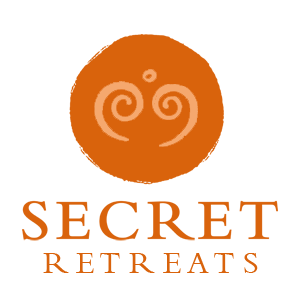 Travel Asia with Secret Retreats
Secret Retreats is a curated community of independent boutique hotel, villas, yachts and river boats keen to share their Asian Homes with travelers, sustainably and responsibly. Conservation of the environment, culture and traditions of Asia is of paramount importance to all in Secret Retreats. A community of like-minded hospitality professionals, we offer our guests authentic travel experiences that go beyond typical offerings to unveil the essence of Asia. Supporting the Asia based hoteliers and hospitality professionals and providing incredible holidays in Asia and tailor-made Asia travel itineraries direct to public ad travel agents.
Get inspired and make savings!
By booking direct with Secret Retreats and enjoy peace of mind from our full on the ground support. Contact our concierge and plan then book your Asia holiday now!
Over 100,000 subscriptions and counting, don't miss out! Subscribe to our newsletter an discover Asia with Secret Retreats