The Essentials of Sri Lanka
We have all been looking to the light at the end of the tunnel and now, finally, we can see it revealing Asian countries as the region slowly starts to re-open to travel and tourism. In this edition we are happy to announce the reopening of this South Asian Island nation, Sri Lanka.
Since October 31, 2021, Sri Lanka is welcoming visitors to its beautiful shores again. Open to most countries however all foreign visitors will need to acquire a visa, health insurance, and present a negative COVID-19 test result taken no longer than 72 hours before their trip. Fully vaccinated travellers, presenting a negative COVID-19 PCR test result and visiting from Sri Lanka's list of approved countries, do not have to undergo a COVID-19 test on day 7 of their stay. Visitors who have travelled within the last 14days to South American countries, India, South Africa, Angola, Botswana, Lesotho, Mozambique, Namibia, Swaziland, Zambia or Zimbabwe are not permitted entry to Sri Lanka presently and until further notice.
Enchanting Sri Lanka offers visitors a dizzying array of sight and activities to see and do. From mountains to jungle and virgin forest, to the beach and the sea, Sri Lanka really has it all. Discover the rich culture and deep history in the ancient cities of Polonnaruwa and Anuradhapura. Head out on outdoor adventures such as leopard safaris, seeking out the forest elephants of Gal Oya National Park, bird watching or go big with whale watching. Climb the UNESCO world heritage site of Sigiriya or Lion Mountain – a breathtaking, literally during the climb, site of historical and religious importance with both a fort and a Buddhist monastery atop this monolithic pillar of rock. (…)
Start planning your holidays and travels in this mesmerizing country with the help of the Secret Retreats' concierges and look forward to a uniquely rewarding and unforgettable holiday in Sri Lanka.
Mannar Island, in Sri Lanka's Northern Province, is an island off the coast of Mannar, linked to the mainland via a causeway that is also said to have once been connected to India through a chain of limestone shoals called Adam's Bridge. Mannar Island is renowned for its absolutely stunning Hindu temples, churches and mosques, set amongst the island's scenery of lagoons, lush greenery and sand banks which are also home to a rich variety of resident and migrant birds – the island is also home to the Vankalai Sanctuary for birds, protecting the islands wetlands and wetland birds. The waters around the island are equally rich in wildlife, with the star being the Sea Cow or Manatee – the animal believed to be the inspiration behind 100s of years of seafarers' tall tales of mermaids. (…)
The more you see of this hidden jewel, the deeper you'll want to dig.
Look in awe at some of the South Asia's most evocative historical sights touring Sri Lanka's cultural triangle. From the sacred city of Anuradhapura in the north, then head south to the ancient cave temples at Dambulla, and completing the 3rd point of the triangle, with a stop along the way at Sigiriya, by heading east to another of Sri Lanka's important ancient cities, Polonnaruwa.
Anuradhapura, a sacred city of well-preserved ruins and monuments dating back more than 2,000years, is one of the oldest continuously inhabited cities in the world today. The old city of Anuradhapura is a sprawling complex of archaeological and architectural wonders. One of Sri Lanka's 8 UNESCO World Heritage Sites, the city was once the centre of Theravada Buddhism and is home to a holy tree that was grown from a cutting from Siddhartha Gautama's (the Buddha) 'tree of enlightenment'. The cutting, planted in the city in 345BC, was taken from the Pipal, Bo, Bodhi or Sacred Fig tree in Bodh Gaya beneath which the Buddha is believed to have achieved enlightenment. (…)
THE NATURAL WONDERS OF THE NATIONAL PARKS
Sri Lanka, thanks to its great diversity of habitats, is home to an incredible diversity of flora and fauna. Depending on which study you read, the numbers are never in agreement (are they ever? what do you call a group of scientists? – An argument), Sri Lanka boasts around 100 species of mammal, 7,500 different plant species, and more than 400 (some say more than 500) species of birds. Sri Lanka also has one of the highest rates of biological endemism in the world today too. (…)
If we are talking wildlife then we have to mention Sri Lanka's Big Five, and this list might surprise you. The Big Five, typical safari parlance to denote the superstar animals within an area, the 'must try to see' animals (with 'try' being the operative word, as most of the world's wondrous beasts wouldn't have survived to today – for scientists to try to count them – by being easy to see now would they…maybe that's why the counts never agree) in Sri Lanka we are looking for Leopards, Sloth Bears, Elephants, Sperm Whales, and the largest mammal alive today, the absolutely awesome Blue Whale. (…)
Gal Oya National Park is Sri Lanka's oldest National Park, one of the biggest too, and home to the country's biggest lake, Senanayake Samudra Lake. Located off the well-trodden path of the tourist industry it is certainly one of the quietest (for tourism) parks in the country too and the abundance of the animal and birdlife are testament to this. A stay at the gorgeous Gal Oya Lodge on the edge of the park is the perfect way to experience and enjoy this incredible place. The lodge team also work closely with the indigenous forest dwelling Vedda tribe, Sri Lanka's first nation, who will guide guests on forest walks, safaris and to meet the tribe to learn about their ancient way of life. (…)
SRI LANKA'S BEACH LIFE
Sunscreen at the ready, it's time to head to the glorious golden sands and beautiful beaches of the southern coast. With coconut palm-lined beaches, turquoise seas, sublime curved lost bays, and sunsets to get engaged to, Sri Lanka's coast and beaches have all the ingredients you need for a truly wonderful beach holiday to rival anywhere else in Asia. (…)
The beach at Arugam Bay, on Sri Lanka's dry south-east coast, is the stuff of dreams for advertising execs trying to sell Bounty chocolate bars. The local villagers have long held off the march of corporate tourism and kept their slice of paradise free of major development and big branded businesses.
Mirissa, while famed for the whale watching just off the coast also has a fine beach. Palm fringed sands and a sea good for swimming and some gentle waves for trying your hand at surfing perhaps. An arrow shaped coast with scattered rocky crags snorkeling is also possible here with 5 good spots for sea life spotting.
Visiting Negombo is easy when combined with a stay at Ambarella Lodge, located near Negombo and just 25minutes from Columbo Airport. (…)
Your long-haul flight timings to and from Sri Lanka are often late evening and early morning so having a delightful garden lodge set within a coconut grove and spice garden is the perfect way to relax post or preflight. Immersed in nature, close to Negombo to enjoy the beach life and local culture, and very convenient for Columbo Airport, Ambarella Lodge is the perfect choice for arrival and pre-departure stays on a Sri Lanka tour and holiday.
In sharing our Asian homes with travellers, Secret Retreats strive to ensure that each and every footprint placed in our destinations leaves a positive impact on our local community and environment in supporting our efforts in sustainability and conservation. Contact our concierge and find out how you can experience luxury travel and still leave positive impact to the world.
And Welcome Back to Asia!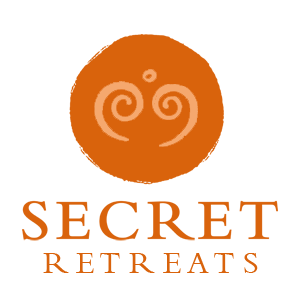 Travel Asia with Secret Retreats
Secret Retreats is a curated community of independent boutique hotel, villas, yachts and river boats keen to share their Asian Homes with travelers, sustainably and responsibly. Conservation of the environment, culture and traditions of Asia is of paramount importance to all in Secret Retreats. A community of like-minded hospitality professionals, we offer our guests authentic travel experiences that go beyond typical offerings to unveil the essence of Asia. Supporting the Asia based hoteliers and hospitality professionals and providing incredible holidays in Asia and tailor-made Asia travel itineraries direct to public ad travel agents.
Get inspired and make savings!
By booking direct with Secret Retreats and enjoy peace of mind from our full on the ground support. Contact our concierge and plan then book your Asia holiday now!
Over 100,000 subscriptions and counting, don't miss out! Subscribe to our newsletter an discover Asia with Secret Retreats