Night Creatures from Asia's Folklore
It is the spooky season once again! Halloween was once a tradition only really celebrated in the United States, however in recent years it has become an international event with people decorating their homes for the whole of the month of October, having Halloween parades, dressing up and trick or treating. In Asia, Halloween has continued to gain tremendous popularity and is now a date that both the young and old look forward to, whether to carve pumpkins and decorate their homes or to get dressed up and spooky and enjoy parties and trick or treating.

When on holiday some of us are content to laze away a holiday on a beach or enjoy the fresh air and scenery in the hills, forests, and mountains. But for others, it is all about the action, the festivals, the traditions and getting under the skin of the towns and villages they visit. So, with Halloween upon us, let's get under the skin of the supernatural and explore the spook factor of Asia... something not quite of this world. In celebration of the Halloween season Secret Retreats would like to introduce you to some of Asia's most notorious ghosts. Please contact our concierge for details on where to obtain holy water and a suitable crucifix for your journey...
just joking... or am I?...
Indonesia
THE PONTIANAK
Indonesian folklore features a wide variety of tales about animist ghosts and spirits. And the so-called 'Pontianak' (or 'Kuntianak') is perhaps the most notorious of all.
In Southeast Asian cultures, swamps are considered eerie places where nature's spirits dwell and spook the living. Legend has it that the area in Western Kalimantan at the crossing point of the Kapuas and Landak rivers was... [
Read more
]
India
THE PISHACHA
A vampire-like creature, the Pishachas in Hindu theology are believed to feed on the flesh of both the living and the dead. And horrifically, they are particularly fond of dining on pregnant women.
Described as having a human-like form with protruding red eyes and bulging veins all over their bodies they are a particularly unpleasant looking demon. Pishachas haunt cremation and burial grounds, abandoned homes and places where... [
Read more
]
Vietnam
THE DAUGHTER OF HUI BI HUA
One of Saigon's most famous ghost stories, The Daughter of Hui Bi Hua is the legend of the ghost of a young girl who roams the corridors of what is now the Ho Chi Minh City Museum of Art at Pho Duc Chinh Street in District 1.
Back in 1934, when the trio of buildings was first built, it was a home to the family and business of Hui Bi Hua, an extremely wealthy real estate magnate who was reputed to own... [
Read more
]
Myanmar
MA PHAE WAH: THE YELLOW RIBBON LADY
A harbinger of death, rather like the Black Dog of England or the Banshee of Ireland, Ma Phai Wah is a spirit known in Myanmar as a Nat. These spirits are an ancient mix of Hindu and local animist beliefs that are also became associated with Buddhism. There are basically (actually nothing is ever basic in the spiritual world) two orders of Nats, the 37 Great Nats that are spirits of people that... [
Read more
]
Thailand
PRETA/PRET: THE HUNGRY GHOST
Thais believe that wicked people will be reborn as a truly terrible night creature called a Preta, the archetypal Hungry Ghost. These beings are the tortured spirits of once living people who are made to suffer greatly with an insatiable hunger usually for something disgusting. And for some more unfortunate Preta, it can be a desire to... [
Read more
]
Japan
KAPPA: QUIRKY RIVER DEMONS
For the light-hearted side of this Halloween edition, we would like to present you the quirky river demons as found in Japanese folklore. A culture rich in supernatural tales of ghosts and fantastic creatures, no list would be complete without the "Kappa". Spirits of the natural world and ghosts are deeply imbedded in Japanese religion, history, and culture. And for this last offering for our Halloween edition there is even a sushi roll named after it... [
Read more
]
Only on October 31st, 2020 at 18.00 – 22.00
Ticket:
– 2,000 THB/person includes canapes, unlimited soft drink and biodegradable Krathong
– 2,300 THB/person as above plus 1 glass of Thai wine
– Dress code: Thai traditional or Smart casual.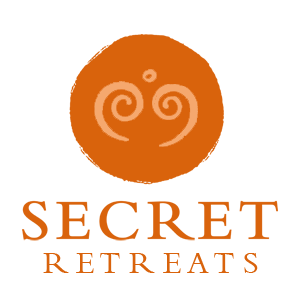 Travel Asia with Secret Retreats
Secret Retreats is a curated community of independent boutique hotel, villas, yachts and river boats keen to share their Asian Homes with travelers, sustainably and responsibly. Conservation of the environment, culture and traditions of Asia is of paramount importance to all in Secret Retreats. A community of like-minded hospitality professionals, we offer our guests authentic travel experiences that go beyond typical offerings to unveil the essence of Asia. Supporting the Asia based hoteliers and hospitality professionals and providing incredible holidays in Asia and tailor-made Asia travel itineraries direct to public ad travel agents.
Get inspired and make savings!
By booking direct with Secret Retreats and enjoy peace of mind from our full on the ground support. Contact our concierge and plan then book your Asia holiday now!
Over 100,000 subscriptions and counting, don't miss out! Subscribe to our newsletter an discover Asia with Secret Retreats