6 Epic Places to Get off the Grid
We are living in a society where from the moment we wake up, we feel the need to check our mobile phones to check our messages and notifications, to look at our social media accounts, and to read our emails and newsfeeds. Let's be honest, many of us connect with wifi more than we connect with ourselves or our loved ones. And perhaps more than ever during the lockdowns. Do you spend more time looking down at your mobile phone instead of up and out at the people and the world around you? In this edition we would like to share with you 6 recommendations for some stunning locations in Asia to visit that will encourage you to disconnect from your digital devices and to reconnect with your inner self. These destinations will offer you a chance to slow down your pace of life, to reconnect with the natural world outside of the digital world, to reduce reliance on the digital world and to simply savor each and every moment for what it is...
Gal Oya Lodge
Gal Oya Lodge is more than just a Sri Lankan ecolodge. The enjoyment and conservation of nature lies at the heart of the hotel's design, where the experience has been designed to bring you closer to nature and to protect the local environment. Gal Oya Lodge always puts nature first, but it does not mean that they will not do their best to make your holiday special. This gorgeous property offers facilities including a restaurant, bar, and swimming pool, which have been seamlessly integrated into the surrounding landscape. The spacious bungalows share touches of luxury with guests that ensure you feel at home, with the experience assured and... [
Read more
]
Papua Paradise Eco Resort
Papua Paradise Resort has to be one of Asia's most blessed dive resorts. The resort lies along the pristine shoreline of the uninhabited island of Birie, in Raja Ampat, Indonesia. The waters here are truly teeming with marine life, in fact, famed for being the most bio-diverse reefs in the world and offering great opportunities for snorkelers and scuba divers to see the big fish and the small. This tailor-made paradise for divers is the perfect place to see manta rays, sharks, and shoals of schooling fish, and explore reef slopes with some of the widest diversity of corals in the world. But it isn't all about below the waterline. The home island of the resort and the... [
Read more
]
Sanak Retreat
Set amidst beautiful, restful rural landscapes with breathtaking views of Bali's volcanoes in the distance, Sanak Retreat Bali offers a relaxing getaway immersed in lush greenery. The property's eleven luxurious and spacious wooden bungalows are well appointed, some with private pools, and with private terraces or balconies overlooking the surrounding rice fields. All this fresh nature and rich greenery promotes rest and relaxation, a perfect place to share time, quality time, with loved ones, family and friends. Perfectly placed to enjoy Bali off the beaten path too, a stay here is far away from the crowds. It is the place to connect with and learn about traditional Bali, one unsullied by... [
Read More
]
Lchang Nang Retreat
There is undoubtedly something truly magical about Ladakh. This land of the high mountain passes is situated in one of the most stunning parts of the Indian Himalayas. North of Leh, Ladakh's capital, nestles the Nubra Valley, a region cradled by rugged mountains that has an almost otherworldly beauty. Hidden within this most spectacular Himalayan landscape, lies a piece of heaven called Lchang Nang, 'The House of Trees'. Just as its name suggests, Lchang Nang is set amidst trees. Blessed by the continuous flow of the Siachen river rushing past its western boundary, the property is set within an orchard of elm and fragrant apricot and apple trees... [
Read More
]
4 Rivers Floating Lodge
WOW is probably the first word you will utter on checking in to your floating lodge at 4 Rivers Floating Lodge. This unique eco lodge is located among pristine rainforest on the Tatai river, Cambodia, with their 12 luxury lodges literally floating on the river. The owners take their eco-responsibilities very seriously with the design and operation of the resort aiming to give back more than they take from their environment through their sustainable approach to business and property management. A stay at this luxury collection of floating and on-land tented villas will provide you with a once in a lifetime experience in the... [
Read More
]
Le Passe-Temps
One of coastal Thailand's best kept secrets? We think so. Le Passe Temps is at once remote without being lost, yet right in the middle of some of Krabi's must-see spots. Nestled in Thailand's picture postcard perfect scenery of Ao Phang Nga, regarded as one of the most beautiful bays in South East Asia, this warm convivial resort is as much about the atmosphere that has been masterfully created by the team and owners here, as it is about the incredible scenery on the property's doorstep. Truly a place where one arrives as a stranger and leaves as a friend, this is hospitality at its best where the phrase 'your home from home' is a perfect fit. The garden and the... [
Read More
]
OK... before you put down your phone and unplug, drop the Secret Retreats Concierge an email who are on-hand and ready to start planning your next holiday in Asia. Just imagine your next holiday in destinations where you can really unwind amongst breathtaking scenery. Make time to detox from the digital world and get back to what is important in our too often ignored analog worlds of the people that surround us and this stunningly beautiful world that we call home. See you there!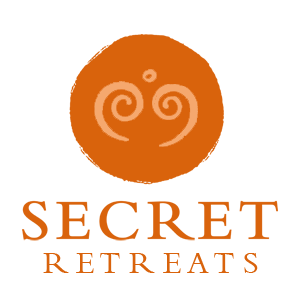 Travel Asia with Secret Retreats
Secret Retreats is a curated community of independent boutique hotel, villas, yachts and river boats keen to share their Asian Homes with travelers, sustainably and responsibly. Conservation of the environment, culture and traditions of Asia is of paramount importance to all in Secret Retreats. A community of like-minded hospitality professionals, we offer our guests authentic travel experiences that go beyond typical offerings to unveil the essence of Asia. Supporting the Asia based hoteliers and hospitality professionals and providing incredible holidays in Asia and tailor-made Asia travel itineraries direct to public ad travel agents.
Get inspired and make savings!
By booking direct with Secret Retreats and enjoy peace of mind from our full on the ground support. Contact our concierge and plan then book your Asia holiday now!
Over 100,000 subscriptions and counting, don't miss out! Subscribe to our newsletter an discover Asia with Secret Retreats