Travel Destinations in Asia for Wellness and Hot Spring Lovers
Need a little break to relax and unwind? Surely everyone loves a good, warm, soak in a jacuzzi, spa bath, natural onsen, or luxury bathtub. For the ultimate in bathing pleasure though, nothing can beat natural hot springs. A soak in an onsen or hot spring both promises and delivers a rejuvenating and relaxing experience like no other. So, if you are looking to include activities to de-stress on your next getaway, then unwinding by luxuriating in nature's own hot tubs is hard to beat. Surrounded by nature, immersed in mineral-rich naturally heated waters, simply allowing the waters to work their magic by washing away tension, fatigue, and stress. These are some of the wonderful moments that can be added to a holiday plan in Asia.
In this week's newsletter we are taking a look at some of the most breathtaking hot springs you have to visit on your next trip to Asia. Contact our concierge for more information about these must-visit hot springs and start planning your sojourn in Asia with our expert help.
So, what are you waiting for?
HAKONE, JAPAN
Everywhere else in the world we tend to bathe to cleanse our bodies but at the Japanese Onsen, bathing the traditional way is considered as a way of cleansing the soul. Taking time with one's bath is an essential part of daily life and tradition in Japan. Hakone has been one of Japan's most popular hot spring spots for centuries. Nowadays, more than a dozen springs provide hot spring water to the many bath houses and ryokan in the Hakone region. Visitors can enjoy a hot spring bath in public bath houses or ryokan. Many ryokan open their baths not only to staying guests but also to daytime visitors.
Secret Retreats has sourced the best Onsen in Japan for our guests so that you can indulge yourself in the ritual of the Japanese bath – a place to relax, contemplate and let the world outside drift away altogether. These traditions are passed down through the generations and much as we view Japan as a very modern nation, tradition is never far from the heart of its people. Nothing is more traditional than the Japanese Onsen and Secret Retreats can provide the best Onsen hotel in Japan so that you can quite literally immerse yourself in this fascinating and beautiful country's tradition and culture.
LOMBOK, INDONESIA
The island of Lombok in Indonesia is famous for its volcanic scenery, and where there's volcanoes there's hot springs and mineralized naturally heated water in abundance. A really beautiful island, Lombok is somewhat in the shadow of its more famous neighbour, the island of Bali. Travellers to Lombok can enjoy the peace and space that comes with a destination being a little off the beaten path. Nature's beauty surrounds you as you explore the charms of the island. Take a trek to the emerald jungles of Mount Rinjani National Park to see Lombok's wealth of waterfalls and then relax those tired muscles post trek with a soak in the island's most famous hot spring, 'Aik Kalak Pengkereman Jembangan'. Aik Kalak translates as boiling water and as the name suggests, it is a place where one can enjoy bathing in the warm, healing waters surrounded by nature. Aside from bathing, local people have long come to the site to perform rituals and seek blessings. Long considered a magical place, locals still today bring ritual items such as Keris (a dagger typically used in religious rituals) to the spring to wash and bless them and ensure their supernatural powers... [
Read More
]
PAI – CHIANG MAI, THAILAND
The Pai Valley and Chiang Mai in Northern Thailand are both blessed with several lovely hot springs that you should definitely visit when you're next in town. What a treat to take an early morning dip in the warm, crystal-clear water of your very own jungle hot tub! As there are many hot springs in Chiang Mai and Pai, I'll give you my personal favorite for each location.
The Ta Pai Hot Springs are probably the most popular hot springs in Pai. The surroundings are somewhat magical, especially at the crack of dawn. Imagine steaming hot springs surrounded by nature, with overhanging vines and giant tree roots creating natural sculptures to look in wonder at as you bathe. The waters have been channeled by locals into a series of pools, ringed in local stone, to enable bathing. With waters coming out of the spring at an average of 80 °C it is hot enough to boil an egg!
Chiang Mai's San Kamphaeng Hot Spring is located about 36 kilometers from town within the forested hills that decorate the city's horizons. The sulfur rich waters come out of the spring at over 100 °C and are then carefully channeled through a cascade of pools, where the water cools as it channels down... [Read More]
SABAH, MALAYSIA
The Poring Hot Springs are located in lowland forest in the shadow of the enigmatic Mount Kinabalu, which at 4,095m is one of SE Asia's tallest mountains. The springs have long been used by locals but were first developed by the Japanese during the second world war. Today the springs have become very popular for both locals and visitors alike, with the best place to enjoy the waters being at the Poring Hot Springs Resort. The sulfur-rich waters of the spring are piped into open-air Japanese style baths where you can rest your tired limbs perhaps after a day trekking or climbing the enigmatic Mount Kinabalu. Soaking in the mineral-infused hot spring waters is considered to be very good for your general health and is also reputed to improve circulation.
Visitors to Sabah and Kinabalu National Park are blessed with some of the most pristine primary rainforest in the world. At over 130million years old Sabah and Borneo's rainforests are twice the age of the Amazon rainforest and the forests and national parks of Sabah are home to an incredible variety of life... [Read More]
MUANG LA, LAOS
Imagine a place off the beaten path, a delightful riverside lodge surrounded by the enchanting karst-limestone peaks of Northern Laos covered in natural forest and peopled by tribes living in harmony with nature, their agrarian lifestyles unchanged for 1000s of years. This is Muang La Lodge. The lodge is positioned at a bend in the Nam Pak river where a natural hot spring has bubbled up since time immemorial. The local tribes have long come to the spring at the end of the day to bathe, ladies first, followed by men, to chat about the day's events as they enjoy the warm spring waters. Women and children sitting on the floating bamboo rafts, pour water over themselves while catching up on the topics of the day and take their final soak in the hot water before jumping into the refreshingly cool river.
The team at the lodge have worked with the local community to create a natural onsen using large river-smoothed rocks to create a more comfortable and practical bathing space which is enjoyed by guests of the lodge and locals alike. Private bathing for guests is also possible in the lodge's two hot tubs, elevated to provide wonderful views of the surrounding nature, and filled with the healing hot waters piped... [Read More]
While sharing our Asian homes with travellers, Secret Retreats strive to ensure that each and every footprint placed in our destinations leaves a positive impact on the local community and environment that surrounds our homes. In supporting our efforts in sustainability and conservation we believe that experiential conscious travel rewards both the traveller and the local community and hospitality provider. Travel Safe, Travel Consciously, Travel with Secret Retreats and truly experience the very BEST of Asia.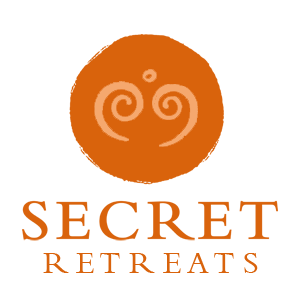 Travel Asia with Secret Retreats
Secret Retreats is a curated community of independent boutique hotel, villas, yachts and river boats keen to share their Asian Homes with travelers, sustainably and responsibly. Conservation of the environment, culture and traditions of Asia is of paramount importance to all in Secret Retreats. A community of like-minded hospitality professionals, we offer our guests authentic travel experiences that go beyond typical offerings to unveil the essence of Asia. Supporting the Asia based hoteliers and hospitality professionals and providing incredible holidays in Asia and tailor-made Asia travel itineraries direct to public ad travel agents.
Get inspired and make savings!
By booking direct with Secret Retreats and enjoy peace of mind from our full on the ground support. Contact our concierge and plan then book your Asia holiday now!
Over 100,000 subscriptions and counting, don't miss out! Subscribe to our newsletter an discover Asia with Secret Retreats