Master Chef Skills while on Holiday at These Fascinating Destinations
I am sure most of you are just like me and love to experience travel through the palate, at least as much as any other experience. Packing a suitcase is not my forte, but packing my stomach, well I am truly a master of this art. The sights, the smells, the textures and the taste, all of the senses are excited where food is concerned and this is especially the case in Asia. Let's not forget the sense of hearing, the exotic cacophony of a village morning market, the crackle of a wok coming up to temperature for a fiery water spinach stir fry. And taste, what tastes, such incredible variety is served on Asian tables every night, many of which we just don't have the vocabulary for in English, so let's use that super useful Japanese term for simple savoury deliciousness, 'Umami'. This is Asian cuisine.
Food and dining is such a big part of travel, certainly one of the best ways to experience another culture. Encountering a destination through its cuisines provides an authentic experience that really provides the traveller with a true sense of place and understanding of the local people and their traditional lifestyles. Would you like to spend a day in a lush green garden learning to cook the Thai way from an enthusiastic Thai Chef? Or perhaps you would prefer learning the ancient homestyle art of Indonesian cuisine, learning recipes and techniques that have been handed down from generation to generation across the islands. Or embark on a gastronomic adventure that has been designed by one Asia's most exciting and creative chefs in one of Asia's most exciting and yet untrodden culinary maps, Taiwan. So much to choose from, so much to learn and share, and, oh you lucky people, SO much to EAT!
Here are some of the best bets for combining a luxe vacation with a little hands-on time in the kitchen around Asia.
Hotel Tugu Bali
Set on Canggu beach, famed for its sunsets, this repository of Indonesian culture and history shares with its guests a sincere and beautiful sense of place. The charming Balinese style thatched villas and suites are peppered amid lush tropical gardens and lotus ponds. Family owned and run, they have long collected and preserved art and antiques from across the archipelago, as well as supporting the preservation of their island home's rich culture and traditions. The team at Tugu Bali have re-created traditional Balinese kitchens, complete with wood-fired mud brick stoves, to share with guests the techniques of their families and forebears in cooking up traditional 'Warung' style Indonesian cuisine. Learning with the locals, learning the techniques and dishes they have grown up with, and then dining together to share kitchen stories as you eat Asian style sharing a myriad of flavours across a convivial and homely table.
Phu Chaisai Mountain Resort
Guests at Phu Chaisai can immerse themselves in the freshest Thai cuisine during their stay at this rural wonderland. Taking rustic-luxe to a new level, the team at Phu Chaisai have really put together a uniquely Thai, sincerely eco, and supremely comfortable boutique hotel. In tune with nature and the property's surroundings, dining does not get fresher as you eat truly farm to table here. Led by the head Chef who shares the stories, techniques and creation of popular Thai menus, dishes from appetizers, to mains to desserts are covered, giving you all the tools you need to wow palates back home. This hands-on experience is sure to prep you to cook these delightful dishes for yourself or for your loved ones. Another highlight is that classes will be held in a new zone with fully equipped kitchen stations, within timeless Thai interiors. As well as getting to polish your cooking skills, you will also be presented with a recipe book, apron and a surprise from the Chef at the end of your Thai cooking class.
The resort has gone beyond the green concept to a green lifestyle. Water is supplied from its own reservoirs. The tea plantation, organic farms, and fruit orchards yield produce for the kitchen and guests. Phu Chaisai also supports local growers and suppliers to provide meat, and seasonal vegetables and fruit.
Muang La Lodge Eco Resort
Located in the untouched hills of Northern Laos, Muang La eco-resort opened in 2008. The property offers 10 rooms housed in traditionally built villas and balances luxury and simplicity in its remote location. The greenery of the tropical garden overlooks the Nam Pak river and guests and locals enjoy a uniquely beautiful hot spring that bubbles up within the river in front of the property.
All artists create their masterpieces in a studio, and the kitchen team at Muang La are no different. From within a traditional sala, built in the heart of the organic garden, the kitchen team will reveal their secrets of the art of creating Lao cuisine. In a friendly atmosphere, with a maximum of 4 participants, a cooking class with the team will take you from garden to plate and explain everything from the cultivation and selection of the herbs and vegetables through to preparation, cooking, serving and the best part…Eating! A wonderful morning of experimenting and tasting as you prepare your own lunch.
Jing's Residence
Jing's Residence is a beautiful heritage boutique hotel created from a carefully restored 260year old Qing Dynasty silk merchantman's home. Set within the mediaeval walled city of Pingyao, this is one of the last places where you can enjoy a real sense of ancient China, traditional and unchanged by the passing of time. Jing's Residence makes the perfect setting for an exploration into enjoying and learning about Shanxi cuisine.
The team at Jing's will share with you a taste of both authentic Chinese cuisines along with a look at the culture of regional cooking at this hands-on cooking class located inside the property. The cooking experience will share the secrets of Shanxi cuisine with you. Here you will have the opportunity to learn about the history of Chinese cuisine, the traditional way of noodle making, and the quintessential Chinese cake, how to make the ubiquitous moon cake.
Gal Oya Lodge
Positioned on the edge of the relatively untouched and least explored national park in the heart of Sri Lanka, this unique safari lodge specializes in high-end, environmentally responsible tourism. With 9 traditional lodges or bungalows, constructed with local and sustainable materials, and set within the resort's 20 acres of private jungle. Privacy, serenity, and the best chance to enjoy and witness the local wildlife and birdlife are assured.
Along with meeting the local Vedda tribe and taking safari trips and treks into the National Park and surrounding forest, the team at Gal Oya have also created a unique cooking experience. Their jungle cooking class is not to be missed. Taking place in the forest, a lunch is created from the freshest local produce, truly local style, and is prepared and cooked over a wood-burning hearth. Dining is local style too, with curries of fish, herbs and vegetables eaten with balls of millet 'bread'. This experience will share with you the truly traditional methods of preparing food in the jungle and teach you about foraging and how many of the unique native ingredients and indigenous cooking techniques are employed.
Taiwan, North to South
'Taiwan an Open-Air Kitchen', is a gastronomic tour imagined by one of Taiwan's most exciting and creative young chefs, Chef Jimmy Lim. This tours shares with you the opportunity to dine at 3 of the most creative new-gen chefs in Asia today, stay at 3 of the best boutique hotels in Taiwan, and outside of gastronomy the tour also takes you off the beaten path to enjoy incredible natural scenery and meet and learn about the indigenous aboriginal culture that has called this island home for more than 5,500years.
Chef Jimmy Lim of JL Studio is ready to share his secrets with you in this incredible travel experience. Starting from the lush northern coast of the island famed for its caviar, to the cacao plantations, and to the forest homes of the Aborigines. Dining in 3 of Taiwan's best restaurants you will also enjoy delightful hot springs along the way, stay in some truly gorgeous boutique hotels and perhaps the highlight of the visit, learn about the Aboriginal way of life. Deeply in tune with nature, their cuisine and approach to dining is at once sustainable, in tune with the seasons and the centrepoint by which all life revolves. You will have the chance to forage in the forest with the Meixi tribe, and then take your foraged produce to their kitchen and learn how to create and enjoy traditional dishes.
A journey of contrasts, from modern and award winning, cutting edge dining experiences, to dining sustainably directly from the forest and perhaps as nature intended, unchanged and unaffected by the pressures of the modern human world. A rare and wonderful experience from Secret Retreats.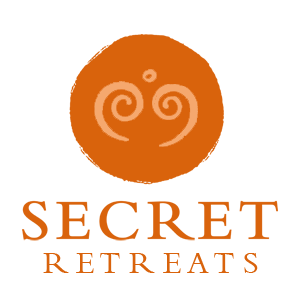 Travel Asia with Secret Retreats
Secret Retreats is a curated community of independent boutique hotel, villas, yachts and river boats keen to share their Asian Homes with travelers, sustainably and responsibly. Conservation of the environment, culture and traditions of Asia is of paramount importance to all in Secret Retreats. A community of like-minded hospitality professionals, we offer our guests authentic travel experiences that go beyond typical offerings to unveil the essence of Asia. Supporting the Asia based hoteliers and hospitality professionals and providing incredible holidays in Asia and tailor-made Asia travel itineraries direct to public ad travel agents.
Get inspired and make savings!
By booking direct with Secret Retreats and enjoy peace of mind from our full on the ground support. Contact our concierge and plan then book your Asia holiday now!
Over 100,000 subscriptions and counting, don't miss out! Subscribe to our newsletter an discover Asia with Secret Retreats