Cruise liners are a staple of the tourism industry with cruises being the go-to vacation for folks who love the idea of being on the water. So, for those of us who want to spend time on the water and experience the journey as part of the destination but would like to take more intimate and eco-friendly alternative than cruise liners, then Secret Retreats has the answer with our selection of luxury yachts, riverboats and cabin cruises.The boats and cruises curated by the team at Secret Retreats all take their environmental and cultural responsibilities very seriously and provide unique, very often tailor-made experiences, as opposed to the sort of cookie-cutter experiences one would expect of a typical cruise liner holiday.

In today's newsletter however, we would like to share with you a more unique, typically secret cruise experience, as shared with their guests by some of our Secret Retreats boutique hotels who have their own on-water experiences. These boutique resorts are renowned for their on-land accommodations, but they also provide their own unique boating opportunities. Some of the most beautiful, remote, and pristine places on this planet can only be accessed by boat so turn off the phone, jump on board, drop into a deckchair and let time slow down around you while you experience a whole different world from the water.
Satri House – Satri Boat
Explore the Mekong River at Luang Prabang in style onboard this luxury vessel. Totaling 53-metres in length, the Satri Boat can host up to 10 guests overnight in its five luxury cabins. In addition, it is also the only boat in northern Laos that has upper deck space that can comfortably accommodate 100 people for events or parties. The boat team can accommodate most requests for décor and... [
Read more
]
Chakrabongse Villas – Riva Speedboat
For an unforgettable sunset cruise, recline in the comfort of Chakrabongse Villas' classic Riva speedboat sipping champagne, as you elegantly cruise Bangkok's waterways watching the sun set behind the river's iconic skyline of ancient temples and palaces. A motor launch that is surely one of a kind in Thailand, her classic lines conjure up images of the Jet Set of the '60s, the period that... [
Read more
]
Neeleshwar Hermitage – The Lotus Houseboat
The team at Neeleshwar have created the ultimate package for our times, The Nirvana Package. With both a cruise on their traditional houseboat, The Lotus, and a stay at the Neeleshwar Hermitage, this package is truly a blissful journey into relaxation. The 4 day package combines a stay at Neeleshwar Hermitage, a stylish wellness retreat set on a peaceful palm-fringed beach overlooking the Arabian Sea... [
Read More
]
The Bohemian Residence – Bohemian Private Boat
The Bohemian's Residence is neither a luxury resort nor a glamorous villa like the ones found in travel brochures. Rather, it is an exclusive place for the curious traveller that wishes to spend a few days discovering a rarer side of Thailand, both on-land and along the Chao Phraya River, whilst living within and truly discovering a fascinating region of Central Thailand that is off the beaten path... [
Read More
]
Manukan Island Resort – Amazing Love Cruise
Manukan Island Resort is located on Manukan Island which is a short boat ride off the coast of Kota Kinabalu in Sabah the northern most state on the island of Borneo. The island is a haven for water sport enthusiasts located as it is within the Tunku Abdul Rahman Marine Park offering excellent opportunities for snorkelling and scuba diving with kayaking, parasailing and swimming also popular... [
Read More
]
Gal Oya Lodge – Boat Safari
The Gal Oya Lodge Boat Safari reflects all the values that lie at the heart of a true safari. A truly unique experience at Gal Oya, it offers guests a rare opportunity to witness the usually hidden behavior of certain animals – especially the Gal Oya elephants when they take to the waters in the parks and swim the lakes. It is a real journey of discovery and a wonderful opportunity to see and... [
Read More
]
Tugu Lombok – Naga Mesem
Tugu Lombok is a stunning 35 guestroom, suite and villa resort located on the picture-postcard perfect Sire Beach on the northwest coast of the island of Lombok. The owners of Tugu are champions of Indonesian culture and tradition and have provided their guests with a boat inspired by the folklore of the Sea Dragon Prince. The Naga Mesem boat is a traditional outrigger canoe that has been... [
Read More
]
Le Passe Temps – Le Passe Temps Boat
Le Passe Temps will share with you a whole different Thailand. This warm convivial family run resort truly exemplifies the saying, 'arrive as strangers, leave as friends'. Remote without being lost, yet right in the middle of some of Krabi's must-see spots, this rustic gem is nestled in the heart of Ao Phang Nga, one of the most beautiful bays in Asia. Set just a few metres from the beach, each of the 8 uniquely... [
Read More
]
Bari Kothi – Sunset Boat Tours
Sunset watching is at once meditative and romantic, and can it get any more romantic than from the riverfront of a beautifully restored 18th century Indian Palace? We don't think so, and let's face it we all love a good sunset – especially with a great beverage in-hand, and the experience is always enhanced when you are waterside. At Bari Kothi take a leisurely stroll along their 100 feet long private ghat while... [
Read More
]
Brij Rama – Bajra Boat
The Brijrama experience begins as you board their boat (bajra – a classical handcrafted wooden boat) at the Mahishasura Ghat to head to this incredible heritage hotel to check-in. A restored palace, your hostess accompanying you aboard the boat will recount the legend of Varanasi as you cruise along the river Ganges to the hotel. Served a choice of hot or cold beverages as you cruise... [
Read More
]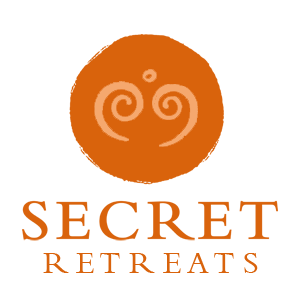 Travel Asia with Secret Retreats
Secret Retreats is a curated community of independent boutique hotel, villas, yachts and river boats keen to share their Asian Homes with travelers, sustainably and responsibly. Conservation of the environment, culture and traditions of Asia is of paramount importance to all in Secret Retreats. A community of like-minded hospitality professionals, we offer our guests authentic travel experiences that go beyond typical offerings to unveil the essence of Asia. Supporting the Asia based hoteliers and hospitality professionals and providing incredible holidays in Asia and tailor-made Asia travel itineraries direct to public ad travel agents.
Get inspired and make savings!
By booking direct with Secret Retreats and enjoy peace of mind from our full on the ground support. Contact our concierge and plan then book your Asia holiday now!
Over 100,000 subscriptions and counting, don't miss out! Subscribe to our newsletter an discover Asia with Secret Retreats