Three of Asia's best chefs share the highlights and inspiration of working together
Secret Tables brings together like-minded chefs from across Asia, helping create unique opportunities for international sharing and collaboration.
The chance to work together in different kitchens, within a foreign country and culture is a source of inspiration,
friendship and learning.
One chef in particular likes to work with a variety of Secret Tables' members – each year sharing his kitchen with other chefs, as well as travelling abroad to work with his colleagues in their home restaurants.
Chef Johnson Wong of gēn 根 (Penang, Malaysia) joined forces late last year with avant-garde Japanese chef, Kenichiro Yamauchi of Restau K Yamauchi in Nagoya, and with one of Bali's most interesting culinary talents, Chef Kieran Morland and the team at Sangsaka.
We asked the chefs why they liked to collaborate, what they learn from working together and what inspires them.
"One of the things I love the most is the opportunity to meet new friends. With Kenichiro, I had the opportunity to cook with Japan's beautiful natural produce – which are amazing – and I also learned easier ways make everything. With Kieran, even though Malaysia and Indonesia are quite close to each other, the differences in the local ingredients actually make the whole collaboration very interesting.
My cooking is based on Malaysia's produce, cultures and flavours but the inspiration for my food comes from everyone I have met in my life. Different point of views from the chefs through these international collaborations gives me so many new ideas, whether in cooking, or in the direction of how to run the restaurant in the future. It is always good to come out from our comfort zone and check out what we can we push ourselves to do in the unfamiliar environment of another chef's kitchen. Not to mention of course, all the great eating-places the chefs bring us to in their home cities!
For me, Secret Tables is a platform of bringing together chefs who have similar views and visions, and is also a great way to form connections with other chefs who wish to collaborate."
"I love learning new things and tasting different ingredients from around the world. Each place we go has a whole new set of challenges and things we can learn about cooking. In my collaboration with gēn 根, I liked how they have a completely different style to us but similar core values. Our team learned a lot about different people's ideas about food.
We also learned a few new clever techniques and plating ideas, but using some really interesting ingredients in Penang was probably a highlight. I like Johnson's use of medicinal herbs in his dishes – everything he made had traditional elements but he would modernise them with herdbashies flavours, and lighten everything up from its original. Johnson was extremely accommodating by taking us around the city to all the market places and street vendors. It was a great week.
I like meeting new like-minded chefs and learning from their experience. Secret Tables is a helpful community to connect chefs with similar standards."
"To me, each country has its own way of thinking and feeling, and I can feel the thoughts of the chefs who can embody their country. I can also teach as well as learn from another country. I loved the opportunity to meet chef Johnson and his team and particularly enjoyed learning his very interesting spice technique.
I feel that if I was a big chef in a famous restaurant, I might learn less than I do being the chef in a smaller operation.
For instance, the junior chefs learn more because they can see a lot from the collaborations with chefs coming to the restaurant. When I go to another chef's restaurant, I feel like I'm going back to basics in a new kitchen all the time. Secret Tables allows me the opportunity to know other avant-garde restaurants and chefs."
Kenichiro and Johnson collaborate again on 12 and 13 January at gēn 根 in Penang.

Chef Johnson and the team at gēn 根 will also collaborate later this year with Chef Num of Samuay & Sons (Isan, Thailand), Chef Jimmy Lim of JL Studio (Taichung, Taiwan) and Chef Black of Blackitch (Chiang Mai, Thailand).
Other Secret Tables Collaboration
January 22 – 23
Secret Tables' chefs, Thitid Tassanakajohn of Le Du (Thailand), and Richie Lin of Mume (Taiwan) join forces with Toyo Eatery chef Jordy Navara (Philippines), across two nights not to be missed. Each chef and their restaurant are featured in The Asia's 50 Best Restaurants. The event will be held at the recently awarded Michelin star restaurant Le Du, in Bangkok.

Food will be abundantly paired with four vintages from the wines of Château Palmer from the mythic Margaux Appellation.
to start planning your Asian journey
©SECRET RETREATS 2019 • Unveil the essence of Asia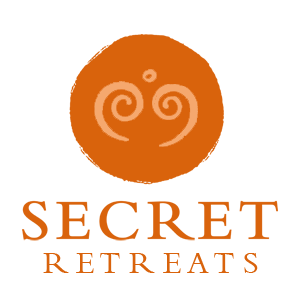 Travel Asia with Secret Retreats
Secret Retreats is a curated community of independent boutique hotel, villas, yachts and river boats keen to share their Asian Homes with travelers, sustainably and responsibly. Conservation of the environment, culture and traditions of Asia is of paramount importance to all in Secret Retreats. A community of like-minded hospitality professionals, we offer our guests authentic travel experiences that go beyond typical offerings to unveil the essence of Asia. Supporting the Asia based hoteliers and hospitality professionals and providing incredible holidays in Asia and tailor-made Asia travel itineraries direct to public ad travel agents.
Get inspired and make savings!
By booking direct with Secret Retreats and enjoy peace of mind from our full on the ground support. Contact our concierge and plan then book your Asia holiday now!
Over 100,000 subscriptions and counting, don't miss out! Subscribe to our newsletter an discover Asia with Secret Retreats