The Sincerely Sustainable Business Practices of Le Passe-Temps, Krabi
Greenwashing, a term new to many of our lexicons, describes the situation where a corporate entity or business spends more time and money on marketing themselves as 'environmentally friendly' than they do on monitoring and minimizing their environmental impact and taking sustainability seriously for the right reasons. It is a deceitful advertising and marketing tool that is designed to mislead consumers who prefer to support and buy goods and services from environmentally conscious brands into spending their hard-earned dollars with the 'greenwashed' business. While '
Greenwashing
' might sound clean and green, it is in fact a very dirty practice and in total opposition to the reasoning and goals of sustainability in business, and the nurturing of the triple bottom line for the good of all.
In this edition, Mr. Olivier Guichet, one of the owners of Le Passe Temps, a gorgeous 8-bungalow rustic-luxe resort in Krabi with a service style that truly exemplifies that warm and familial sense of home away from home, shares with us his and his team's sincere approach to sustainability in business. Hospitality from the heart and green to the core, Read on!
Isn't it funny how the meaning of the same English word can change from one country to another? Take Thailand, our adopted home: whereas anywhere else a Resort is a grand hotel surrounded by all sorts of facilities, swimming pool, tennis, gym and so forth, here it merely applies to bungalows in a garden (a bungalow itself being a one room detached construction rather than the vast countryside mansion it used to describe in the British colonies). Here, a spa doesn't have to be the hot thermal bath with all the treatments and specialists that goes with it in the Belgium "Ville d'Eau" from which it is named: a simple massage room or sala is enough to call your property a Resort & Spa. And it is perfectly alright because everyone knows and agrees with the term. Or so we hope.
It is with the same prism that one has to look at the new local fashion of branding every possible business and product as Green, Eco, Organic, etc. Owners might see this as a fair practice since their competitors are using it. At least they all acknowledge the reality of the trend. But given the investment needed to become sustainable and the cost of getting a recognized label, most of these green claims have to be false. The lack of control from international certification offices, as well as the convenient blur that often surrounds the attribution of such certification and their symbols probably also contributes to the situation.
If not as malicious as the actual greenwashing of some shameless major companies, it is obviously misleading, and it falls on the traveler – or his agent – to choose carefully. That is where, for a small hotel like us, belonging to a renowned and trusted organization makes the difference. As a member of Secret Retreats, and as a partner of some of the most rigorous agents in France, Le Passe-Temps subscribes to several charters and pledges. We are sincerely committed to always reduce the negative impact of our activity onto our social and natural environment.
Since we started, more than 15 years ago, we have implemented many changes in the way we run and manage our business. The most popular among our staff members was the selling of all recycling things, be it from the sea waste (glass bottles, plastic containers...) or from the hotel (cardboard boxes and packaging, aluminum cans...) and the sharing of the proceeds. Welcomed to the operating procedures perhaps with more skepticism was the replacement of chemicals for the daily cleaning by vinegar and baking soda. But the results were convincing. On the other hand, cutting banana leaves to wrap the picnics or making a compost out of the restaurant's waste looked obvious to everyone.
Now that we are all more conscious and concerned by the future of our planet, it is easier to associate our guests to the general effort. They understand the ban on non-re-usable plastic and are pleased to refill the stainless bottles that we lend them for the duration of their stay, or to sip their cocktails through stainless straws as opposed to the more ubiquitous single-use plastic straws. Some are even paying close attention to the effort we make to serve seasonal and regional products in our restaurant.
On a more social field, we take the time to explain during the check-in why we employ only local people (to associate the village to our development and contribute to education and skills). This way, our guests will be inclined to show patience and sympathy should a misunderstanding arise.
All this already ensures to our visitors a balanced stay, respectful of their environment. But there is always something else to do to help tip the scales further towards green and eco-friendly practices. Everyone is accustomed to letting the housekeepers know when they want their towels and their bedsheets to be changed. On the contrary, switching off the lights and the air conditioning, or closing doors and windows to keep the cold inside, is still not yet an automatic behaviour. It takes time and pedagogy. Trusting local services and traditional medicine is also an experience that we try to promote: people who go on holidays with an entire pharmacy should think about the effect of those pills on the septic tanks and the water tables. Of course, not everyone needs to be encouraged: some of our guests are so keen on keeping their carbon footprints light that they travel light and simply buy on arrival everything they will need, and then distribute it amongst the local community when they leave!
More subtle, but just as important, is their influence as foreigners. Thai people are polite and welcoming to the point of masking their true feelings behind a smile. But they are also prone to imitate richer and seemingly better educated people. It is obvious that seeing tourists soaking themselves in sunscreen between two dives, and walking in fins on coral reefs, has not prompted boat pilots to be concerned with preservation. Conversely, responsible travelers who sort their trash or pick up sea waste on the beach can set an example. This is why we provide and sell onboard our boats mineral sunscreen that is harmless and safe to reef and marine life, and why our pilots always have a (recycled) trash bag to take the waste back to the hotel ready for reusing and recycling.
It is in fact always possible to combine a fun outing with concrete and positive actions that protect and benefit the environment. To be sure, a good start is to move away from the crowd. Let us not add our footprints to the millions that are already exhausting the most famous places. To fully understand the stakes, our guests can book specifically designed tours accompanied by a scientist specialized in the environment. They can also participate in mangrove conservation workshops where they will literally put their hand in the mud to reconstitute and extend the planted zones.
Or to go a step beyond, they can join the Trash Heroes teams who dedicate their Sunday mornings to picking up trash and cleaning natural sites.
Olivier Guichet, Le Passe Temps, Krabi, Thailand.
Leisure travel is often seen as a costly and unnecessary luxury in terms of its environmental impact. But conscious travel choices will benefit the environment and the communities that the traveller visits and spends time with while staying in their temporary home away from home while on holiday... [Read More]
But most importantly, what's the BEST action you can take towards being a conscious traveller?
Book and support hotels, resorts, restaurants and tour providers that are sincere in their support of sustainable and regenerative travel. They may be a dollar or three more expensive than the corporate offerings or the purely dollar-profit minded types of brands and businesses out there. But one thing you can be sure of in choosing to travel consciously is that every dollar you spend with businesses that have strong sustainable and regenerative principles at their core is a dollar well spent. Your dollars will be spent locally. Your dollars will be supporting local grass roots businesses and people. And your dollars will be offsetting the costs of your international travel in the considered actions that these businesses take on a daily basis to conserve, protect and support their home both socially and environmentally. Choose Green!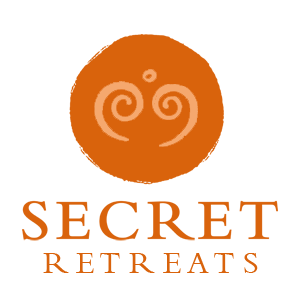 Travel Asia with Secret Retreats
Secret Retreats is a curated community of independent boutique hotel, villas, yachts and river boats keen to share their Asian Homes with travelers, sustainably and responsibly. Conservation of the environment, culture and traditions of Asia is of paramount importance to all in Secret Retreats. A community of like-minded hospitality professionals, we offer our guests authentic travel experiences that go beyond typical offerings to unveil the essence of Asia. Supporting the Asia based hoteliers and hospitality professionals and providing incredible holidays in Asia and tailor-made Asia travel itineraries direct to public ad travel agents.
Get inspired and make savings!
By booking direct with Secret Retreats and enjoy peace of mind from our full on the ground support. Contact our concierge and plan then book your Asia holiday now!
Over 100,000 subscriptions and counting, don't miss out! Subscribe to our newsletter an discover Asia with Secret Retreats