Incredible Overwater Bungalows in Asia
Who can resist the allure of an overwater bungalow? Staying in an overwater bungalow is one of those bucket-list items you must check off. Everything about it spells romantic, off-the-grid seclusion, from the thatched roofs and wraparound terraces to outdoor showers and spellbinding views of the surrounding azure waters.
Overwater bungalows provide an experience unlike any other resort style, no matter what your idea of the perfect overwater bungalow is, you're likely to find it on this list. If you've ever dreamed of staying in a tropical ocean villa situated off the coast of a remote island or a luxury villa set over a breathtaking lake, read on to discover the world's most
luxurious overwater bungalows.
4 Rivers Floating Lodge
Koh Kong, Cambodia
Situated along the Tatai River with the Cardamom Mountains as a beautiful and dramatic backdrop, a peaceful and private sanctuary awaits you at this luxury overwater eco lodge. Built using only eco-friendly materials, cocoon in comfort in one of the resorts 12 floating tents, each with its own private terrace. The team at 4 Rivers have brought glamping to whole new level. Employing the luxurious style of Africa's great safari lodges, Valentin and Anna, the owners of 4 Rivers, have cleverly set these air-conditioned and en-suite tents aboard rafts to provide a really unique 'on-river' stay experience. The region is renowned for its pristine wildlife and ecology and is blessed with both inland forest surrounding the resort, and beach and marine environments a short boat ride south down the river. Kayak down the river, have a relaxing massage, and explore the beauty of one of the world's largest rainforests. The 4 Rivers Floating Lodge is a MUST visit for any trip to Cambodia.
Misool
Raja Ampat, Indonesia
Set on a private island amid pristine ecosystems that are in fact pristine thanks to the efforts of Misool and the local community in creating a no-take zone to protect marine life – a really wonderful story in itself. This secluded tropical paradise has powder white sand beaches, turquoise lagoons, sea eagles, parrots and Papuan hornbills, sharks, mantas and turtles, and is surrounded by some of the world's richest and most bio-divers reefs – thanks in no small part to the work of the Misool Foundation (
Donate Here
). Surrounded by a 1,200 sq km No-Take Zone (the island was once a shark-finning camp), the Water Cottages are built on stilts over the water while Villas are nestled either on the beach or on the edge of the lagoon. The architecture of the resort has been designed and built using local materials to ensure it is in harmony with its environment in every way, both aesthetically and practically, to make zero negative impact on the island... [
Read More
]
Papua Paradise Eco Resort
Papua Paradise Eco Resort is set on the uninhabited island of Birie in the Raja Ampat archipelago of Indonesia. The resort's 26 traditional and comfortable overwater bungalows enjoy incredible sea views across the House Reef. From their spacious decks guests often catch glimpses of passing turtles, sharks, manta rays and even dugong in the surrounding reefs. The bungalows have been built in a traditional style to be in harmony with the local climate, as well as contributing to the sense of place of guests. With the island being uninhabited nature on and around the island is pristine and the resort owners want to preserve and protect this, and so they have made every effort to make as little an impact as possible on their home environment. Cooled by the sea breezes and the in-room fans, air-conditioners have not been added to the bungalows to further reduce the impact on the environment... [Read More]
Inle Princess Resort
The people of Myanmar are suffering great difficulties yet again, imposed on them, as is always the way, by a ruling elite. A miserable story that has been written in the blood and lost opportunities of the common man, woman and child for 1,000s of years in too many regions of the world, and for far too long. When will human development be measured in the health and opportunity of people to live free lives without fear, with empathy, understanding and consideration for all ways of life, instead of measured as it is and always has been, in terms of dollar values for the few, and at the cost of the many? We cannot and will not forget our friends in Myanmar.
Poised over a peaceful lake in the midst of Myanmar's lush interior near the Blue Mountains in the southern Shan State, Inle Princess is a welcoming gateway to the unique cultural and natural treasures of Inle Lake. Take a boat to explore the lake, enjoy walks, bicycle rides, canoeing, and bird watching... [Read More]
Inle Heritage Stilt Houses
Experience Inle Lake, a serene water-world like no other, with a stay in a stilted house at the entrance of the small village of Inn Paw Khone. Comprising of ten wonderfully designed overwater bungalows, enjoy a traditional Burmese village community in the middle of Inle Lake. Surrounded by Inle's famed floating organic vegetable gardens, guests can relax on their private deck and marvel at the spectacular sunsets from their personal retreat, luxuriating in the beautiful scenery – this region is a photographer's paradise. And the experience is healthily enhanced by the fresh, organic and vibrant local Shan and Inthar cuisine. You encounter wonderful views as you wander along the wooden walkways that connect the bungalows to the restaurant and... [Read More]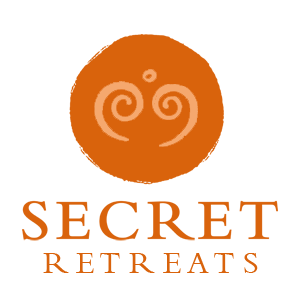 Travel Asia with Secret Retreats
Secret Retreats is a curated community of independent boutique hotel, villas, yachts and river boats keen to share their Asian Homes with travelers, sustainably and responsibly. Conservation of the environment, culture and traditions of Asia is of paramount importance to all in Secret Retreats. A community of like-minded hospitality professionals, we offer our guests authentic travel experiences that go beyond typical offerings to unveil the essence of Asia. Supporting the Asia based hoteliers and hospitality professionals and providing incredible holidays in Asia and tailor-made Asia travel itineraries direct to public ad travel agents.
Get inspired and make savings!
By booking direct with Secret Retreats and enjoy peace of mind from our full on the ground support. Contact our concierge and plan then book your Asia holiday now!
Over 100,000 subscriptions and counting, don't miss out! Subscribe to our newsletter an discover Asia with Secret Retreats