The Best Travel Experiences of Asia for Culture-Focused Travellers (Part 3)
It's been a long while since most of us have been able to pose the question 'where should I travel to next?'. While the world was forced to stand still during the pandemic, here at Secret Retreats we have continued to work closely with our teams on the ground to search out and discover new hospitality and travel experiences to share with you, in all of our fascinating and exclusively Asian destinations. Our unique community of independent boutique hotels, villas, yachts and river boats are keen to share their Asian Homes with travellers, sustainably and responsibly. Conservation of the environment, community and culture, and the traditions of Asia, are all of paramount importance to us all in the Secret Retreats family. And the focus of the team here at Secret Retreats is very much on supporting our Asia based hoteliers and hospitality professionals, and to providing incredible holidays and tailor-made Asia travel itineraries to share with you and our travel agent partners directly.
In this week's edition, we are delighted and excited to welcome some new members to the Secret Retreats community. All quality homegrown brands that we are proud to introduce to the travelling world. We are certain that these new members will, as with all of our valued members, offer each traveller, each guest, authentic and unforgettable travel experiences that go beyond typical offerings and unveil the essence of Asia to you.
We would also like to announce some extra good news from our member Nimmu House in Ladakh, India. We are excited to report that after a long-anticipated wait, Nimmu House has now reopened this spring under the new management of Indrani and Vikram. They, and their team, are looking forward to welcoming you to Nimmu House, and to sharing with you the truly breathtaking scenery and the fascinating traditions and culture of Ladakh. After a travel hiatus the enchanted scenery of Ladakh is hard to beat! Wide open spaces and big skies, Mother Nature in her purest and most raw forms presenting you with otherworldly landscapes, and Ladakh's rich and ancient culture, all this and more awaits you at Nimmu House.
Founded more than 20 years ago by the renowned explorer-anthropologist and champion of eco-tourism, Dr. Werner Weiglein, The Baliem Valley Resort is at once a boutique resort nestled within the Papuan Highlands, an example of the successful integration of hospitality and eco-tourism within a pristine natural environment, and a gateway to access and learn about the peoples of these remote highlands – the Dani and Lani tribal groups. Respectful of the traditions of the local Dani people and taking care to work in harmony with the local environment, The Baliem Valley Resort was constructed from locally sourced materials with the design of the guest accommodations, the bungalows, and the resort's buildings reflecting and paying homage to their heritage, the traditional Dani (Honai) huts.
A stay at The Baliem Valley resort is one of those increasingly rare opportunities to really get off-grid and experience life untouched by modernity, while witnessing lifestyles seemingly unchanged by the passage of time.
The Maha Bhetra Motor Yacht
The Maha Bhetra yacht has to be one of our favourite luxury Thai boats available for private charter. At 90ft long with a beam of almost 20ft guests aboard the Maha Bhetra are assured privacy and comfort on this spacious yacht. Wooden hulled and featuring a traditional design that pays homage to its Thai heritage, the Maha Bhetra is set with 3 large double en-suite cabins, very comfortably accommodating up to 6 guests (or a maximum, with extra beds, of 6 adults and 3 children) whose every need are professionally cared for by a 5-person crew. This is uniquely Thai 5-star sailing.
Built in 1994 the design and interiors of the Maha Bhetra yacht were crafted by Ed Tuttle, the architect and interior designer behind the incredible Amanpuri Resort on Phuket. The teak wood decks and interiors blend harmoniously with the neutral tones of the interior design and judicious placement of original art and antique pieces within the saloon. The three 20sqm double cabins are set on the main deck with 2 single beds each, with an en-suite toilet and shower for each cabin. More than simply cruise Phuket, the Maha Bhetra is available for private boat charter to Phuket, Krabi, Similan Islands and the Andaman Sea, luxury cruising in some of the best marine scenery Thailand has to offer.
The Maj Oceanic Private Charter Yacht
Komodo, Eastern Indonesia
The Maj Oceanic is a brand-new luxury yacht, commissioned in 2020, with 7 cabins available for private charter sailing in the seas around Indonesia. Built in the style of a traditional Indonesian sailing yacht, a Phinisi, the Maj Oceanic has 2 masts and cruises serenely at 8 knots. At 47m long with a beam of 10.5m, the Maj Oceanic is a very spacious luxury Phinisi yacht, and also has the largest Master Cabin of any Phinisi currently sailing in Indonesia's waters. The Maj Oceanic onboard experience includes a spacious sundeck on the flybridge with plenty of space for morning yoga or Pilates as well as sun loungers. A comfy seating area is set in the yacht's bow, and seating and lounging spaces are set across the main deck ensuring plenty of space for guests to find quiet spots to relax with a book or sunbathe. This luxurious Phinisi yacht also includes a spa, the ideal place to head for a massage after a busy day enjoying watersports or diving. Perfectly appointed for the ultimate in Indonesian private charter sailing holidays, Maj Oceanic is also equipped with diving and snorkeling equipment and with a qualified dive master on the crew too, fitness equipment, 6 SUPs, 6 kayaks, fishing gear and a tender for island hopping.
The Trans Luxury Yacht MV Salila
Komodo, Eastern Indonesia
The Trans Luxury Yacht is a 58m motor-superyacht, beautifully appointed for superlative private charter sailing experiences for up to 20guests. Recently refitted and renovated from the expedition vessel the M.V. Salila, The Trans Luxury Yacht is today one of the most luxurious superyachts available for private charter leisure cruising in Indonesia. Set with 10 cabins and suites, the Trans Luxury Yacht very very comfortably accommodates 20guests. The 5 tiers of this Indonesian superyacht include the Lower Deck, where the 8 cabins are located; the Upper Deck with the suites and spa room; the Main Saloon Deck with the lounge, bar and indoor dining room; the Navigation Deck with the meeting room, outdoor dining and the yacht's bridge; and the 5th tier being the Sundeck with plenty of space and comfy seating for sunbathing, an outdoor lounge, a bar and a jacuzzi. The Trans Luxury Yacht also includes 3 tenders for watersports and island hopping with one of the tenders having a glass bottom for watching the reef life below as you go, a swimming platform at the yacht's stern, kayaks, SUPs, snorkeling, and scuba-diving equipment. With a professional crew of 20, including a cruise director, spa therapist, chef and dive guide, a truly 5-star experience awaits you and your family aboard a Secret Retreats private charter Indonesia cruise aboard The Trans Luxury Yacht.
Intangible, an alcohol-free bar in the middle of Chiang Mai that serves a choice of expertly crafted beverages all created from locally sourced ingredients, with an eye also to ensure that organic and sustainably-conscious growers and suppliers from the bar's local Northern Thailand community are supported. This exciting mocktail bar operates three nights a week (Friday to Sunday) and only seats five guests for pre-booked 5:00 pm or 7:30 pm sittings. Key, the owner, has honed his craft over more than 14 years in the food and beverage industry. Having studied natural ingredients and beverages based around tea and coffee amongst other mixological magic, he has created a curated journey that guests travel through for each of the evening's sittings. Along the lines of a Chef's Table, Key's beverage creations are the hero 'dishes' with purposely selected food samplings to accompany the delectable and sophisticated drinks. Key has brought a new dimension to a dry bar, one we are sure where you really will not miss the alcohol.
One of the best Thai restaurants in Chiang Mai, Ging Grai is named after the branch (ging) of a sea fig (grai) tree which is known for its strong and deep-burrowing roots, symbolizing the inspiration for the menu and cuisine of this Chiang Mai Thai restaurant. The dishes created and served by the chef and kitchen team at Ging Grai have all been inspired by the flavours of the 4 favourite regional cuisines of Thailand. Fig trees, similar to a banyan tree, are especially important to the founder of Ging Grai as his mother planted a fig tree on the family land, just after his birth, where its branches have provided shade as well as a refuge for tranquil family moments for more than three decades.
The chef and owner of this restaurant deserves a special mention for her exquisite craft. Every dish at Khao Kwan is prepared with so much love and attention to superlative detail. Refined tastes and flavours are created from high-quality ingredients and all combined with love and passion for the stories and tradition behind these classic Thai dishes. The name of the restaurant, Khao Kwan, relates to a rare Thai dish of rice cooked in coconut milk that dates from the time of Thailand's King Rama V (late 19th, early 20th C.). And as is typical of traditional Thai fine dining, all of the dishes at this charming restaurant are presented like unique pieces of art. Each dish at Khao Kwan is created using locally grown and locally sourced ingredients and shares all of your favourite Thai flavours and dishes in a beautiful, colourful and contemporary style that the delightful plates served here look almost too good to eat.
Asia is starting to re-open so now is the time to plan and book your Asia-bound holidays and travels. Beat the rush and beat the price hikes, make and confirm your plans early and enjoy Asia's iconic destinations without the crowds. Take a look at our ready-made travel itineraries on https://www.secret-retreats.com/offers and the Secret Retreats Concierge is ready to help you plan and book your next holiday
in
Asia now. See you in Asia!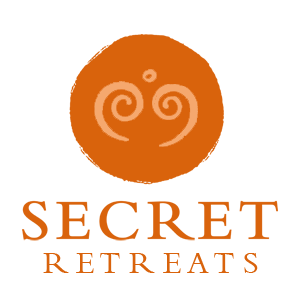 Travel Asia with Secret Retreats
Secret Retreats is a curated community of independent boutique hotel, villas, yachts and river boats keen to share their Asian Homes with travelers, sustainably and responsibly. Conservation of the environment, culture and traditions of Asia is of paramount importance to all in Secret Retreats. A community of like-minded hospitality professionals, we offer our guests authentic travel experiences that go beyond typical offerings to unveil the essence of Asia. Supporting the Asia based hoteliers and hospitality professionals and providing incredible holidays in Asia and tailor-made Asia travel itineraries direct to public ad travel agents.
Get inspired and make savings!
By booking direct with Secret Retreats and enjoy peace of mind from our full on the ground support. Contact our concierge and plan then book your Asia holiday now!
Over 100,000 subscriptions and counting, don't miss out! Subscribe to our newsletter an discover Asia with Secret Retreats