Enchanting ancient cultures you can still interact with today! (Part 2)
Once again, we would like to lead you to explore the cultures and traditions of Asia's Indigenous people.
It is always exciting to get off the beaten track, whether by vehicle or trekking and visit places that few have seen or are perhaps known only from books or seen on TV. Tourism offers a lifeline to many of Asia's indigenous communities, creating opportunities for businesses to provide essential income for the community to develop and thrive and prevent the migration of the community's youth which often rings the death knell of rural communities, and the ancient cultures that they housed.
Of course, getting off the beaten path to visit these ancient communities is often a challenge in itself, but often times the journey can provide as many rewards to the traveller as the destination itself.
Our teams of concierges are always ready to share their experiences of travelling to visit Asia's indigenous peoples, as well as providing tips to ensure both you and the people you meet get the most out of your visit. Please don't hesitate to contact our concierge team for more information. Without any further ado, let's take another look at more of the fascinating tribes in Asia.
The Hmong
Thailand, Laos, Vietnam
The Hmong are one of the biggest "hill-tribe" groups in Asia. With communities living right across Southeast Asia the Hmong are found in the northern provinces of Thailand, northern Vietnam, and northern Laos. If you are travelling in these areas, or trekking South East Asia's hills and mountains, they are one of the minority ethnic groups that you are most likely to encounter.
Many Hmong were recruited by the CIA during the Laotian Civil War in America's war against the spread of communism, and were consequently exiled from the region after the war ended in 1975 with many going to North America and Australia as refugees to escape possible retaliation from the victorious communist government. Nearly 300,000 people also fled to... [
Read more
]
The Mlabri
Thailand, Laos
The Mlabri or Mrabri are a small ethnic group of Thailand and Laos have been called "the most interesting and least understood people in Southeast Asia". Sadly estimates put the population at less than 400 people, with some estimates as low as just 100 Mlabri remaining in the world today.
A hill tribe that lives in northern Thailand along the border with Laos, the Mlabri live as nomadic hunter-gatherers, and it is probably this fact that has lead to their decline as the modern world's many boundaries and borders sadly do not accommodate for such free-living lifestyles.
The name Mlabri is a Thai/Lao alteration of the word Mrabri comes from... [
Read More
]
Maniq and Semang
Thailand, Malaysia
The Maniq, Mani or Semang are hunter gatherers living in the forests in Thailand's southern provinces and Malysia's northern provinces. An aboriginal people, of the Negrito race, they are small in stature with men rarely taller than 150cm. Even today this ethnic group lives largely unknown by most Thais and Malaysians. Estimated to number as fewer than 350people living in Thailand they are renowned for being a jovial people with a love of songs and music. Living deep within the forests, they hunt using a blowpipe and poison arrows and sleep under shelters made of sticks and leaves and are known to have an extensive knowledge of... [
Read More
]
The Bhil
India
Bhils or Bheels are an ethnic group found in Western India. With their own unique culture and traditions as of 2013, the Bhils were the largest tribal group in India.
Bhils are listed as indigenous people of the states of Gujarat, Madhya Pradesh, Chhattisgarh, Maharashtra and Rajasthan—largely the western Deccan regions and central India and in Tripura in far-eastern India on the border with Bangladesh. The Bhils have a number of... [
Read More
]
The Giraavaru
Maldives
This fascinating and philosophically modern ethnic group were the indigenous people of the tropical island of Giraavaru, in the Malé Atol, in the Republic of the Maldives. Sadly due to climate change and the rise in sea levels the island's groundwater and wells became saline and the community had to be relocated from their ancestral home to the Kaafu Atoll and the capital city of Malé where many of this ethinc group have now assimilated with the modern populations of Malé.
Considered to have originated from the Malabar coast of India and possibly Sri Lanka, the Giraavaru are thought to have migrated to the Malé Atol more than 2000years ago. Philosophically they were a very... [
Read More
]
Explore the land of the Giraavaru, cruising the gorgeous waters of the Maldives with Secret Retreats
While international travel to Asia has largely been rendered impossible with borders firmly closed to international tourism, the good news is that travel to the Maldives is now possible, and without the need for quarantine on arrival too.
Of course, travel is a worry where covid is concerned, and so what better way to travel than by private boat. And with that, we are pleased to share with you news of our new Private Cruise in the Maldives.
The Secret Retreats Maldives Cruise is available for bookings from the end of February to June. The 1 cabin luxury yacht will accommodate a couple or a family of 4 and has 6 professional crew to care for guests onboard.
With cruise itineraries from 7days, it is the perfect opportunity for couples and young families to escape the winter and the stress and worries of 2020 by enjoying a luxury private cruise among the stunning marine scenery of the Maldive islands and atols. Options for extension stays at a hotel are also possible. This is really not to be missed!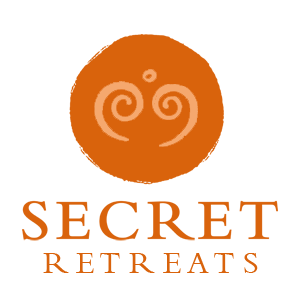 Travel Asia with Secret Retreats
Secret Retreats is a curated community of independent boutique hotel, villas, yachts and river boats keen to share their Asian Homes with travelers, sustainably and responsibly. Conservation of the environment, culture and traditions of Asia is of paramount importance to all in Secret Retreats. A community of like-minded hospitality professionals, we offer our guests authentic travel experiences that go beyond typical offerings to unveil the essence of Asia. Supporting the Asia based hoteliers and hospitality professionals and providing incredible holidays in Asia and tailor-made Asia travel itineraries direct to public ad travel agents.
Get inspired and make savings!
By booking direct with Secret Retreats and enjoy peace of mind from our full on the ground support. Contact our concierge and plan then book your Asia holiday now!
Over 100,000 subscriptions and counting, don't miss out! Subscribe to our newsletter an discover Asia with Secret Retreats