Wonderful Heritage Homes Just Waiting to Tell You Their Stories
There is nothing quite like the heritage homes and palaces that Secret Retreats have searched out and curated to share with our guests and travellers to Asia.
These charming heritage properties are full of history, character and a seasoned sense of old-world luxury. Their charm and allure spans over many generations of the families that call these wonderful places home. When these historical places were built, they were built as grand family homes. They were homes to very successful business magnates, and homes to princes and families with royal connections and in many cases are still homes to these first families today.
For our readers many of whom are architectural admirers, history buffs and culture junkies, and well-versed explorers: today, you don't have to be one of the nobility to be able stay within these historical homes and palaces. In fact, these historic palaces and heritage homes have opened their gates for curious travellers to stay within their opulent interiors as these ancient places of luxury have been transformed into heritage hotels where all travellers are welcome, and all guests are treated like Royalty.
Secret Retreats has hand-picked these heritage homes and palace boutique hotels to share with you the experience of living the old-world's highlife. Enjoy their lush tropical gardens, classic car experiences, incredible food and delightful rooms and suites where one only wishes that the walls could talk. We invite you to experience your own royal tour in Asia with Secret Retreats Heritage Homes and Palaces...
Jing's Residence
Built 260 years ago by a wealthy Qing Dynasty silk merchant, Jing's Residence is set right in the centre of the old town of Pingyao. Nestled amongst dusty curio shops and bustling restaurants in the old walled city of Pingyao is the 19-room Jing's Residence, a small boutique hotel that is set within this beautifully renovated old mansion. Sensitively and with great attention to detail (and cost) the property has been faithfully restored to its former glory as a grand courtyard residence in town, and as such the design of the hotel fits in harmoniously with the traditional...[
Read More
]
Cheong Fatt Tze
Penang, Malaysia
Discover Penang's illustrious history at one of Malaysia's most iconic boutique hotels. The story began in the late 19th Century where Cheong Fatt Tze aspired to house his descendants in a home that equated with his status and success whilst celebrating the tradition of his heritage and that of Penang. Not long after, the bricks were laid and design refined with painstaking and arduous attention to detail after a thorough consultation with the era's leading Feng Shui master. Cheong Fatt Tze loved the sophisticated beauty of traditional Chinese houses. More than anything, he wanted to preserve his heritage and share his love of culture and tradition through this statement in architecture. Majestic rooms are tucked within tranquil... [
Read More
]
Rajbari Bawali
Kolkata – West Bengal, India
Once a lavish home to aristocratic Zamindar landlords, 'The Rajbari Bawali' has been skillfully restored to reflect in ambiance, feel and experience the atmosphere and personality of a typical 18th century Zamindar mansion. Integral to Bengal's glorious history and culture, this 300-year-old Boutique Heritage hotel is reminiscent of both the British Raj and the feudal lifestyles of Bengal's Zamindari family. The Rajbari was discovered by Ajay Rawla in a state of near ruin in 2009 and he dedicated the next 7 years to painstakingly and lovingly restoring the property back to its former and celebrated glory. And in so doing not only created opportunity for local businesses and support for the community, he has also... [
Read More
]
Satri House
Luang Prabang, Laos
Built in 1904 by Prince Souphanouvong's parents, Satri House was once the childhood home of Prince Souphanouvong, the resistance leader who became known as the "Red Prince" and who later became the Lao People's Democratic Republic's first president in 1975. Satri House was refurbished in 2002 by Mrs. Lamphoune Voravongsa and since then it has been run as a truly charming boutique hotel. Located in Luang Prabang a town in the mountainous north of Laos that was once the ancient capital city of the kingdom of Lan Xang (13th to 16th C), this region is a... [
Read More
]
Bari Kothi
Kolkata – West Bengal, India
The Bari Kothi was built in the late 1700s. The name of the house, Bari Kothi (literally meaning the Palace of the Elder), was coined in the late 1800s since it was the house of the elder (bari) brother, Rai Bahadur Budh Sing Dudhoria. Bari Kothi is known across Murshidabad as one of the most architecturally significant houses in the region showcasing as it does Greek, Roman and French architectural styles in its demonstration of the fantastic business success of the Dudhoria family who built this opulent family home nearly 300years ago. It is important to note that at that time, during the mid 1700s, Murshibadad was of great importance on... [
Read More
]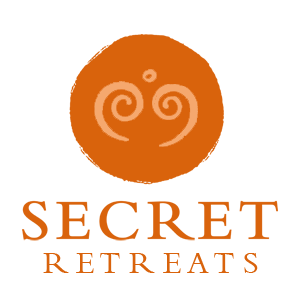 Travel Asia with Secret Retreats
Secret Retreats is a curated community of independent boutique hotel, villas, yachts and river boats keen to share their Asian Homes with travelers, sustainably and responsibly. Conservation of the environment, culture and traditions of Asia is of paramount importance to all in Secret Retreats. A community of like-minded hospitality professionals, we offer our guests authentic travel experiences that go beyond typical offerings to unveil the essence of Asia. Supporting the Asia based hoteliers and hospitality professionals and providing incredible holidays in Asia and tailor-made Asia travel itineraries direct to public ad travel agents.
Get inspired and make savings!
By booking direct with Secret Retreats and enjoy peace of mind from our full on the ground support. Contact our concierge and plan then book your Asia holiday now!
Over 100,000 subscriptions and counting, don't miss out! Subscribe to our newsletter an discover Asia with Secret Retreats