Cool and Refreshing Dishes to Beat
How do you stay active and productive in summer, without getting overwhelmed and wilting in the heat? All our Secret Tables are rolling out their favourite summertime dishes to help diners cool off.
According to traditional Asian medicine, the key to maintaining good health is all about finding the right balance. Summer is the season of 'Yang', an active and warming energy. It is typically the season that we spend the most time outdoors, travelling, playing sport or simply enjoying the warm weather and sunny days. Yet too much warm energy can also make us feel tired and lethargic. To beat the heat and stay hydrated, we need to activate the cool energy, 'Yin', to strike that all important balance. And this is where your favourite chef or Secret Table can help you, as what we eat and drink plays an important role in restoring our Yin.
Here are 5 Secret Tables sharing their favourite dishes for beating the heat with you, to help you boost your Yin and balance your Yang this summer.
The Redbox – Chiang Mai, Thailand
Khao Chae – Icy Jasmine Rice Infused by Floral Water
The Redbox is owned by a passionate team; Chef Dan Boonchaliew and his food artist wife, Pam Kankulsuntorn. The two have combined their talents to create a dining destination unlike any other in Chiang Mai. Elegant and welcoming, each dish is impeccably presented. The menu features creative takes on Thai and Southeast Asian cuisine. And this summer The Redbox team are offering this Thailand favourite in the totally the traditional way. Khao Chae is literally translated as 'rice that is soaked in cool water' and typically served with a delicious array of savoury side dishes. It may not sound like much, but it's actually a dish that requires a high-level of...[
Read More
]
Apéritif Restaurant & Bar – Bali, Indonesia
Heirloom Beetroot – Smoked and Pickled Heirloom Beetroot
Located amid a lush jungle setting, a mere stone's throw from Central Ubud in Bali, Apéritif's menu explores global cuisine by way of the Indonesian archipelago, and introduces a mélange of flavours that reflect both the modern world's gastronomy through exquisite locally sought produce and lesser-known Indonesian ingredients. Executive Chef Nic Vanderbeeken takes culinary influences, historical, traditional and modern, from the Spice Islands and combines them with distinctively western flavours and cooking techniques.
It is hard to choose between their famous cocktails or dishes to feature in this edition because... [
Read More
]
Labyrinth – Singapore
Ice Kacang – Sweet Shaved Ice
Since opening in 2014, Labyrinth has received numerous international accolades for Chef Han's creative mastery, not least of which was a Michelin star in 2017, and he is continuing his quest to challenge the notion of inventive cuisine. Chef Han carefully curates each menu to bring together an interaction of fun and nostalgia to share that essence of classic Singaporean dishes. And Chef Han has a perfect dish for this "Beat the Heat" edition that is both flavourful and packed with... [
Read More
]
Initial Cuisine – Johor Bahru, Malaysia
Passion Fruit Jelly and Coconut Mouse in Beeswax Bowl
Initial is the hottest fine dining venue in Johor Bahru, Malaysia, and serves modern European food with a Japanese twist. Chef Chin Hong Koh, who honed his craft in the Michelin starred restaurant 'Noma', is the mastermind behind this unique restaurant.
Chef Koh would like to present us with his favourite summer sweet... [
Read More
]
Secret Garden – Ho Chi Minh City, Vietnam
Gỏi Rong Gai Trộn Táo – Algae Salad with Apple (a delightfully cooling vegan dish)

When one imagines Vietnamese cuisine it usually recalls a very rustic Vietnam, but Secret Garden 131 Calmette is what we call a modern Vietnamese, where its harmonious and elegant design is seen both in the design and the dishes. The restaurant offers both indoor and outdoor seating with the inside area adorned with chic furniture and rustic bamboo, and the outside area offering a quiet, peaceful space within a lovely garden. Guests can discover unique Vietnamese cuisine that combines traditional dishes with a modern flair, just like this dish we would like
... [
Read More
]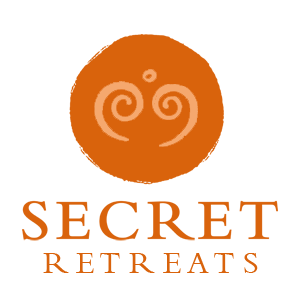 Travel Asia with Secret Retreats
Secret Retreats is a curated community of independent boutique hotel, villas, yachts and river boats keen to share their Asian Homes with travelers, sustainably and responsibly. Conservation of the environment, culture and traditions of Asia is of paramount importance to all in Secret Retreats. A community of like-minded hospitality professionals, we offer our guests authentic travel experiences that go beyond typical offerings to unveil the essence of Asia. Supporting the Asia based hoteliers and hospitality professionals and providing incredible holidays in Asia and tailor-made Asia travel itineraries direct to public ad travel agents.
Get inspired and make savings!
By booking direct with Secret Retreats and enjoy peace of mind from our full on the ground support. Contact our concierge and plan then book your Asia holiday now!
Over 100,000 subscriptions and counting, don't miss out! Subscribe to our newsletter an discover Asia with Secret Retreats