Our Pick of Some of the Most Gorgeous Infinity Pools in Asia
The best infinity pools are all about blurring the lines between the man-made and the natural. Hanging out in an infinity pool allows swimmers to immerse themselves in stunning landscapes and seascapes at the same time. Add in great cocktails, amazing food, and fun in the sun, and these are the kinds of swimming pools that can make your entire holiday! You should prepare for some wrinkly-fingers at these particular resorts with infinity pools so stunning that you will never want to vacate the water. We've searched high and low for some of the most stunning swimming pools in Asia to share these breathtaking infinity pools with you in this edition of Secret's Out. So now, all you have to do is kick back, put your sunscreen on and enjoy the view!
The Glenburn Penthouse

This discrete, elegant residence located in the heart of historic Kolkata enjoys stunning views of the historic city centre from the rooms and verandahs, and is filled with exquisite antique Bengal colonial furniture and art. The drawing and dining rooms are adorned with Hindustan wallpaper depicting scenes from days gone by of rural India. The views from the property's infinity pool are simply stunning. Enjoy panoramic city views from the infinity swimming pool which looks across to the beautiful Victoria Memorial. The terraces echo the delightfully homely yet grand interiors and are set with vintage fans, white wicker furniture, tropical plants, and marble floors.




Mathis Lodge

Set in the Tuban Valley which at 400m above sea level overlooks the Lombok Strait. Mathis Lodge is located amongst nature, between the mountains and the sea. The hotel sits on 200 acres with gardens, backed by mountains and the Seraya Volcano. This boutique lodge's 30-metre infinity pool looks down the valley towards the ocean, enjoying a truly commanding view of sea and sky thanks to its vantage point within this hanging valley. Views from the all-day dining restaurant, which features a sundeck, terrace and bar, are also panoramic sea and mountain views. Views abound at Mathis Lodge, and of course each guest lodge shares incredible views with its occupants, with sea and mountain views from each lodge's balcony sofa and day-bed.



Tiger Mountain Pokhara Lodge

Does it get any more breathtaking than the view from this property's infinity pool? I don't think so. Perched 1000 feet above the Pokhara Valley in central Nepal, the pool at Tiger Mountain Pokhara Lodge looks across to Machapuchare or Fishtail Mountain in the Annapurna Massif. This spectacular Himalayan backdrop frames all your experiences at this boutique lodge. Start your day poolside watching the sun light up the face of the Annapurna range in the morning, a truly majestic sight. The lodge is perfectly located for pre or post Himalayan treks, with trained and informative staff on hand to take you on local treks and day walks to explore local communities, go bird watching, or just relax in a typical Nepalese rural setting before returning to the lodge for a poolside sundowner. Verified by Yardstick UK and recipients of GSTC Travelife Gold Audit (2017), the lodge places responsible conservation tourism at the heart of its ethos.




The River Resort

A jewel on the banks of the Mekong River in the south of Laos, this resort is a haven for casual elegance amid nature. Guests can enjoy the verdant, naturally landscaped parkland and 400 metres of stunningly beautiful Mekong riverscape. The owners and team at River Resort take sustainable and responsible travel seriously, managing their property's impact on the local environment in detail.

This eco-friendly resort features 28 spacious villa-style guestrooms and 2 infinity swimming pools with panoramic Mekong views for you to enjoy while sipping a cocktail and watching the sunset and rise from the pool. Watching the mighty Mekong, one of the great rivers of Asia, from your infinity pool, drink in hand, after a busy day enjoying Laos hospitality, does relaxation get any more relaxing than this?




Lao Poet Hotel

Set in the heart of Vientiane, the capital city of Laos PDR, Lao Poet offers a fresh take on a city hotel. This property draws inspiration from 1930's Indochine design interspersed with modern, creative touches. Previously the site of the home of a well-known Laotian poet, it comprises 55 guestrooms and suites spread out over eight floors, each with a unique and special touch. The rooftop infinity edge swimming pool, replete with a bar and breathtaking views overlooking the Mekong River and the city is not to be missed.

Perfect at any time of day but surely the only place to be at the end of the day with a sundowner, watching the river and city scenes in the changing light below. A perfect way to end a perfect day in Laos!




Sanak Retreat

A stunning property perfectly placed for getting away from it all, romantic retreats or family getaways, the rich surrounding nature and peaceful traditional lifestyle of the local villagers makes a stay at Sanak Retreat both one of serene relaxation and one of activities and getting to know the local culture and ways of life. Countryside, mountains and volcanoes, forest waterfalls and quiet beaches, the hotel's surroundings offer something for everyone. With 11 traditional yet luxurious bungalows including 1 bedroom, 2 bedrooms and 3 bedrooms configurations, one with private pool, the hotel comfortably accommodates guests from solo travellers through to families. One of the highlights of Sanak Retreat is the infinity pool which provides bathers with tranquil views of the lush verdant rice fields extending to the mountainous horizon beyond. The epitome of a relaxing retreat on the beautiful island of Bali.



Mesastila Resort and Spa

The perfect base for discovering Javanese culture and also exploring one of the wonders of the world on its doorstep, the awe-inspiring Borobodur Temple, about 2 hours drive away. Mesa Stila Resort and Spa is built within a heritage property and coffee plantation from the Dutch colonial period. Showcasing wonderful antiques, a colonial railway station and 23 historic "joglo" villas, guests at Mesa Stila Resort and Spa are immersed into a spectacular setting with cooling highland-air, a dramatic backdrop provided by the eight surrounding volcanoes on the horizon and gorgeous gardens, coffee plantation and lush vegetation. Focusing on Wellness, MesaStila offers distinctly Javanese experiences including traditional Pencak Silat martial arts, an array of organic, healthy fare and classic Javanese cuisine, and indulgent therapies at its Hammam Spa where you can enjoy its authentic Turkish steam bath or take a treatment including a coffee body scrub or a jade facial. Then there's its infinity pool, and wow what a pool. An octagonal pool in a restful calm-inducing emerald green, Mesa Stila's pool is fed by fresh spring water and rewards bathers with incredible mountain and forest views from its elevated position near the restaurant.




The Island Lodge

This idyllic 12-room lodge is set on Unicorn Island, a home to a quiet community of fruit farmers and the lodge, in the heart of the Mekong Delta. Located 90 minutes' drive from Saigon, a stay at Island Lodge makes for a perfect contrast to the busy and dynamic city, a place to unwind and explore the unique ecology and communities of the Mekong Delta. The airy main building houses a bar/lounge, a French-Vietnamese restaurant, and a patisserie.

Showcasing Mekong River views, eight guestrooms are located on the first floor and with two 2-bedroom pavilions within the lodge's tropical garden. The 24m swimming pool is set at the front of the property enjoying panoramic views of the Mekong river, watch the ships and river boats cruise by as you relax poolside and contemplate taking a treatment in the spa, or maybe a sauna and a dip in the jacuzzi, or perhaps just one more cocktail at the garden bar is best... life as it is meant to be lived, Island Lodge Mekong Delta style!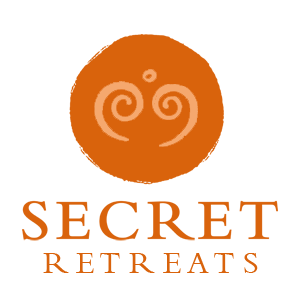 Travel Asia with Secret Retreats
Secret Retreats is a curated community of independent boutique hotel, villas, yachts and river boats keen to share their Asian Homes with travelers, sustainably and responsibly. Conservation of the environment, culture and traditions of Asia is of paramount importance to all in Secret Retreats. A community of like-minded hospitality professionals, we offer our guests authentic travel experiences that go beyond typical offerings to unveil the essence of Asia. Supporting the Asia based hoteliers and hospitality professionals and providing incredible holidays in Asia and tailor-made Asia travel itineraries direct to public ad travel agents.
Get inspired and make savings!
By booking direct with Secret Retreats and enjoy peace of mind from our full on the ground support. Contact our concierge and plan then book your Asia holiday now!
Over 100,000 subscriptions and counting, don't miss out! Subscribe to our newsletter an discover Asia with Secret Retreats