Foodies Travel Destinations (Part 1)
For travelling foodies, nothing seduces us more than a tasty local dish and for sure Asia is a dream destination for all food enthusiasts (foodies) because if you know where to look, really tasty dishes and incredible local flavours can be found and enjoyed across every village, town and city.
Each country offers its own unique dishes, culinary traditions and intriguing ingredients that are hard to resist. Whether the hot and spicy dishes in Thailand, or the multi-cultural heritage of diverse flavours in Malaysia or the exquisite culinary experiences of Japan, Asia is absolutely the heaven of food with a seemingly endless list of flavours and dishes to enjoy.
If you've always dreamed of going on an ultimate food adventure around Asia then Secret Retreats are here to help you find some undiscovered culinary adventures. Let us share with you our pick of the top destinations in Asia for the gastronomical globetrotter to hunt down:
Taipei, Taiwan
Taiwan is definitely a foodie's paradise! The culinary philosophy in this country is very simple: Eat small and Eat often. Taiwanese food is certainly influenced by Chinese cuisine but with very much a local twist. A mash-up of the cuisines of Fujian and the southern provinces of China, with a Japanese influence in many of the dishes thanks to 50 years under Japanese rule. The cuisine relies on a wide range of [
read more
]
Mume's chef-trio strive constantly to develop a deeper relationship with local producers in order to showcase the best ingredients that Taiwan has to offer. The chefs take great pride in introducing diners to foods they may have never tasted or even seen before. The team works closely with local [

read more

]
Kuala Lumpur, Malaysia
The Malaysian food scene is exceptional both on and off the streets. The country is filled with people of many different heritages which lead to what was probably the first fusion food scene in Asia. Each sphere of culinary influence has contributed to the country's food culture making it truly one-of-a-kind. Kuala Lumpur is the bustling capital of Malaysia and boasts a diverse array of food options. A blend of Chinese, Indian, Thai, Malay and [
read more
]
Babe defines itself as 'fun dining' as opposed to 'fine dining' and enjoys the spirit of sharing a creative cuisine served as 'Japas' (modern Japanese tapas). Casual, imaginative and refined, with stunning views over the Kuala Lumpur skyline, Babe's delectable cuisine can be experienced [

read more

]
Dewakan is a portmanteau of the Malay words 'dewa', to mean god, and 'makan', meaning 'to eat'. The passionate and creative team at Dewakan honour and serve the bounty of the local lands, celebrating local farmers, fishers, and artisans. Chef Darren Teoh combines and connects indigenous ingredients and produce from [

read more

]
Nagoya, Japan
Japan, the home of Umami – the delicious fifth taste, has long been at the top of the food game. Dining, presentation, curation of ingredients is all a very serious business in Japan and very much a subject of national pride and importance. Really, when it comes to food specialties, nobody does it better than Japan with its dizzying variety of diverse, fresh, flavourful and beautiful dishes. Nagoya is certainly one of Japan's most cosmopolitan cities yet also one that is often overlooked as just a stop on the bullet train for many visitors travelling between Tokyo and Kyoto. Though Tokyo has everything [
read more
]
Restau K Yamauchi is a contemporary fine dining venue located in the city of Nagoya. Chef Kenichiro brings his unique talent and creativity to showcase an innovative cuisine that combines his classic French training with the use of Nagoya's famed local, seasonal ingredients. The result is [

read more

]
Southern Malaysia and Singapore
Southern Malaysia and Singapore are undoubtedly a nirvana for foodies. While Penang and Kuala Lumpur are very much on foodies' radars, the city of Johor Bahru is often overlooked. A truly underrated foodies' paradise this region's cuisine has a strong Peranakan influence and offers the most authentic tasting Malay dishes thanks to recipes that have been passed down for generations. From Johor Bahru's underrated food trail to Singapore, a one-stop shop for food enthusiasts. This area is a melting pot of Malay, Chinese and Portuguese cuisines. Visit the famous hawker centers to take your taste buds on a tour of more than one platter, which should definitely include the iconic 'Hainanese chicken rice', 'Hokkien prawn mee' and 'char kway teow' stir-fried rice noodles... but leave some room for dessert. [
read more
]
初 INITIAL — This farm to table restaurant serves modern European cuisine with a Japanese twist. Chef Koh believes that the best ingredients always come from the local farms, so the emphasis at INITIAL is to always source the best fresh local ingredients from farmers and growers passionate [

read more

]
Since opening in 2014 Labyrinth has received numerous international accolades for Chef Han's creative mastery and his continuing quest to challenge the notion of inventive cuisine. Awarded a Michelin star in 2017, Chef Han carefully curates each menu to bring together an interaction [

read more

]
The Island Lodge
Mekong Delta, Vietnam
For every booking from 1 July 2020 we offer full board for free (poolside lunch and BBQ dinner) 215 USD only / night
(all inclusive for 2 persons)
No minimum stay
Gal Oya Lodge
Gal Oya National Park, Sri Lanka
2 nights full board for 2 persons with boat safari or jungledrive (park fees included) LKR 18,365 person / night
2-night minimum stay
Valid between 20 June – 20 September 2020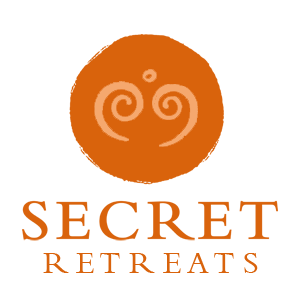 Travel Asia with Secret Retreats
Secret Retreats is a curated community of independent boutique hotel, villas, yachts and river boats keen to share their Asian Homes with travelers, sustainably and responsibly. Conservation of the environment, culture and traditions of Asia is of paramount importance to all in Secret Retreats. A community of like-minded hospitality professionals, we offer our guests authentic travel experiences that go beyond typical offerings to unveil the essence of Asia. Supporting the Asia based hoteliers and hospitality professionals and providing incredible holidays in Asia and tailor-made Asia travel itineraries direct to public ad travel agents.
Get inspired and make savings!
By booking direct with Secret Retreats and enjoy peace of mind from our full on the ground support. Contact our concierge and plan then book your Asia holiday now!
Over 100,000 subscriptions and counting, don't miss out! Subscribe to our newsletter an discover Asia with Secret Retreats