The Best Travel Experiences of Asia for Culture-Focused Travellers (Part 2)
In this week's edition, we would like to continue introducing our newest members to you. Secret Retreats provides discerning travellers with the keys to unlock the essence of Asia while supporting locally owned businesses in 17 countries across the continent. Each Member has been selected to join the community based on their unique, quality offering combined with a passion for sharing with guests or diners their own personal story, culture, cuisine, and traditions.
Let's meet our newest members from across Malaysia, Japan,
Just a 10minute drive from the airport and only 5-minutes from Langkawi's famed Pantai Cenang Beach, the charming Temple Tree Resort is a boutique hotel of 20 rooms and suites, each one beautifully different in style and character, set within 6 of the resort's 8 lovingly preserved Malaysian heritage houses. The owners and designers behind the Temple Tree Resort found the heritage buildings, most marked for demolition, across Malaysia and decided to take each house apart piece by piece and move to their estate beneath the Temple Tree on Langkawi to rebuild, conserve and preserve these historical and uniquely Malaysian houses to share them and their delightful character, with you, the visitor to Langkawi.
Ambong Ambong
Opened in 2011 the locally owned and managed Ambong Ambong Rainforest Retreat has 11 rooms, suites and two-bedroom cottages located on the southern tip of Langkawi Island. With the best of both worlds on their doorstep both the Ambong Ambong Rainforest Retreat and the sister property of Ambong Pool Villas are perfectly placed to enjoy and experience Langkawi's rainforest and wildlife from the luxury of your suite, studio, cottage or pool villa, while also conveniently close to the nearby beaches of Pantai Tengah, a 5-minute stroll, and just a little further on, Pantai Cenang. Nature is all around you to be enjoyed during a stay at Ambong Ambong or the Pool Villas, keep an eye out for the majestic Sea Eagles, the ever fascinating almost dinosaur-like Great Hornbills, Dusky Leaf Monkeys, Long Tailed Macaques, the bizarrely endearing Colugos (an arboreal gliding mammal) and if you are really lucky, the enigmatic Langkawi Slow Loris (…)
Yala National Park, Sri Lanka
Tree Tops Jungle Lodge is one of the most authentic Sri Lankan wilderness experiences available today. Situated within the range of Sri Lanka's wild elephants in a remote bush and forest area of great, untamed, natural beauty near the famed Yala National Park, Tree Tops offers its guests a rare chance to get back to nature while never being far from luxurious experiences. Sleeping under canvas in one of the lodge's 3 safari tents, at 35sqm each tent comfortably sleeps up to 3 guests and is set with a king bed, with an extra bed set for the 3rd guest. The tents include a sit out and en-suite bathroom with shower, toilet and sink, and solar powered lighting. Living the safari life at Tree Tops is both simple and stylish. But the luxury at Tree Tops is in the experience. Located off the beaten path with wild elephants as your neighbours as the lodge is within the elephant fence, safaris are made into Yala's less visited northern block (…)
This stunning, chic and modern ryokan Kishi-ke is conveniently located in the ancient coastal city of Kamakura, about an hour's drive from Tokyo. The capital city of Japan nearly 1,000years ago Kamakura makes for the perfect setting for Kishi-ke where the old world and the new world meet in a beautiful and unique mix of old-world traditional Japanese hospitality and uber-modern design and aesthetics. Kishi-ke is a modern ryokan that has been designed to be privatized. With 1 bedroom set with 2 semi-double beds and 1 luxurious Japanese bathroom Kishi-ke accommodates from 1 to 4 guests, privately. The bright and airy bathroom is set with a separate shower and a Japanese cypress-wood bath, with Japanese bath salts and herbs provided to guarantee a perfectly relaxing bathing experience.
Kanagawa, Japan

Located in the lush green mountains near Hakone, Yama No Chaya has been welcoming guests for more than 50years. Located in Hakone, the region is conveniently close to both Tokyo and Mount Fuji. Famed for sightseeing and the hot springs, Yama No Chaya has also earned a reputation within Japan for excellent seasonal Japanese cuisine that rivals any fine dining restaurant. As much a luxury ryokan as a delightful onsen retreat, the team at Yamanochaya have created a wonderful family atmosphere, a warm and welcoming hospitality style all set within a beautiful setting. Whether looking for a cool summer retreat from nearby Tokyo, or to enjoy the changing of the seasons and the autumnal colours within the surrounding leafy woodland, Yama No Chaya is a place for all seasons (…)
Lijiang, China

Located just outside Lijiang, in the quiet Baisha old town and offering spectacular views of Jade Dragon Snow Mountain, Baisha Retreat allows you to immerse yourself fully in the local Naxi Minority life. Dress in local costume to join Naxi Weddings, hike in nearby mountains and villages, listen to interesting talks about local legends and love stories, make your own handicrafts or join in a traditional bonfire celebration.
Designed by the architect Yoshimasa Tsutsumi, the Baisha Retreat harmoniously blends traditional Japanese style and Naxi minority styles and design motifs, offering guests comfortable indoor and outdoor spaces to relax in when not taking part and enjoying the local activities.
Asia is starting to re-open so now is the time to plan and book your Asia-bound holidays and travels. Beat the rush and beat the price hikes, make and confirm your plans early and enjoy Asia's iconic destinations without the crowds. Take a look at our ready-made travel itineraries on https://www.secret-retreats.com/offers and the Secret Retreats Concierge is ready to help you plan and book your next holiday in Asia now. See you in Asia!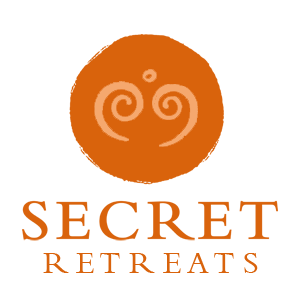 Travel Asia with Secret Retreats
Secret Retreats is a curated community of independent boutique hotel, villas, yachts and river boats keen to share their Asian Homes with travelers, sustainably and responsibly. Conservation of the environment, culture and traditions of Asia is of paramount importance to all in Secret Retreats. A community of like-minded hospitality professionals, we offer our guests authentic travel experiences that go beyond typical offerings to unveil the essence of Asia. Supporting the Asia based hoteliers and hospitality professionals and providing incredible holidays in Asia and tailor-made Asia travel itineraries direct to public ad travel agents.
Get inspired and make savings!
By booking direct with Secret Retreats and enjoy peace of mind from our full on the ground support. Contact our concierge and plan then book your Asia holiday now!
Over 100,000 subscriptions and counting, don't miss out! Subscribe to our newsletter an discover Asia with Secret Retreats