Asia's Top Street Food: Eat Your Way
Around Asia on Pocket Change
Raise your hand if you have a New Year's weight loss resolution! We suggest you put your weight-loss goal aside and enjoy this newsletter with us.
Don't be surprised if you come to Asia and the locals ask you "have you eaten?" instead of "how are you?". It is a well-meant and ubiquitous greeting to show that they are thinking about your wellbeing. It also shows that we take food seriously. In Asia, awesome dining options aren't limited to expensive restaurants, but can also be ordered and eaten on nearly every street corner of every town and city in this glorious gastronome's heaven of a travel destination (…)
The destinations and journeys on this list represent the best street food experiences you can put on your bucket list. We are sure that the street food experiences in this list will reward adventurous eaters with gastronomic experiences that are in equal measures rich in variety and rich in flavour and will take your taste buds on a journey that is completely out of this world.
Bangkok has long been known as a paradise for lovers of street food. The city is a melting pot of Thai, Chinese, Indian, Malaysian, Indonesian, Burmese and Portuguese cultures all adding their flavours to the mix that makes up modern dining in the Big Mango. From classic favourites of Fried rice with pork or chicken, and Spicy pork stir fried with holy basil, both served atop a steaming mound of Jasmine rice and topped with a fried egg, to Steamed Buns stuffed with pork (…)
If you're in the mood for something sweet, many street vendors in Thailand also offer a wide range of local desserts. Try a Thai crispy crepe with meringue, sweet egg threads, or the unbeatable mango sticky rice topped with a generous pouring of coconut cream. You can thank us for these suggestions later 😉
While the street food scene in Ho Chi Minh saturates every district and neighbourhood, some of the best food stalls are found in Van Kiep Street in District 10 and Vihn Khanh Street in District 4. On the sidewalks at street stalls set with low tables and what feels like a child's sized plastic stool are the most delicious places where we would recommend you seek out to try authentic Vietnamese cuisine (…)
Make sure to try Bánh Mì, Vietnamese sandwich stuffed with handmade pate, pork, ham, mayonnaise, and herbs; Pho – the world-famous noodle soup, best ordered with beef drenched in the most delicious broth, and don't miss trying the variety of fresh spring rolls, a very green and healthy street food choice but no less delicious for the lack of fats. Round up your street food meal with a cup of strong Vietnamese coffee, served with a dollop of sweet condensed milk, perfect after a hot busy day discovering this beautiful country.
When it comes to Japan, Tokyo's street-food is amazing! There is no doubt about it: Tokyo is one of the best places on Earth for the foodie soul. Quality, authenticity and aesthetics combine in every Japanese food product, even for the packaging which often looks good enough to eat – or set on your sideboard and simply admire. Some of the best street-food in Tokyo can be found among the tiny street food stalls and markets centered near major train stations and pedestrian areas. As such a fast-paced city, it's an ideal place to eat on the go. Try Taiyaki (fish-shaped cakes traditionally filled with red bean paste), Okonomiyaki (a savoury pancake filled with a variety of ingredients, cabbage, mayonnaise), and Takoyaki (dough balls filled with minced octopus, tempura scraps, pickled ginger, and green onion). Pair your dining with the traditional Japanese green tea (hot or iced) or Ramune, Japan's beloved soft drink.
Long famous as a paradise for shoppers, Singapore is also a nirvana for foodies and lovers of street-food too. It's the diversity of cuisine in Singapore's hawker markets that just can't be beaten. Apart from the rich variety of Chinese, Malay, and Indian food on offer thanks to the resident population from these communities, Singapore is also a holder of a number of Michelin starred restaurants, actually more than any other Southeast Asian country despite its small size. The highlight though for all things street-food has to be the street eats in Chinatown. With over 220 stalls in the complex, you can't refuse a bowl of the city's favourite noodle soup a steamy bowl of Laksa Curried Noodles with prawn or fish, and save some room for the king of street-food dining here, the Chili Crab, and a plate of the queen of Singapore's Hawker cuisine and Singapore's unofficial National Dish, Hainanese Chicken Rice (...)
And it's a sin to not wash it all down with a cool and refreshing glass of Singapore Sling!
The culinary philosophy in this country is very simple: Eat small and eat often. Taiwan's food is a mash-up of the cuisine of Fujian and southern provinces of China. The influence of Japanese also can be found in the dishes due to the island's 50 years under Japanese rule (1895 – 1945). Taipei's night markets are the heart of the city's food scene. Crowds flock to these open-air stalls for Xiao Chi, small bites or appetizers, and enjoy them on the go. Some of the most popular food options include Xiao Long Bao steamed dumplings with a rich broth filling, the handy traveller's 'fill me up' Gau Bao a soft white bun stuffed with seasoned pork belly herbs and crushed peanuts (…)
You must try the deep fried Taro Balls stuffed with salted egg or caramel, and finally perhaps the durian of Taiwan's cuisine and a dish that really separates the true foodies from the fake, Stinky Tofu, yes it does exactly what it says on the tin, it stinks. But think of it like this, this fermented tofu dish, served as cubes of tofu crisp on the outside and soft on the inside, is just like the stinky cheese of western cuisines and just as delicious (…)
You'll find dozens, if not hundreds of vendors serving up delicious street food in Seoul, making this modern city seem like a gigantic open-air restaurant. Believe us when we say the best eats in life don't have to be expensive, and this is clearly exemplified in Korean street food. With a variety of treats ranging from sweet and savory to spicy, you'll need more than a day to make the most of Seoul's gastronomical delights. Street treats such as Hotteok stuffed pancakes, Tteokbokki spicy rice cakes, and Odeng fish cakes can be found in Seoul's Gwangjang Market. This traditional marketplace spreads over 10 acres and has over 5,000 vendors selling everything you can imagine, and probably a lot you cannot too (…)
The Myeongdong Street Food Alley offers a mix of traditional and trendy street foods where must-tries include Patbingsoo shaved ice, Gyeran-bbang egg bread, Kimbap seaweed rice rolls, and delicious Korean style fried chicken.
One of the most well-known foodie heavens in Asia has to be Penang, Malaysia. Penang cuisine mostly comprises of street food popularly sold at roadside hawker stalls, in hawker centres or in coffeeshops across the State of Penang. For centuries, Penang Island has served as a melting pot for various ethnicities and religions with Penang's cuisine reflecting the hybrid mix of Chinese, Malay, Indian, Peranakan, Thai, Eurasian and European communities that have called this region home over the centuries. The majority of the famous Penang street-food stalls have been serving the same iconic dish for over thirty years, some for much longer than that from generation to generation. Forget about the comforts of air conditioning and be prepared to scour every nook and cranny of Penang streets for these best must eat local street foods in Penang, Malaysia. From Char Kway Teow stir-fried thick noodles, Lok Lok meat steamboat skewers, to rich and fragrant Nasi Kandar steamed rice served with a variety of curries and side dishes – this is a must try – and we can guarantee that you will want to come back to visit Penang every chance you get.
We hope that this list inspires you to start planning your next holiday to be one discovering Asia from table-top to mountain-top. Dive deep into the fun and vibrancy of Asia's street food culture on your holiday travels by experiencing and celebrating each destination's unique taste of the terroir.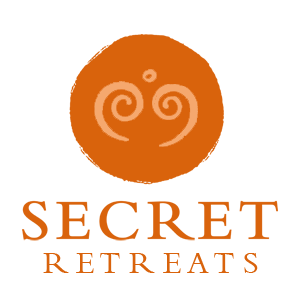 Travel Asia with Secret Retreats
Secret Retreats is a curated community of independent boutique hotel, villas, yachts and river boats keen to share their Asian Homes with travelers, sustainably and responsibly. Conservation of the environment, culture and traditions of Asia is of paramount importance to all in Secret Retreats. A community of like-minded hospitality professionals, we offer our guests authentic travel experiences that go beyond typical offerings to unveil the essence of Asia. Supporting the Asia based hoteliers and hospitality professionals and providing incredible holidays in Asia and tailor-made Asia travel itineraries direct to public ad travel agents.
Get inspired and make savings!
By booking direct with Secret Retreats and enjoy peace of mind from our full on the ground support. Contact our concierge and plan then book your Asia holiday now!
Over 100,000 subscriptions and counting, don't miss out! Subscribe to our newsletter an discover Asia with Secret Retreats